This HelMet English Reading Diploma is for 1-2 grade students.
When you have read ten (10) books, you get a diploma. You can select books from this list or select books that are interesting to you that are not found on this list. Ask your teacher if books not on the list can be used for the Reading Diploma. You can also ask a librarian for ideas.
You can also read audiobooks and e-books.
When you have completed the Reading Diploma you can then complete a bonus diploma by reading ten (10) different books. Ask for help from your teacher and or a librarian.
Picture books • Easy readers • Children's fiction • Poetry, Fairy tales and Comic Books • Nonfiction • Graphic Novels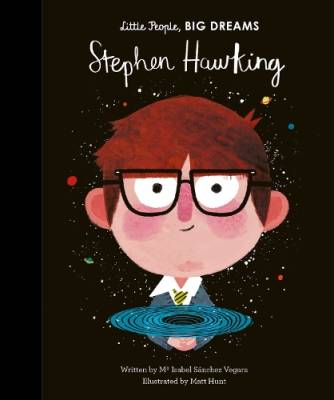 Little people, big dreams series
This series explores the lives of outstanding people who all began life as children with a dream.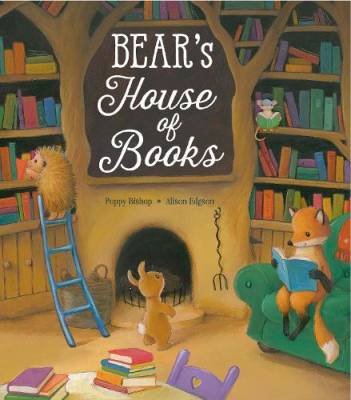 Bishop
Poppy
Bear's House of Books
Rabbit loves adventure stories, Hedgehog adores happy endings, and Mouse and Fox enjoy reading together. So when the friends discover a mysterious house full of books, it's a dream come true!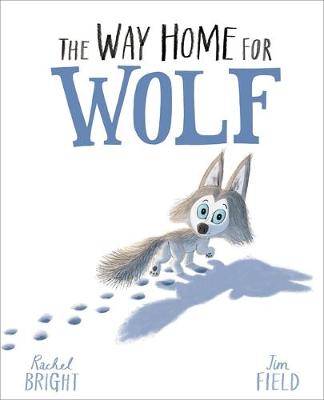 Bright
Rachel
The Way Home for Wolf
Wilf is as strong and independent as a wolf cub can be. He doesn't need help from his friends and family - whatever it is, he can do it all by himself.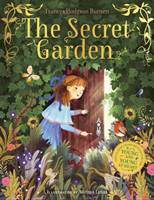 Brill
Calista
The Secret garden
The classic story is retold and beautifully illustrated! Open the door to a world of wonder and enter the secret garden...
Brown
Peter
My teacher is a monster! : (no, I Am Not)
Are all monsters what they seem?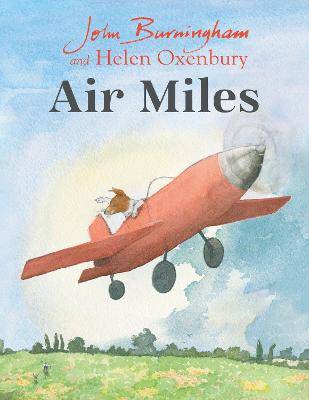 Burningham
John
Air miles
A poignant book about new horizons and saying goodbye from best-loved creators: John Burningham and Helen Oxenbury. Miles is a difficult dog who loves to ride in his motor car.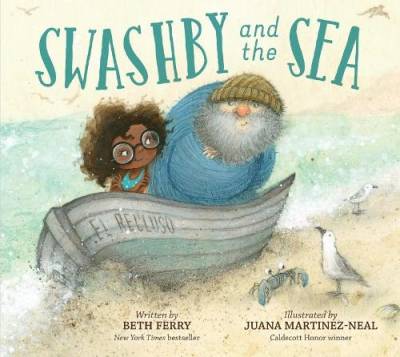 Ferry
Beth
Swashby and the Sea
Captain Swashby loves the sea, his oldest friend. And he loves his life by the sea just as it is: salty and sandy and serene.One day, much to Swashby's chagrin, a young girl and her granny commandeer the empty house next door. All Swashby wants is for his new neighbors to GO AWAY and take their ruckus with them.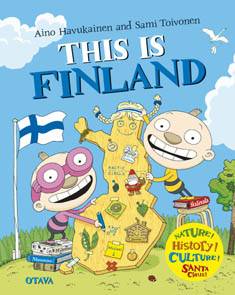 Havukainen
Aino
This is Finland
Tatu and Patu's guide contains hard facts couched in hilarious form. Those wacky Oddville brothers Tatu and Patu do not leave a stone, a sauna, or even a Santa unturned in their quest to get to the bottom of Finland, its history, its wild natural landscape, or even its quirky inhabitants.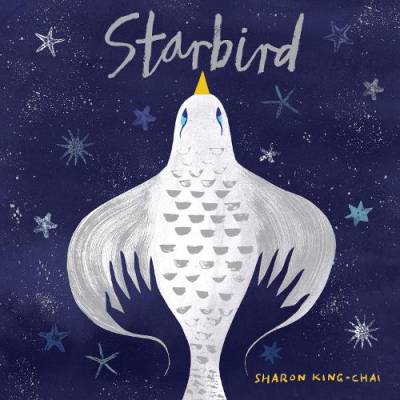 King-Chai
Sharon
Starbird
Starbird's songs weave the richest dreams and delight all who hear him, but when the Moon King traps him in a cage, the colour and life in his voice begin to drip away. What follows is a story with the feel of a timeless myth, with the message that that captivity dims even the brightest star.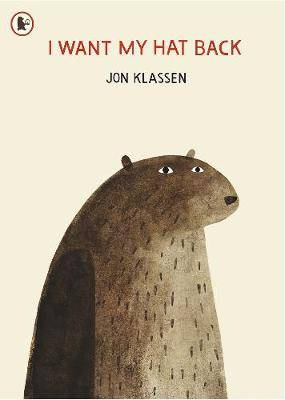 Klassen
Jon
I Want My Hat Back
This hilarious book tells the story of a bear who's hat has gone. And he wants it back.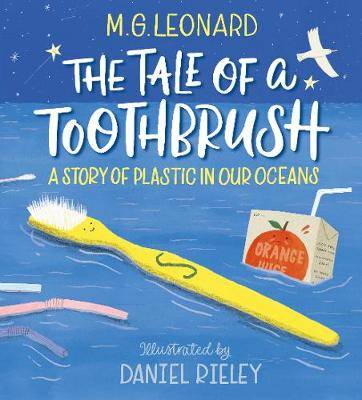 Leonard
M.G.
The tale of a toothbrush
Children use their toothbrush each morning and evening, and get new ones every few months.That's billions of toothbrushes! What happens to them all when they're no longer needed?
Litchfield
David
The bear and the piano
What happens when the bear learns to play the piano?
marcero
deborah
In a jar
When Llewellyn, a little rabbit who collects ordinary things in jars, meets a young girl named Evelyn, he joins with her to capture the extraordinary.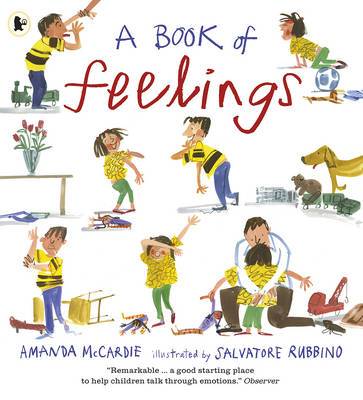 McCardie
Amanda
A book of feelings
Feelings. We all have them, all the time. This book is about them.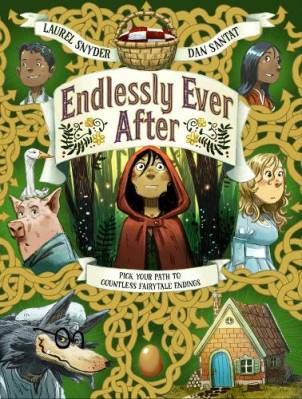 Snyder
Laurel
Endlessly ever after
Grab your basket and your coat. Put on some walking shoes. Turn the page and begin: Which story will you choose? Award-winning creators Laurel Snyder and Dan Santat transform a crowd of classic tales into an ever-changing, fascinating, laugh-out-loud choose-your-path picture book, in which you may find a sleeping maiden, waste away in a sticky licorice cage, discover the gold at the end of a wild goose chase, or maybe (just maybe) save yourself and the day!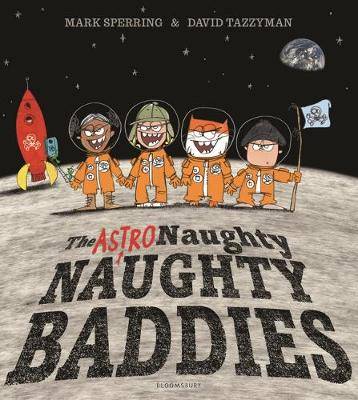 Sperring
Mark
The astro naughty naughty baddies
The Naughty Naughty Baddies are wickedly wicked, awfully awful and diabolically dreadful, and they have just come up with a mischievous plan to blast off to the moon and to stitch up the President.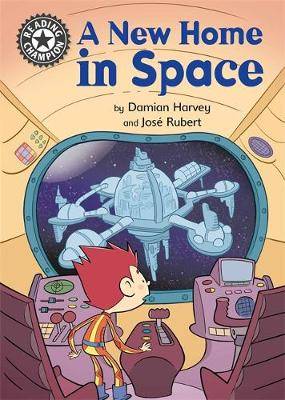 Reading champion series
Exciting stories and beautiful artwork.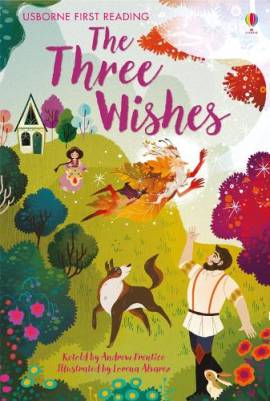 Usborne first reading series
An exciting series of for children who are just starting to learn to read.
Little Gems series
Fun, colorful pictures and easy to read books.
Read it yourself
Reading these Ladybird's books is fun.
Green Bananas series
Three easy and fun stories in each book to learn reading.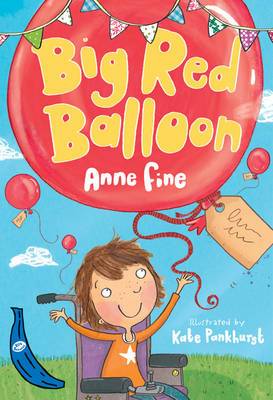 Blue bananas series
Blue Bananas are exciting short stories for beginner readers that bridge the gap between picture books and fiction.
Red bananas series
Red Bananas helps students progress from the first stages of fluent reading to the demands of a chapter book.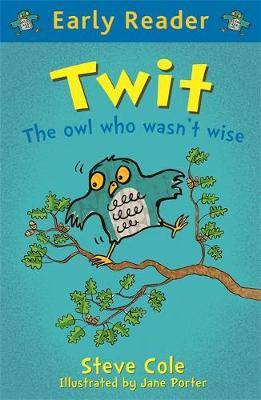 Early Reader series
Early Readers are fun stories that help starting readers go from picture books to reading books.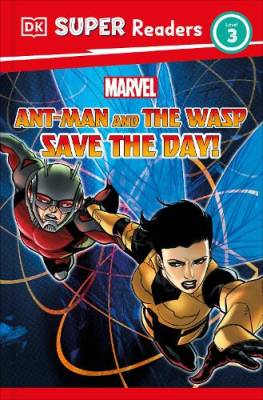 DK Super Readers
Combining DK's four-level reading program with the ever-popular Marvel comics, this book will help kids learn how to read-and learn to love reading.
Faruqi
Saadia
Yasmin series
Yasmin is a spirited second-grader who's always on the lookout for those "aha" moments to help her solve life's little problems.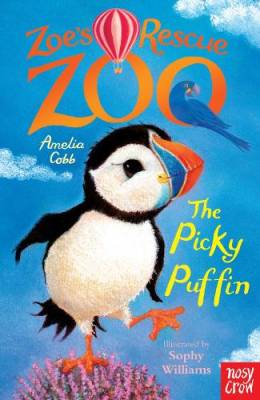 Cobb
Amelia
Zoe's Rescue Zoo series
Zoe lives at her uncle's rescue zoo that takes care of lost and homeless animals. But Zoe also has a secret: she can understand what animals say and talk to them!
Davies
Jacqueline
Sydney and Taylor Explore the Whole Wide World
Sydney is a skunk and Taylor is a hedgehog, but no matter how odd the pairing may seem, their friendship comes naturally.
Donaldson
Julia
Swallows and spiders : two stories in one
Two delightful animal tales that are just right for young readers.
Fine
Anne
Gnomes Gnomes Gnomes!
Sam loves making gnomes out of clay. When Sam's mum says the gnomes will have to go, he plans a send-off for his clay friends.
Gallo
Tina
Batman Has a Plan
Batman Has a Plan was written for children who have learned the alphabet and are ready to start reading!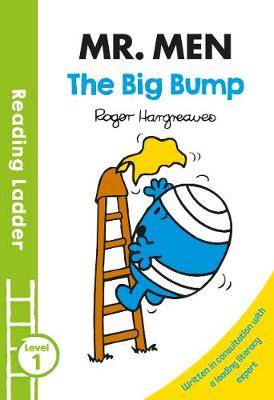 Hargreaves
Roger
Reading Ladder series
Level 1 Reading Ladder titles are perfect for new readers who are beginning to read simple stories with help.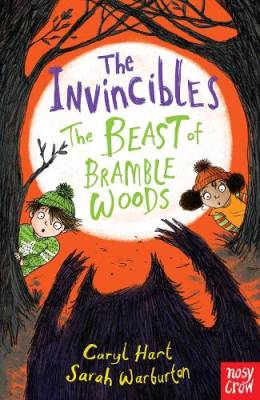 Hart
Caryl
The Beast of Bramble Woods
Nell and Freddie go camping and have the best time ever! But the Beast of Bramble Woods wants to join in the fun...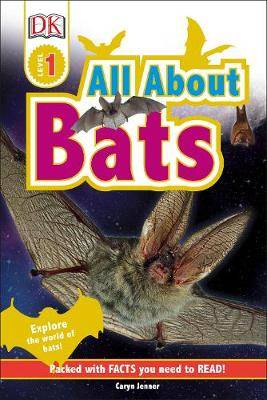 Jenner
Caryn
Dorling Kindersley readers
Fiction and nonfiction titles from DK for early and emerging readers.
Lyons
Kelly Starling
Miles Lewis
Miles Lewis loves science and sports. But when his teacher announces a class field trip to an ice skating rink to learn about physics, he isn't so excited.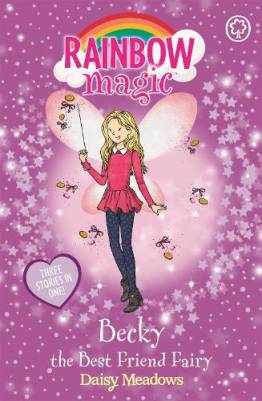 Meadows
Daisy
Rainbow magic series
These fairy books are divided to smaller book series. You can read any book from this series.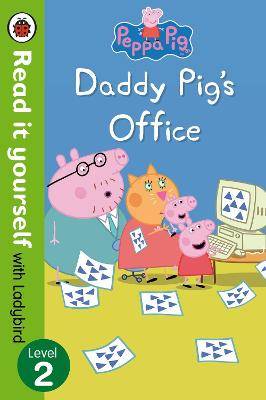 Philpott
Ellen
Read it yourself with Ladybird
A renowned series featuring non-fiction as well as modern and traditional stories. Designed so that children can read them for themselves, the stories are carefully graded into five reading levels.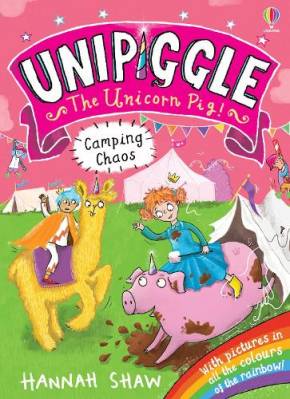 Shaw
Hannah
Unipiggle
Meet the princess who loves breaking the rules and her Royal Unicorn, who happens to be a pig! A madcap and much-loved adventure series for 6-8 year olds, perfectly bridging the gap from picture books to chapter books.
Stock
Lisa
Battle for Naboo
A reading book based on the climatic battle of Naboo from ""Star Wars Episode 1"". Learn about the characters and their weapons and vehicles.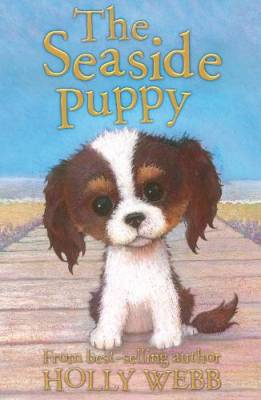 Webb
Holly
Animal Stories series
These beautifully illustrated stories introduce a host of lost and lonely puppies and kittens. These books are guaranteed to melt your heart!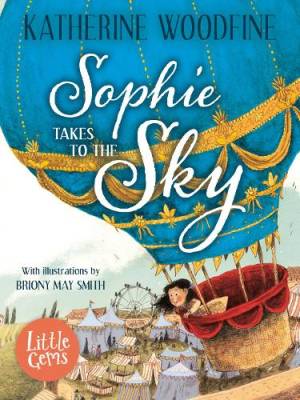 Woodfine
Katherine
Sophie Takes to the Sky
Scaredy-Cat Sophie is afraid of everything! So when a balloonist comes to the town fair, Sophie is left behind while everyone else goes to watch him fly in his marvellous balloon.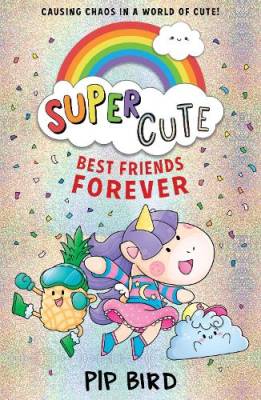 Bird
Pip
Super Cute series
Prepare to enter a whole world of cute! Pip Bird's laugh-out-loud, heart-warming stories celebrate the differences in us all.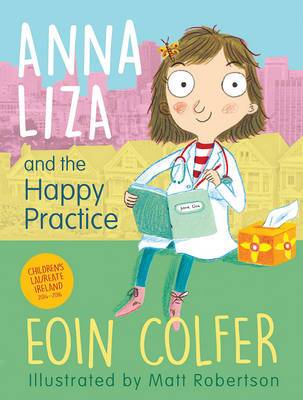 Colfer
Eoin
Anna Liza and the happy practice
Anna Liza likes to cheer up her mother's psychiatric patients.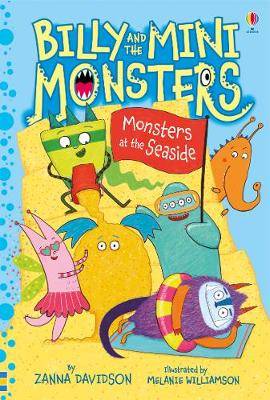 Davidson
Zanna
Billy and the Mini Monsters series
Billy is an ordinary boy until one night he finds five mini monsters living in his sock drawer.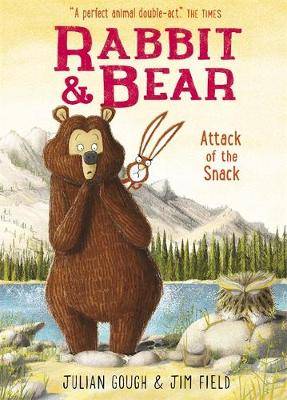 Gough
Julian
Rabbit and Bear series
This is a brilliantly funny series of a rabbit and a bear who discover that things are always better when they're shared with a friend. Ideal for readers moving on from picture books.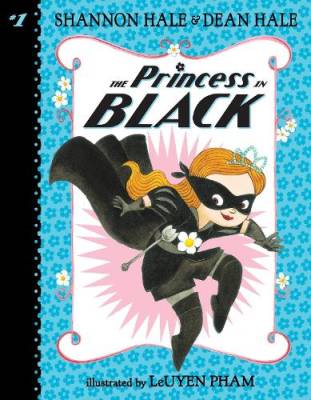 Hale
Shannon
The princess in black
When trouble raises its blue monster head, Princess Magnolia becomes the Princess in Black!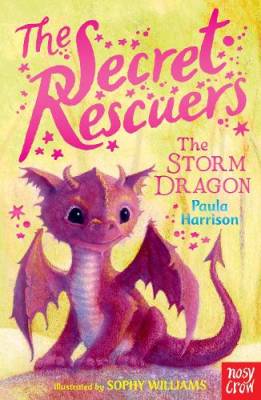 Harrison
Paula
The secret rescuers series
Can Sophy and the other children manage to keep their rescued baby dragons and other mythical animals secret?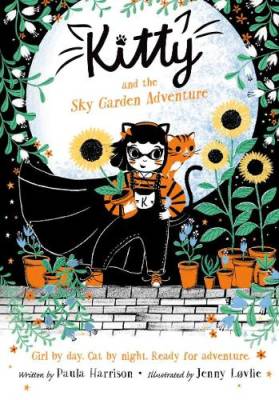 Harrison
Paula
Kitty series
Kitty is a superhero-in-training with feline superpowers. She dreams of being like her superhero mum one day, but she's still got a lot to learn.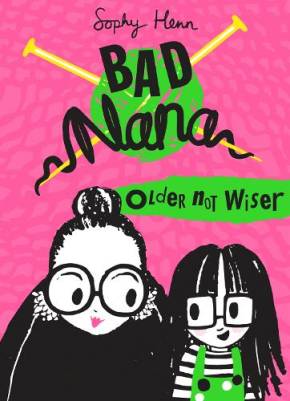 Henn
Sophy
Bad Nana: Older not wiser
Jeanie's Grandma is BAD. Not bad like a vampire or a gangster or anything, more like . . . up to no good. Sometimes she can be a bit embarrassing but most of the time she's REALLY fun, especially when she gets Jeanie involved in her mischievous schemes.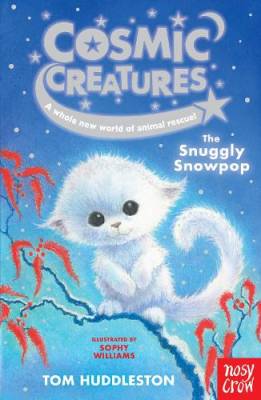 Huddleston
Tom
Cosmic Creatures
On a faraway planet, cute alien animals need help! Luckily, Charlie and her robot friend, Random, are ready for any rescue adventure...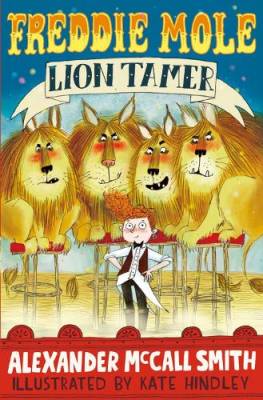 McCall Smith
Alexander
Freddie Mole, lion tamer
Freddie is an ordinary boy who joins the circus one day. He can't believe his luck as he is asked to understudy some of the acts. But is he brave enough to go into the lions' cage?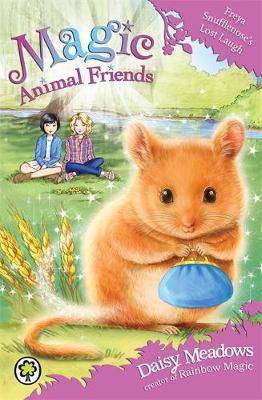 Meadows
Daisy
Magic Animal Friends series
In this magical world animals can talk and play just like us. Read about their magical adventures.
Morpurgo
Michael
Mimi and the mountain dragon
A Christmas tale from Switzerland about a brave little girl and a terrible mountain dragon...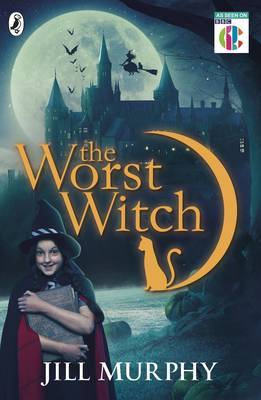 Murphy
Jill
The worst witch series
Mildred Hubble is a trainee witch at Miss Cackle's Academy, and she's making an awful mess of it.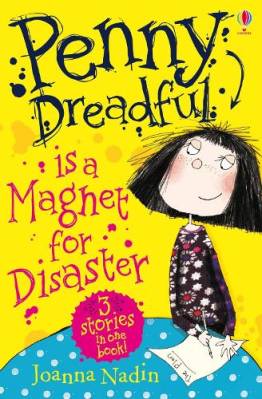 Nadin
Joanna
Penny Dreadful series
Penny's name is not actually Penny Dreadful. She just happens to be a magnet for disaster…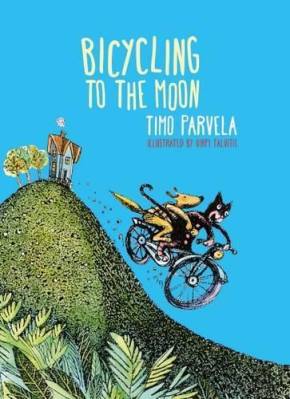 Parvela
Timo
Bicycling to the moon
Purdy the cat and Barker the dog live together in a sky-blue house on top of a hill.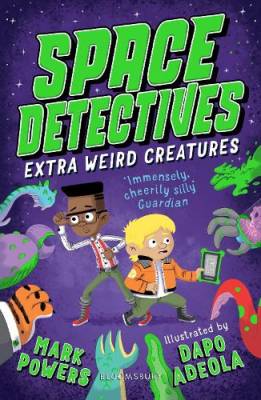 Powers
Mark
Space detectives series
Dog lost in space? Grown an extra head and don't know why? Pocket money stolen by a green blob? You need the Space Detectives!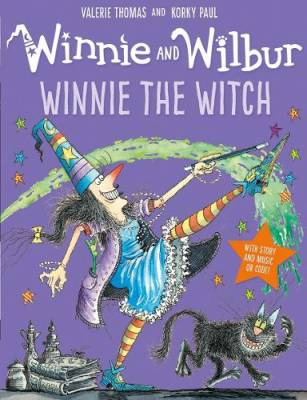 Thomas
Valerie
Winnie the Witch series
Winnie the Witch lives in a black house. She has black chairs and black stairs, black floors and black doors. Winnie's cat Wilbur is black, too. And that is how the trouble begins!
Vulliamy
Clara
Marshmallow Pie series
Marshmallow Marmaduke Vanilla-Bean Sugar-Pie Fluffington-Fitz-Noodle is a big, fluffy (and grumpy) cat.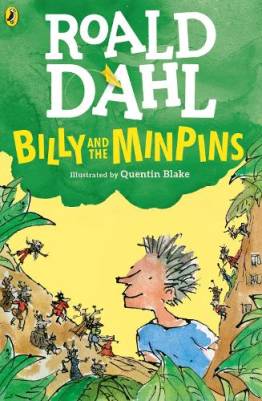 Billy and the Minpins
Billy's mum says he must never go out through the garden gate and explore the dark forest beyond. So, one day, that's exactly what he does!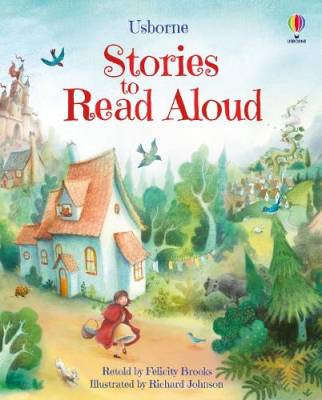 Brooks
Felicity
Stories to Read Aloud
Perfect for storytime, this collection of ten traditional and much-loved stories includes The Princess and the Pea, Jack and the Beanstalk, Goldilocks and the Three Bears and Little Red Riding Hood.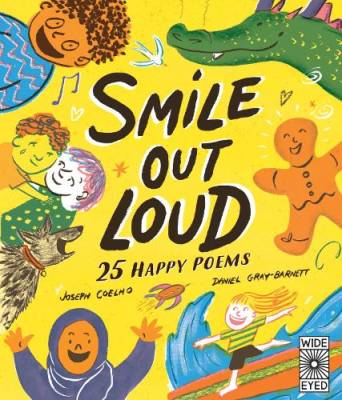 Coelho
Joseph
Smile out Loud
Waterstones Children's Laureate Joseph Coelho presents another brilliant compendium of poetry to read out loud and make you smile! From the fantastic duo behind Poems Aloud comes twenty five original poems designed to be read aloud to project confidence, conjure happiness, make you laugh or cheer others up.
Dahl
Roald
The enormous crocodile
The Enormous Crocodile is a horrid greedy grumptious brute who loves to guzzle up little boys and girls. But the other animals have had enough of his cunning tricks, so they scheme to get the better of this foul fiend, once and for all!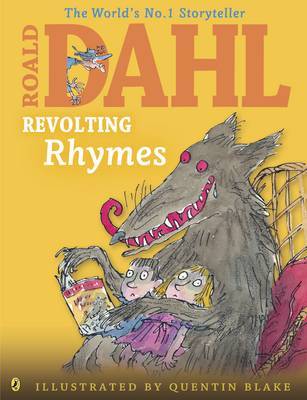 Dahl
Roald
Revolting rhymes
This book is filled with revolting rhymes!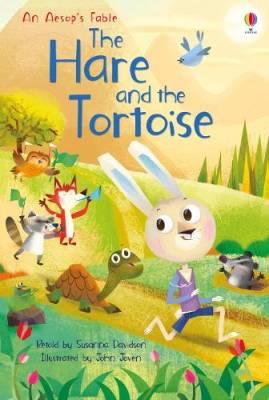 Davidson
Susanna
The hare and the tortoise
"I'm so fast!" boasts Hare. "Humph!" says Tortoise, in a grump. "Hare, I challenge you to a race!" But who will win?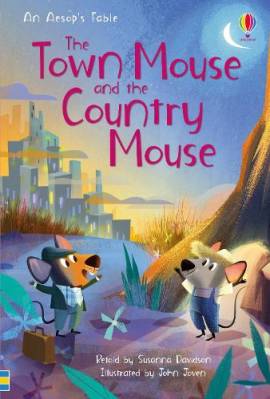 Davidson
Susanna
The town mouse and the country mouse
Town Mouse loves to live the high life, while his cousin Country Mouse prefers a quieter life. When the two visit each other's homes, will they realise that sometimes differences aren't always a bad thing?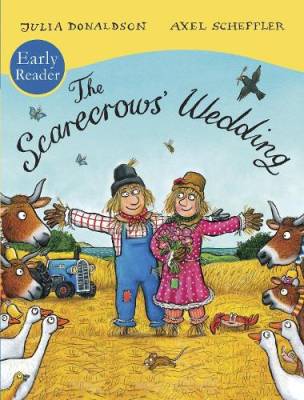 Donaldson
Julia
The scarecrows' wedding
Betty O'Barley and Harry O'Hay know just what they need for the perfect wedding day: a goose-feather dress; two wedding rings and lots of pink flowers! But as they search the farm to find everything on their list, things don't quite go to plan and the scarecrows' special day is almost ruined by wicked scarecrow, Reginald Rake.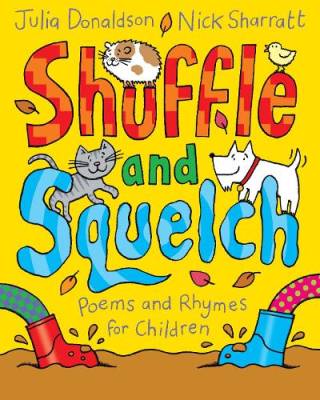 Donaldson
Julia
Shuffle and squelch : poems and rhymes for children
A wonderful rhyme book full of action and noise!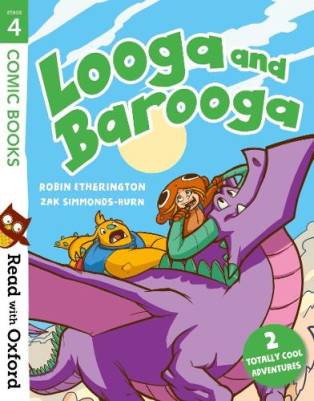 Etherington
Robin
Looga and Barooga
Join friends Looga and Barooga on two awesome adventures with hungry pirates and sea monsters, as they use their imagination to face their fears!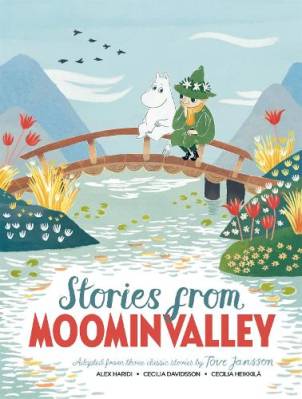 Jansson
Tove
Stories from Moominvalley
Anything can happen in Moominvalley!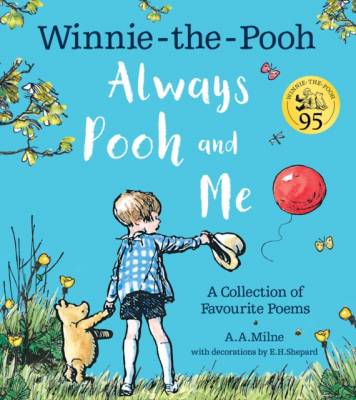 Milne
A.A:
Always Pooh and me : a collection of favourite poems
This selection of poetry features Christopher Robin and his dear friend, Pooh, with beautiful decorations from Winnie-the-Pooh artist E.H.Shepard, making it the perfect book for those who would like to be six for ever and ever.
Mole
Simon
Kites
The day that David moved to Fivehills, The first thing he noticed was the kites. David knows that to fit in at Fivehills, he needs a kite.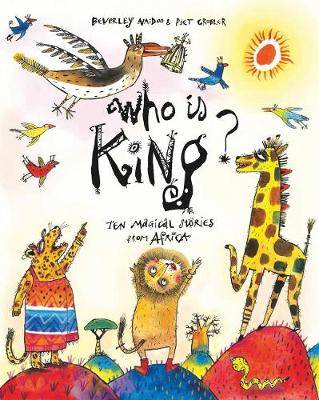 Naidoo
Beverley
Who is King? : ten magical stories from Africa
This book has African fairy tales, for example one story tells how elephants got their trunks.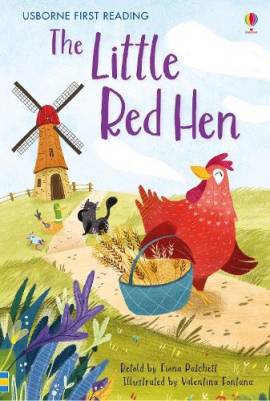 Patchett
Fiona
The little red hen
Who will help the Little Red Hen plant some grains of wheat? Not one of her three best friends.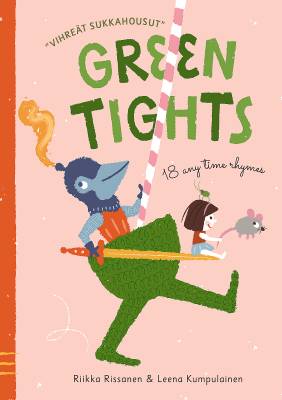 Rissanen
Riikka
Green tights -18 funny rhymes
Green Tights is a playful rhyme and word-gymnastics book for young and older schoolchildren and all wordniks who take an interest in English. The colourful illustrations contain terms in both English and Finnish.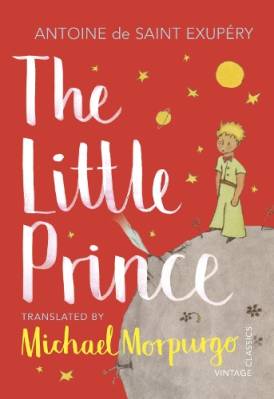 Saint-Exupery
Antoine De
The Little Prince
Meet the Little Prince, a young fellow who hails from a tiny, distant planet. He loves to watch sunsets and look after his flower, to ask questions and to laugh. And now here he is on Earth, appearing out of nowhere in the middle of the desert, looking for a friend.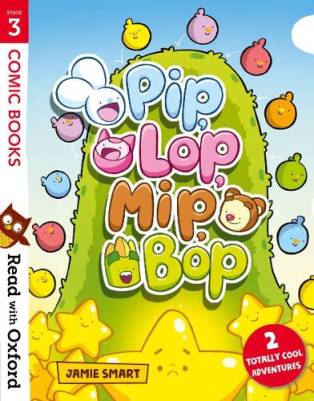 Smart
Jamie
Pip, Lop, Mip, Bop
Join Pip, Lop, Mip and Bop on two fun adventures in the garden! Can the friends come to the rescue when they discover a star has fallen from the sky?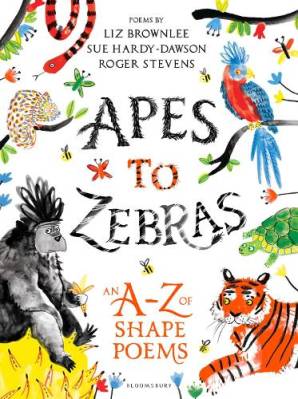 Stevens
Roger
Apes to Zebras: An A-Z of Shape Poems
This beautiful book features a full alphabet of shape poems of different animals, birds, and insects.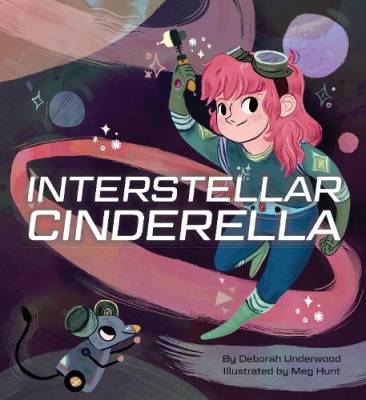 Underwood
Deborah
Interstellar Cinderella
Once upon a planetoid, amid her tools and sprockets, a girl named Cinderella dreamed of fixing fancy rockets. With a little help from her fairy godrobot, Cinderella is going to the ball.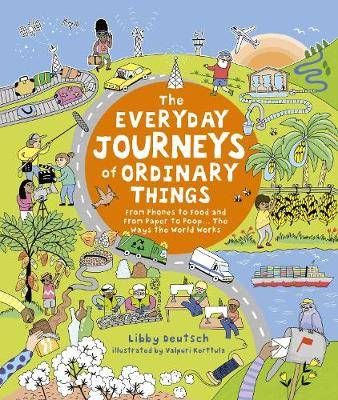 Stella Gurney
Everyday journeys of ordinary things
Why does a light come on when you flick a switch? How can cheese from the supermarket have come out of a cow? What happens when you send a text?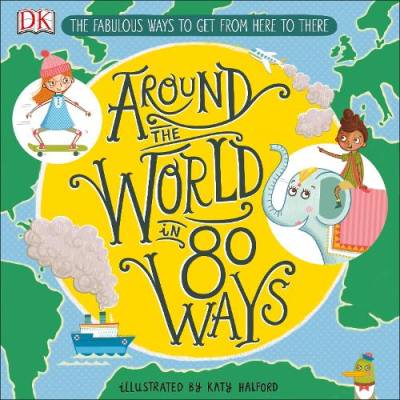 Around the world in 80 ways
Travel around the world by yacht, tram, train, jetpack, camel...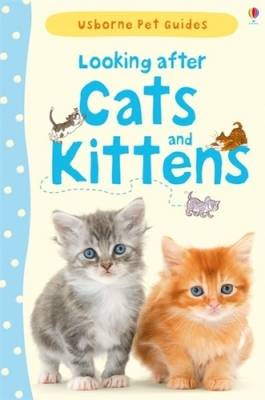 Usborne pet guides series
Looking after cats, dogs, rabbits or gerbils is fun. But what do they need?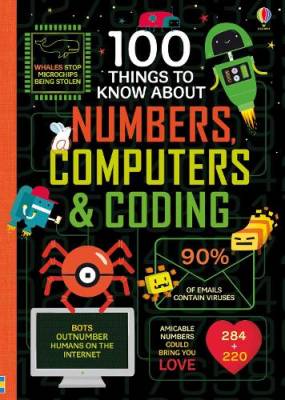 100 Things to Know About... Series
These richly illustrated books are perfect for broadening knowledge of an essential subject, away from the classroom.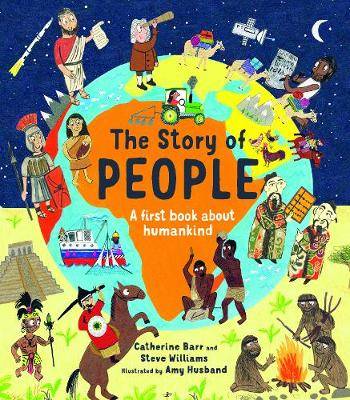 Barr
Catherine
The story of people
When did the first humans live? How did humans spread all over the world? What will happen to humans in the future?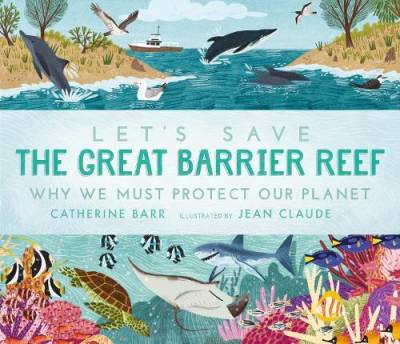 Barr
Catherine
Let's save the Great Barrier Reef : why we must protect our planet
Discover why we must protect the Great Barrier Reef from climate change.The Great Barrier Reef is a wonderland of colour beneath the waves. The largest coral reef in the world, it is home to a quarter of all ocean life.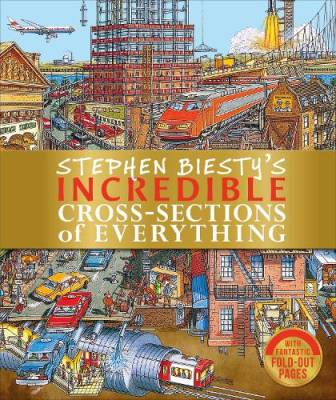 Biesty
Stephen
Stephen Biesty's incredible cross-sections of everything
How many rivets and bolts hold the wings of a Boeing 777 plane together? Why does an astronaut's space suit have a layer of liquid-cooled underwear? Who puts the jam in doughnuts?Find out the answers to these questions and much, much more in Stephen Biesty's Incredible Cross-Sections of Everything.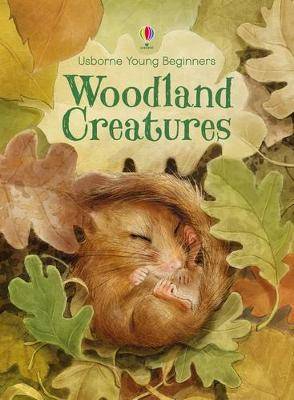 Bone
Emily
Usborne Young beginners series
You can read about woodland creatures, dinosaurs or seashore.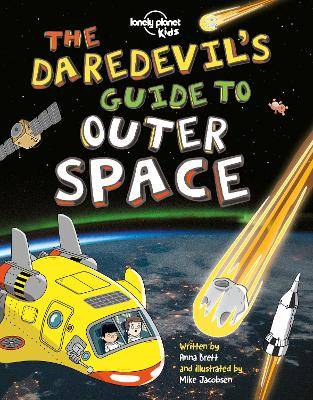 Brett
Anna
Daredevil's guide to outer space
Five. Four. Three. Two. One. Blast off!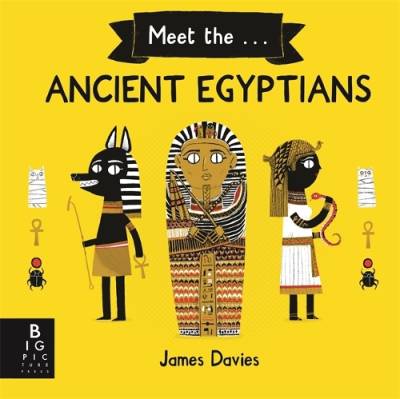 Davies
James
Meet the Ancient Egyptians
What did the Ancient Egyptians wear? How did they build the pyramids? These and many other questions are answered in this book!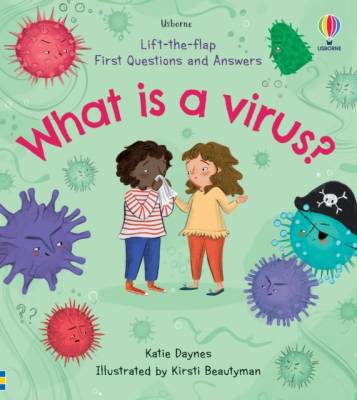 Daynes
Katie
What is a virus?
All the big questions children are asking about viruses (and adults are struggling to answer) are covered in this much-needed addition to the ever-popular First Questions & Answers series.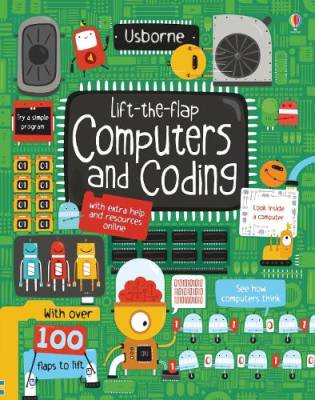 Dickins
Rosie
Usborne lift-the-flap computers and coding
Learn how computers and coding works.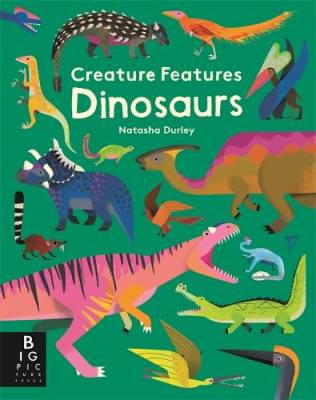 Durley
Natasha
Dinosaurs
This is a dinosaur book with a difference!
Helsby
Genevieve
My first orchestra book
There are all kinds of instruments in the orchestra, do you know them all?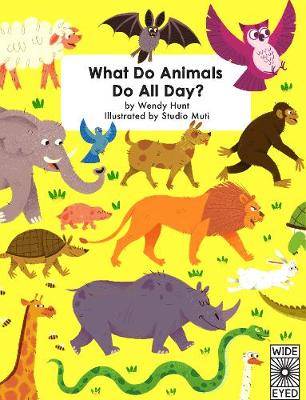 Hunt
Wendy
What do animals do all day?
What do animals do on a tropical island or in a desert? This book introduces animals from 14 different habitats from a jungle to a coral reef.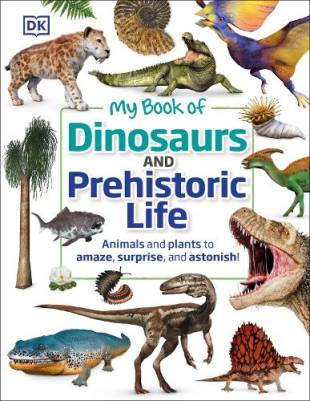 Lomax
Dean R.
My Book of Dinosaurs and Prehistoric Life
From the first living cells to fearsome dinosaurs and giant mammals, take a journey through prehistory to find out about the supersized, the scary, and the downright bizarre animals and plants that inhabited Earth in ancient times.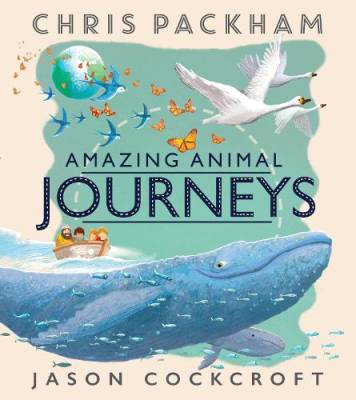 Packham
Chris
Amazing animal journeys
Many animals migrate to other places each year. Find out more about them.
Sanchez Vegara
Isabel
Big Dreams series
Discover the lives of outstanding people, from designers and artists to scientists and activists. All of them achieved incredible things, yet each began life as a child with a dream.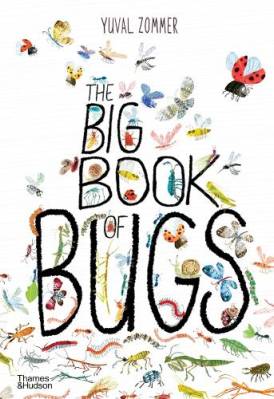 Zommer
Yuval
The big book of bugs
"Just how slow does a snail go? Are bugs afraid of the dark?" Find the answers to these questions and even more from this book.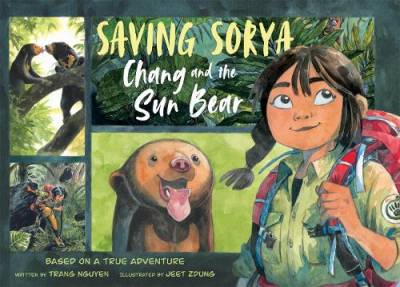 Nguyen
Trang
Saving Sorya
Written by scientist and environmental activist Trang Nguyen, Saving Sorya: Chang and the Sun Bear is an inspirational graphic-novel adventure, based on a true story about a young conservationist who overcomes the odds to save a sun bear.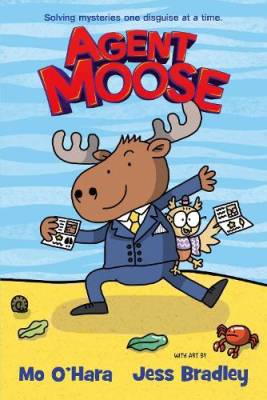 O'Hara
Mo
Agent Moose
Agent Moose, the best (worst) secret agent in the Big Forest, and his slightly-more-intelligent sidekick Owlfred are on the case in this new full colour graphic novel series.
Tabor
Corey
Sir Ladybug
Ladies and gentlebugs, presenting the duke of the dandelion patch, champion of truth and justice, the one, the only - Sir Ladybug! With his herd, Pell, and his trusty squire, Sterling, he never shies away from a guest, no matter how dangerous.