This HelMet English Reading Diploma is for 3-4 grade students.
When you have read ten (10) books, you get a diploma. You can select books from this list or select books that are interesting to you that are not found on this list. Ask your teacher if books not on the list can be used for the Reading Diploma. You can also ask a librarian for ideas.
You can also read audiobooks and e-books.
When you have completed the Reading Diploma you can then complete a bonus diploma by reading ten (10) different books. Ask for help from your teacher and or a librarian.
Easy Readers • Fiction • Fantasy • Graphic Novels and Comics • Nonfiction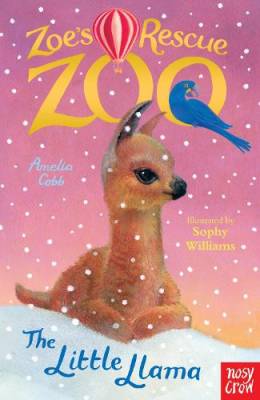 Amelia
Cobb
The Zoo Rescue Series
A fantastic series for animal lovers everywhere.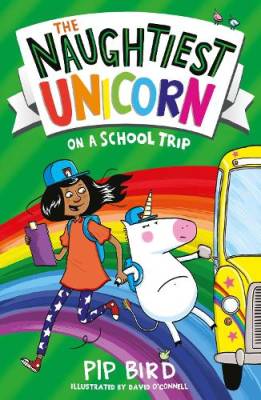 Bird
Pip
The Naughtiest Unicorn series
Join the naughtiest unicorn for friendship, magic and mayhem in this hilarious series!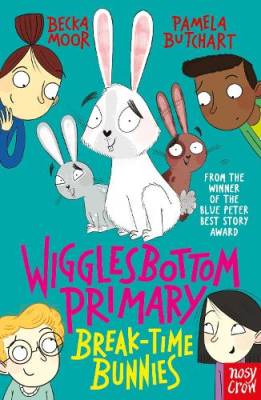 Butchart
Pamela
Wigglesbottom Primary series
Laugh-out-loud school-based fun in two-colour stories, perfect for encouraging independent reading!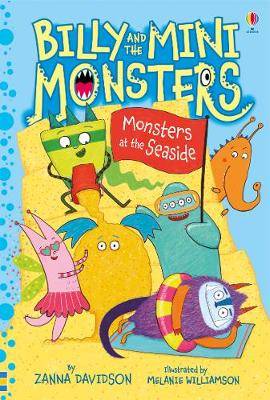 Davidson
Zanna
Billy and the Mini Monsters series
Billy is an ordinary boy until one night he finds five mini monsters living in his sock drawer.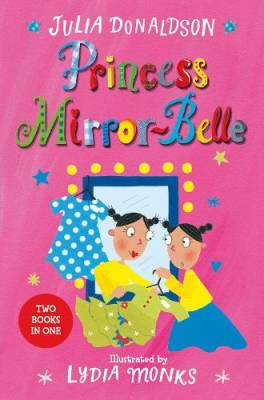 Donaldson
Julia
Princess Mirror-Belle series
Ellen's life is turned upside down by the hilarious Mirror-Belle, a naught princess who claims to be from somewhere mysterious and far away.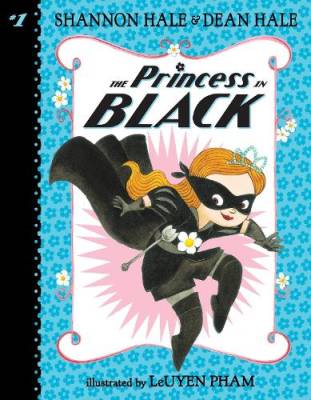 Hale
Shannon and Dean
Princess in Black Series
The perfect series for young readers who like their princesses not only prim and proper, but also dressed in black.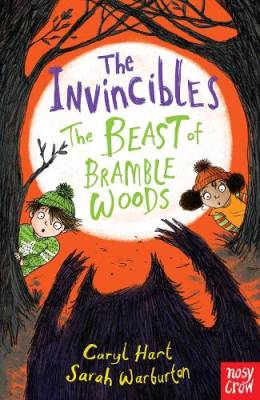 Hart
Caryl
The beast of bramble woods
Nell and Freddie go camping and have the best time ever! But the Beast of Bramble Woods wants to join in the fun...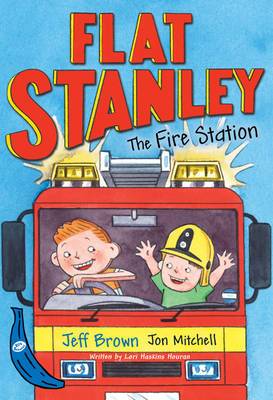 Houran Haskins
Lori
Flat Stanley series
Stanley Lambchop is squashed flat by a bulletin board while sleeping. He survives and decides to make the best of being flat.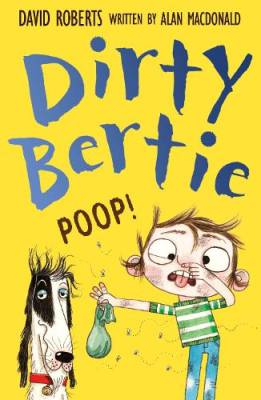 MacDonald
Alan
Dirty Bertie series
Calling all Dirty Bertie fans! Dirty Bertie – the boy with nose-pickingly disgusting habits – is back for another helping of comic chaos!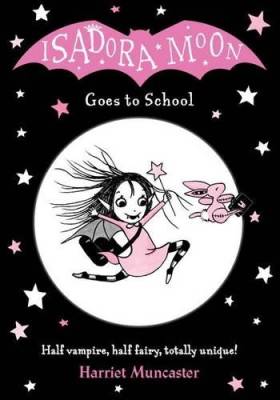 Muncaster
Harriet
Isadora Moon series
Isadora Moon is special because she's different. Her mum is a fairy and her dad is a vampire and she is a bit of both.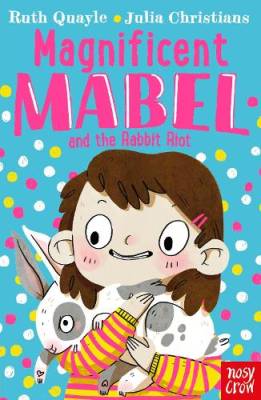 Quayle
Ruth
Magnificent Mabel series
Sometimes life isn't even fair for Mabel Chase. Like for instance she doesn't have one single pet in her whole life. And people in her class are always losing their teeth. And she doesn't have a sprinkler in her own garden.
Simon
Francesca
Horrid Henry series
Number One for Fiendish Fun, Horrid Henry is the master of mischief (and the funniest kid in the universe)!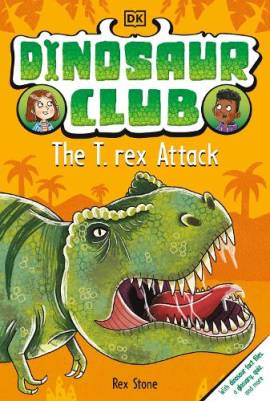 Stone
Rex
Dinosaur Club
Travel through time to the world of the dinosaurs in this exciting prehistoric fiction series for children.Jamie has just moved to Ammonite Bay, a stretch of coastline famous for its fossils. Jamie is a member of the Dinosaur Club - a network of kids around the world who share dinosaur knowledge, help identify fossils, post dino discoveries, and chat about all things prehistoric. Jamie takes his tablet everywhere, just in case he needs to contact the Club.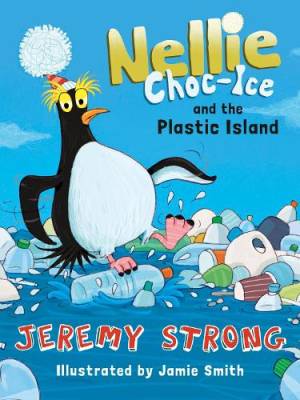 Strong
Jeremy
Books by Jeremy Strong
Jeremy Strong once worked in a bakery, putting jam into doughnuts. Now he writes books with short chapters, easy-to-read text and funny illustrations.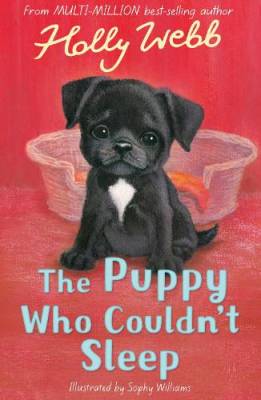 Webb
Holly
Holly Webb Animal Stories
These animal stories are perfect if you love kittens and puppies.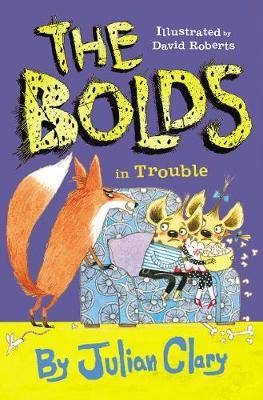 Clary
Julian
The Bolds series
Mr and Mrs Bold are just like you and me: they live in a nice house, they have jobs, and they love to have a bit of a giggle. One slight difference: they're hyenas.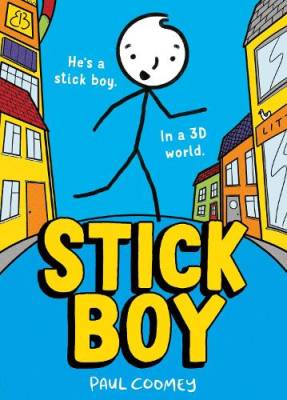 Coomey
Paul
Stick Boy
It's tough fitting in when you're born to stick out! Stick Boy has just moved to Little Town, where there's a mysterious plot underway involving the suspicious HomeBots.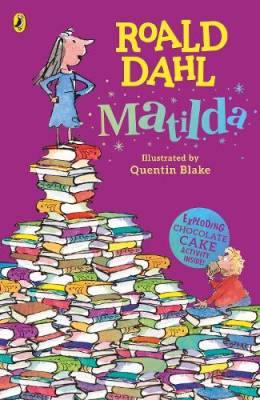 Dahl
Roald
Matilda
Matilda is an extraordinary little girl with a magical mind - and now she's had enough.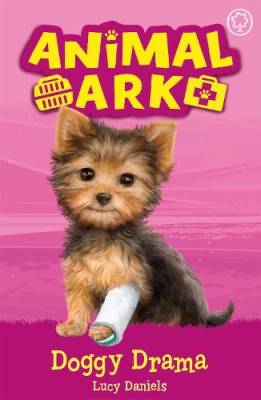 Daniels
Lucy
Animal Ark series
Help animals and have fun!
Falase-Koya
Alex
Marv
Marvin is an ordinary boy who loves spending time with Grandpa, reading comics, and making science experiments with his best friend Joe. But everything changes when he discovers a mysterious superhero suit hidden in the attic.
Faruqi
Saadia
A place at the table
Sixth graders Sara and Elizabeth could not be more different. The girls meet in an after-school South Asian cooking class, which Elizabeth takes because her mom has stopped cooking, and which Sara, who hates to cook, is forced to attend because her mother is the teacher.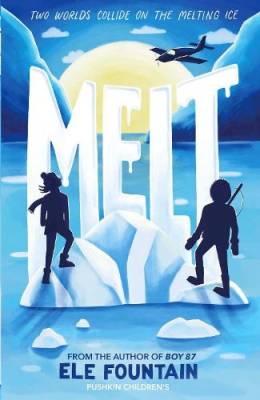 Fountain
Ele
Melt
United by greed and self-interest. But not their own. An exciting story of survival for more confident readers.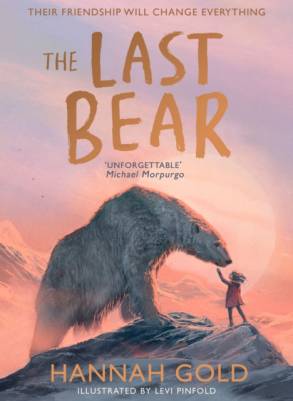 Gold
Hannah
The Last Bear
There are no polar bears left on Bear Island. At least, that's what April's father tells her when his scientific research takes them to this remote Arctic outpost for six months. But one endless summer night, April meets one.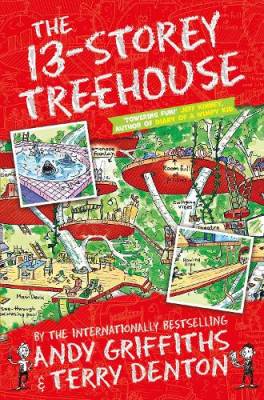 Griffiths
Andy
The Treehouse Series
Andy and Terry live in an incredible ever-expanding treehouse and create very silly books together.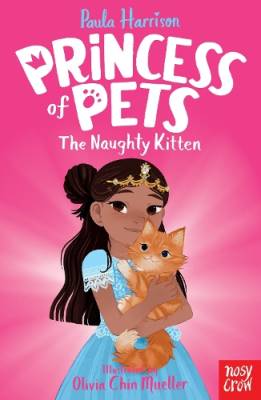 Harrison
Paula
Princess of pets series
Ruby Palace is no place for pets! But Princess Bea won't let royal rules stop her from helping animals in need...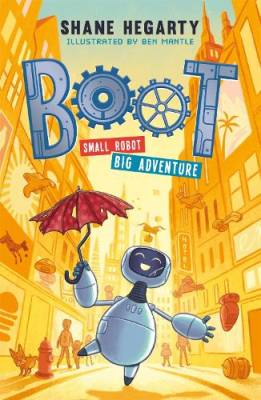 Hegarty
Shane
Boot
When toy robot, Boot, wakes up at a scrapyard, it has no idea how it got there and why it isn't with its owner, Beth.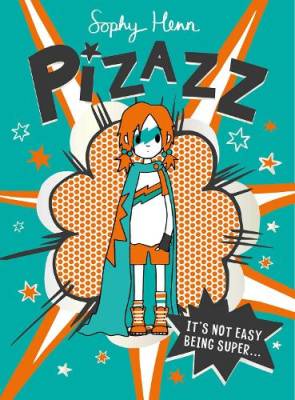 Henn
Sophy
Pizazz
The first in a super (like, actually, with powers and stuff) NEW series for 7+ readers from the amazingly talented illustrator and author Sophy Henn! Brimming with Sophy's hilarious signature illustrations, this is the perfect read for fans of Dork Diaries, Tom Gates, Amelia Fang, Wimpy Kid and Dog Man.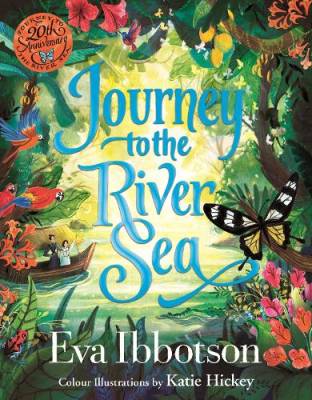 Ibbotson
Eva
Journey to the River Sea
A joyous Amazon adventure set in the lush nature of Brazil, Journey to the River Sea is filled with mystery and extraordinary characters.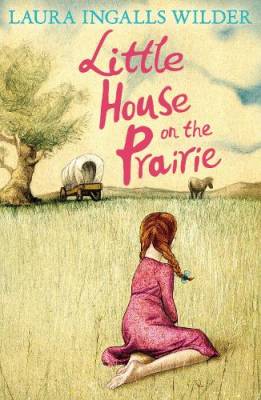 Ingalls-Wilder
Laura
Little House on the Prairie Series
Classic tales by Laura Ingalls Wilder about life on the frontier and America's best-loved pioneer family.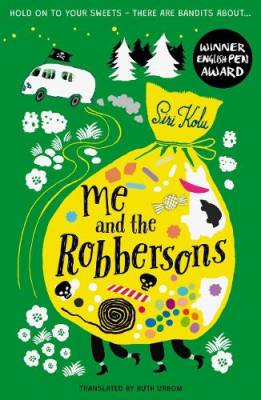 Kolu
Siri
Me and the Robbersons
Maisie is convinced her summer holiday is going to be as boring as ever – until she's snatched by the Robbersons, a bunch of bandits with an insatiable appetite for sweets!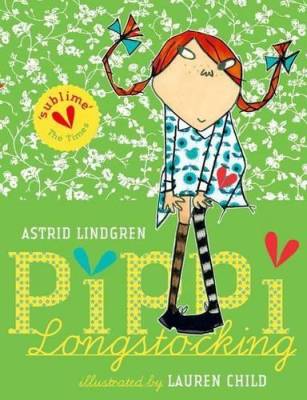 Lindgren
Astrid
Pippi Longstocking
This beautiful edition of the children's classic Pippi Longstocking is illustrated throughout with wonderful collage pictures from the award-winning Lauren Child.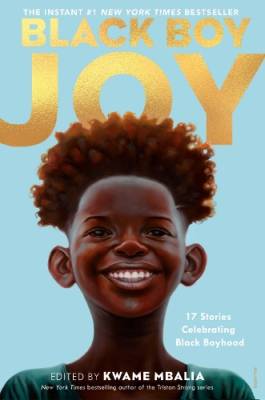 Mbalia
Kwame
Black boy joy
From seventeen acclaimed Black male and non-binary authors comes a vibrant collection of stories, comics, and poems about the power of joy and the wonders of Black boyhood.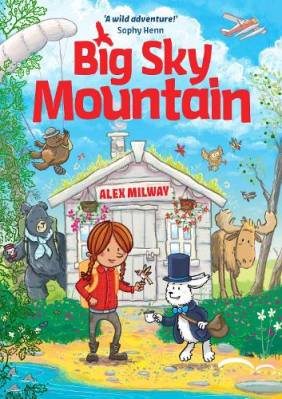 Milway
Alex
Big Sky Mountain
Welcome to Big Sky Mountain: a home for everyone! Rosa has come from the city to live with Grandma Nan in the wilds of Big Sky Mountain. And what surprises are in store for her!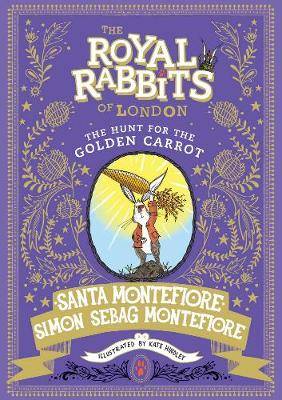 Montefiore
Santa
The Royal Rabbits of London Series
Life is an adventure. Anything in the world is possible – by will and by luck, with a moist carrot, a wet nose and a slice of mad courage!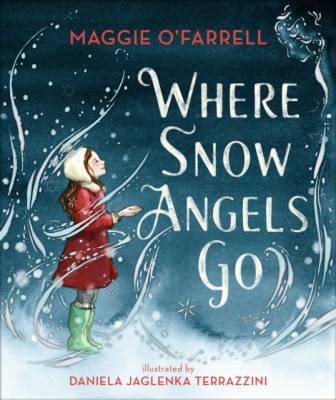 O'Farrell
Maggie
Where snow angels go
Sylvie wakes one night, suddenly, without knowing why. Then she sees the most spectacular sight - a pair of wings, enormous in size, made of the softest snow-white feathers imaginable. An angel in her bedroom - a SNOW angel!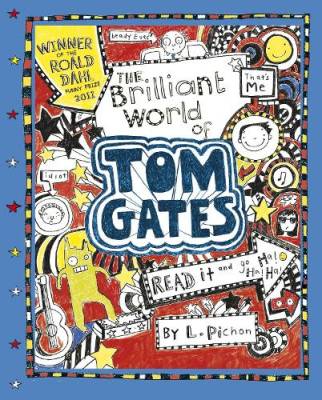 Pichon
Liz
Tom Gates series
Meet Tom Gates. When his teachers don't have their beady eyes on him, he likes to draw pictures and write about stuff.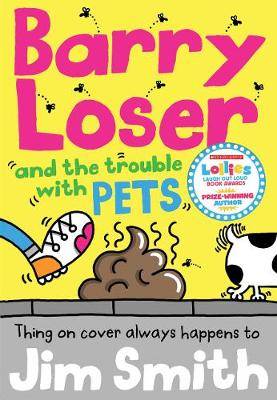 Smith
Jim
Barry Loser series
I've never minded that my name's Barry Loser because my coolness has always cancelled it out!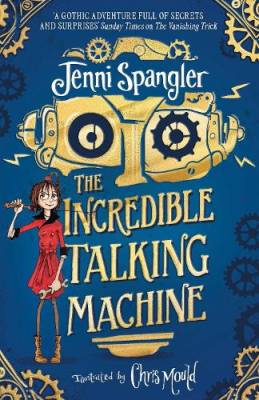 Spangler
Jenni
The Incredible Talking Machine
Pull back the curtain and enter a world where mystery and magic take centre stage in a gloriously gothic adventure from Jenni Spangler, illustrated by Chris Mould.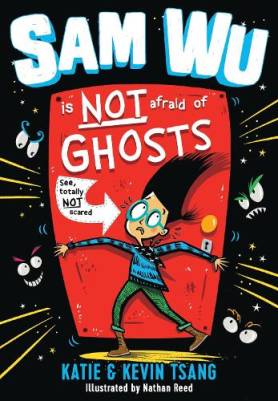 Tsang
Kevin
Sam Wu series
Sam Wu is NOT a scaredy-cat (except that he is). When a school field trip goes terrifyingly wrong, Sam needs to prove that he's fearless.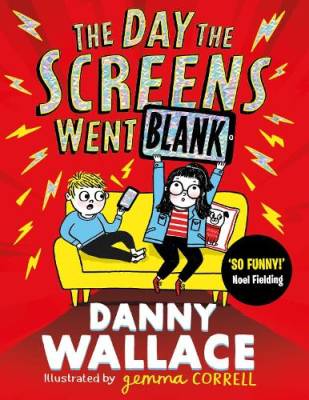 Wallace
Danny
The Day the screens went blank
Can you imagine a world with no screens? When ten-year-old Stella wakes up to discover a world full of BLANK screens, her family, town, and in fact the whole world seems to have been thrown into chaos. And what about poor Grandma who is stranded at the other end of the country?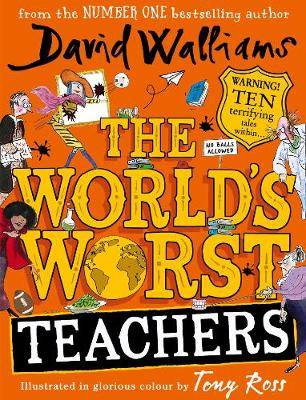 Walliams
David
Books by David Walliams
Brilliantly funny and gloriously illustrated, these books are loved by millions of children.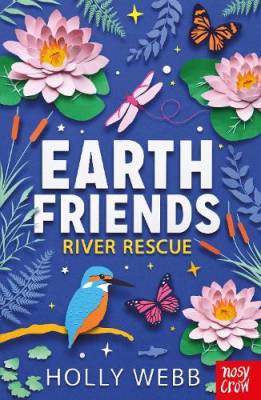 Webb
Holly
Earth Friends series
A brilliant series about the small changes that make a big difference, with themes of environmentalism and friendship.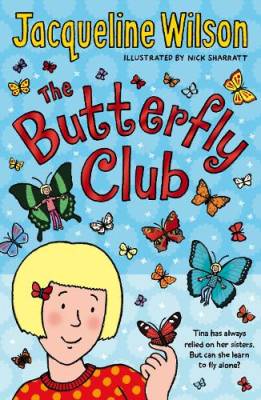 Wilson
Jacqueline
Books by Jacqueline Wilson
Phil, Maddie and Tina are triplets, but Tina has always been the little one. Luckily, Phil and Maddie always protect Tina - they make the best team.But, when they join super-strict Miss Lovejoy's class, they're split up.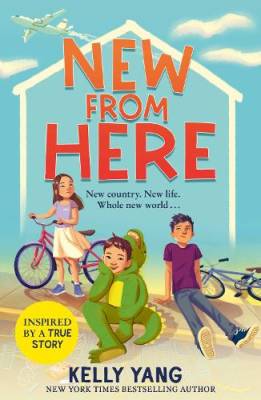 Yang
Kelly
New from here
.When the coronavirus hits Hong Kong, ten-year-old Knox's mom makes the last-minute decision to move him and his siblings to California, where they think they will be safe from the virus.But life in America isn't easy.
Upside Down Magic series
A hilarious series about a group of magical misfits. When Nory flunks out of her father's magic academy, she has to enter the remedial classes. She and her new friends decide that they are going to prove that upside-down magic is definitely better than right-side up!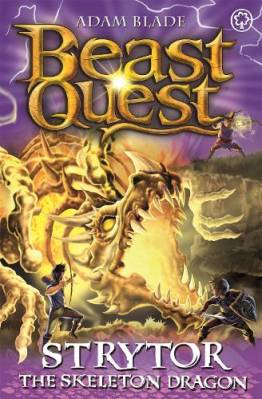 Blade
Adam
Beast Quest series
An evil wizard has enchanted all the magical beasts of the kingdom of Avantia, and it's Tom's job to release them from the curse.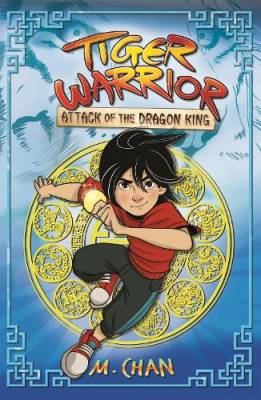 Chan
M
Tiger Warrior series
Jack's grandpa gives him a magical jade coin, Jack finds himself caught in an ancient battle between good and evil. For he is the new Tiger Warrior, and it's up to him to save the world! Luckily, Jack has the spirits of the twelve animals of the Chinese Zodiac to help him.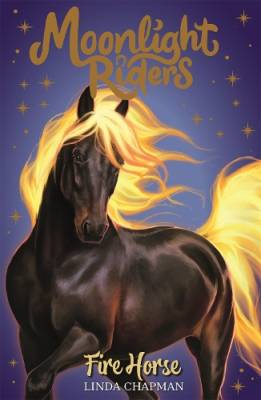 Chapman
Linda
Moonlight Riders
Harness the power of the elements with the Moonlight Riders! A stand-out series for young readers from bestselling author Linda Chapman, author of MY SECRET UNICORN and UNICORN ACADEMY. Could you be a True Rider?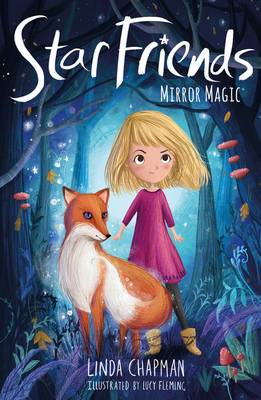 Chapman
Linda
Star Friends series
Do you believe in magic? Maia and her friends do! When they meet the Star Animals, a whole world of adventure unfolds.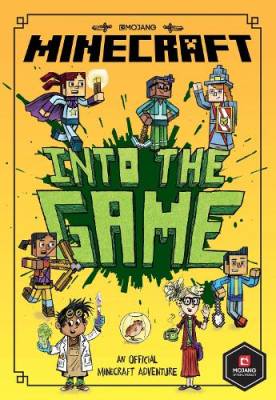 Eliopulos
Nick
Minecraft: Wood Sword Chronicles
Step into the world of Minecraft!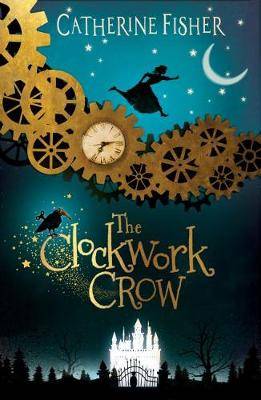 FisheR
Catherine
The Clockwork Crow Series
The Clockwork Crow Series is beautifully wintry steam-punk fantasy perfect for readers under 12.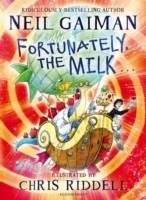 Gaiman
Neil
Fortunately, the milk
The most important thing: don't forget to get the milk!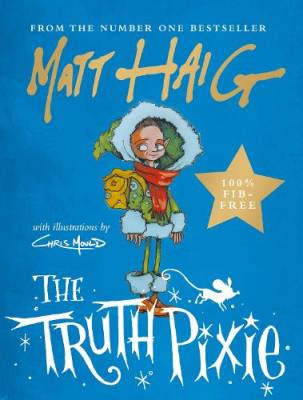 Haig
Matt
The Truth Pixie
Wherever she is, whatever the day, she only has one kind of thing to say. Just as cats go miaow and cows go moo, the Truth Pixie can only say things that are true.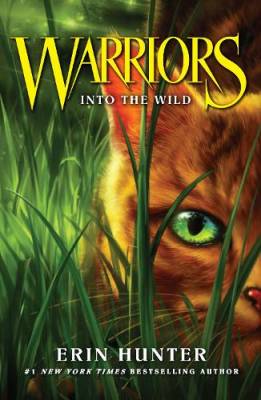 Hunter
Erin
Warriors series
Rusty the house cat leaves his home to go and live in the wild.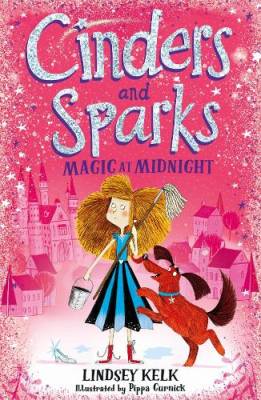 Kelk
Lindsey
Magic at midnight
Cinders lives a boring life with her stepsisters and mother. Then her wishes start magically come true...
Lewis
C.S.
The Narnia Series
In this classic series four kids travel through a wardrobe to the magical land of Narnia.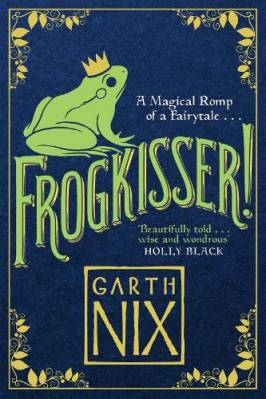 Nix
Garth
Frogkisser
A brilliantly funny take on fairytales and quests for younger readers.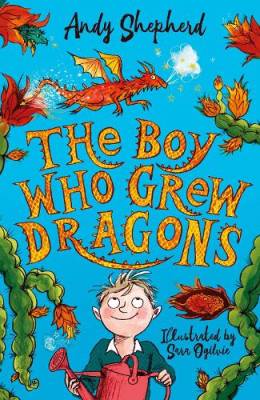 Shepherd
Andy
The boy who grew dragons
Tom discovers a strange old tree in his grandad's garden. He takes a fruit and a dragon hatches from it!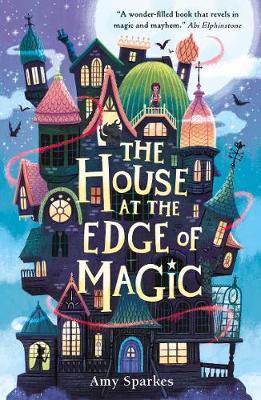 Sparkes
Amy
The house at the Edge of Magic series
"Sometimes you are a whisper away from magic without even realizing it."Nine is an orphan pickpocket determined to escape her life in the Nest of a Thousand Treasures.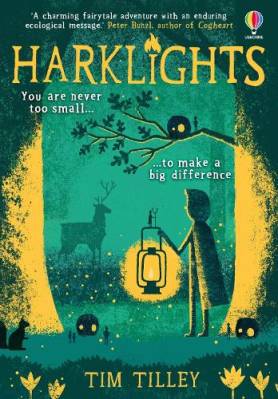 Tilley
Tim
Harklights
Wick has always lived in the dark and dreadful Harklights Match Factory and Orphanage, working tirelessly for greedy Old Ma Bogey. He only dreams of escaping, until one day a bird drops something impossible and magical at his feet - a tiny baby in an acorn cradle...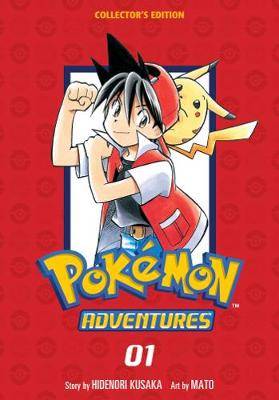 Pokemon Adventures Series
All your favorite Pokemon game characters jump out of the screen into the pages of this action-packed manga!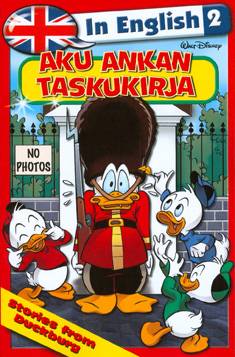 Stories from Duckburg
The popular pocket book editions featuring Donald Duck, now available in English!
Abouet
Marguerite
Akissi : Cat invasion
The neighborhood cats are pursuing her to steal her fish, her little monkey Boubou almost ends up in a frying pan, and she's nothing but a pest to her older brother Fofana, but Akissi is a true adventurer, full of silliness and fun, and nothing will scare her for long!
Albanese
Rob
The birders
As an elderly man wonders if his days of adventure are behind him, across the street a young boy is struggling with boredom. But then everything changes when they run into each other outside.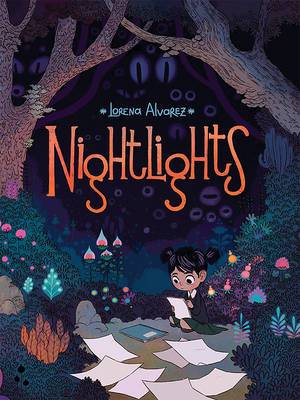 Alvarez
Lorena
NIghtlights
Every night, tiny stars appear out of the darkness in Sandy's bedroom. She catches them and creates wonderful creatures to play with until she falls asleep, and in the morning brings them back to life in the whimsical drawings that cover her room.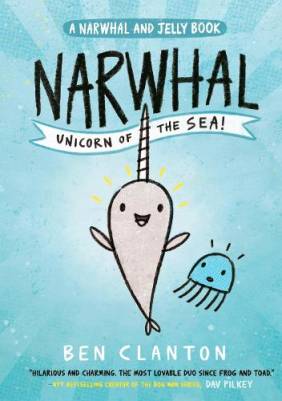 Clanton
Ben
Narwhal series
Join Narwhal and Jelly the jellyfish as they discover the ocean together!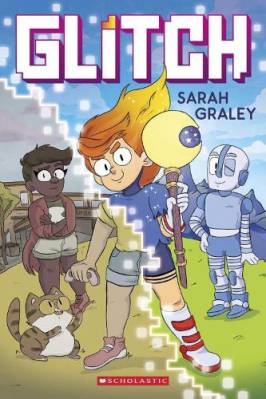 Graley
Sarah
Glitch
Izzy has a secret: she can enter the world of a videogame!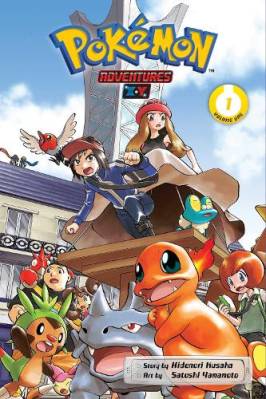 Kusaka
Hidenori
Pokémon adventures : X-Y
Awesome Pokémon adventures inspired by the best-selling Pokémon X and Y video games!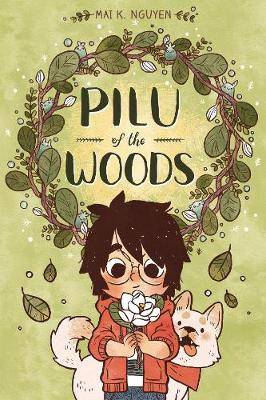 Nguyen
Mai K.
Pilu of the woods
Willow loves the woods near her house. They are calm and quiet, so different from her own turbulent emotions, which she keeps locked away. When her emotions get the better of her one day, she decides to run away into the woods. There, she meets Pilu, a lost tree spirit who can't find her way back home...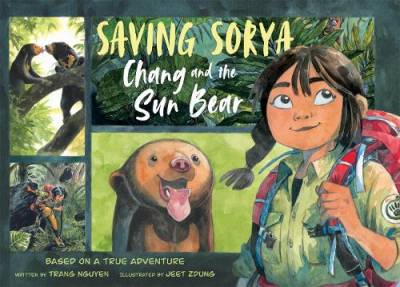 Nguyen
Trang
Saving Sorya
When endlessly curious Chang discovers a bear farm near her home in Vietnam, she decides to do everything she can to save wild animals – by becoming a conservationist!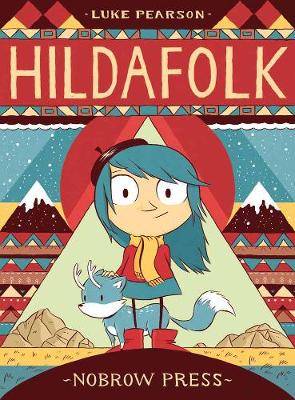 Pearson
Luke
Hildafolk
Hilda lives in a wonderful world filled with creatures from the old folk tales of the North.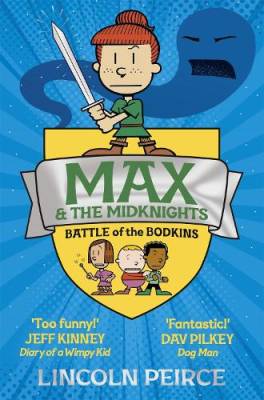 Peirce
Lincoln
Max and The Midknights
Byjovia is under attack, and it's up to Max and her best friends - the Midknights - to save the day!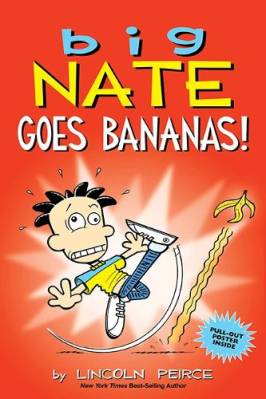 Peirce
Lincoln
Big Nate Series
This 11-year-old holds the school record in detentions, but that doesn't stop him from dreaming big!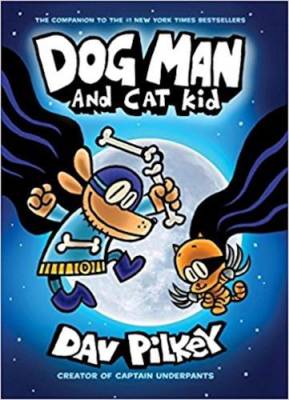 Pilkey
Dav
Dog Man series
When Greg the police dog and his cop companion are injured on a mission, a life-saving surgery changes the course of history, and Dog Man is born.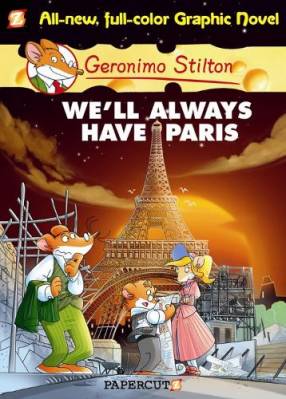 Stilton
Geronimo
Geronimo Stilton Series
Excitement and adventure? No thank you! Geronimo Stilton is the quiet mousy kind. But when you're a famouse journalist with a crazy family, danger follows you everywhere!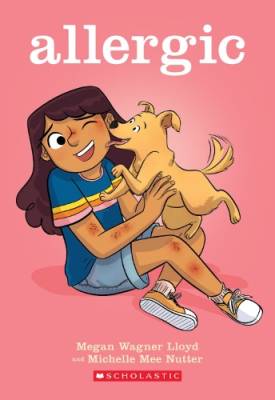 Warner Lloyd
Megan
Allergic
At home, Maggie is the odd one out. Her parents are preoccupied with the new baby they're expecting, and her younger brothers are twins and always in their own world. Maggie thinks a new puppy is the answer, but when she goes to select one on her birthday, she breaks out in hives and rashes.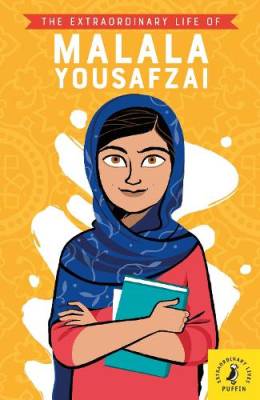 Extraordinary lives series
Learn to know the extraordinary lives of inspiring people.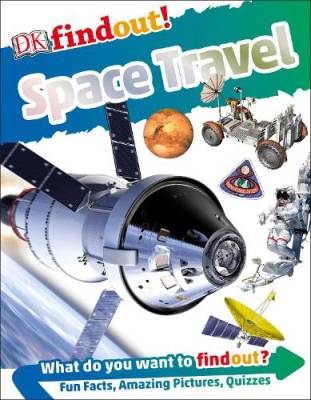 Space Travel
Learn all about the sun, our solar system, the international space station, etc.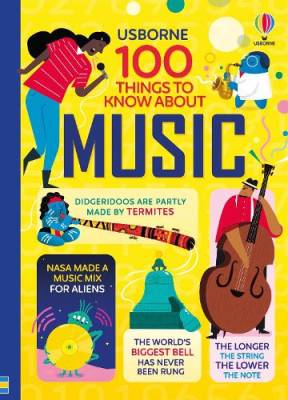 100 things to know series
Each book in the series provides 100 fascinating facts, along with bright, infographic-style illustrations.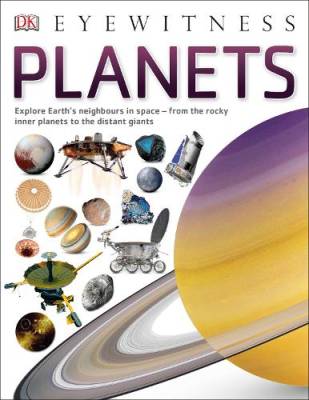 DK Eyewitness Series
Eyewitness Books provide an in-depth, comprehensive look at their subjects with a unique integration of words and pictures.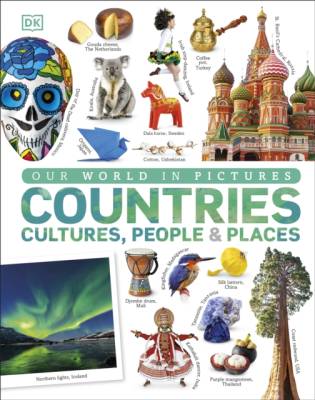 Mills
Andrea
Countries : cultures, people & places
This world encyclopedia includes at-a-glance panels that provide a quick reference to all the stats, making this engaging encyclopedia for kids an ideal combination of colourful diagrams and infographic text boxes with easy-to-read accessible text for readers aged 9-12.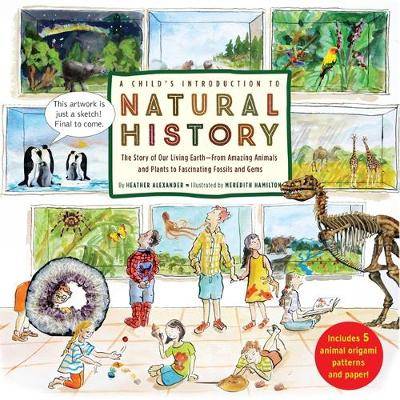 Alexander
Heather
A child's introduction to natural history
Highlighting every kingdom of life - plants, bacteria, mammals, birds, amphibians, insects, rocks and minerals - the book is also full of charming and witty illustrations by Meredith Hamilton plus 30 photographs throughout.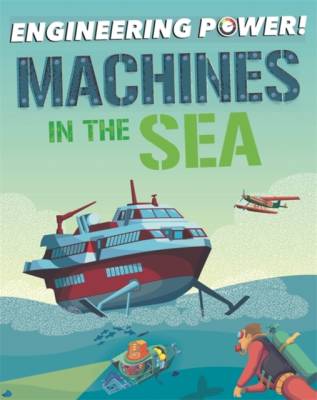 Barnham
Kay
Machines in the sea
From hovercraft to hydrofoils, jet skis and seaplanes, explore the world of machines in the sea!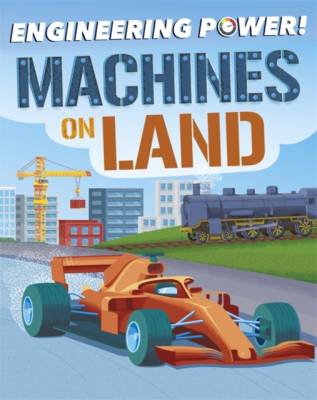 Barnham
Kay
Machines on Land
From bicycles to tunnel-boring machines, snow machines and lorries, explore the world of machines on land!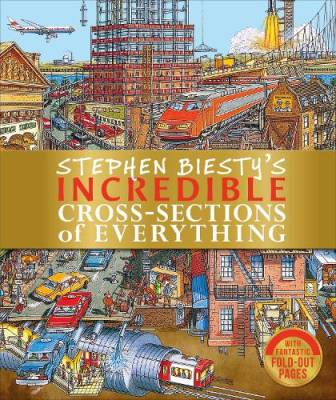 Biesty
Stephen
Books by Stephen Biesty
Step inside the extraordinary world of Stephen Biesty and find out how a variety of curious things are made.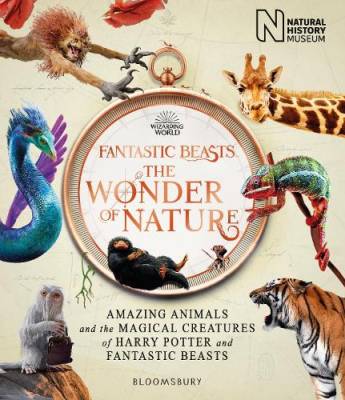 Buckley
Louis
Fantastic beasts : the wonder of nature
Prepare to pore over ancient maps of sea monsters; naturalists' field notes crammed with intricately painted chameleons and caterpillars; and dinosaurs such as the mighty Dracorex Hogwartsia, the 'Dragon King of Hogwarts'. Each chapter begins with an original essay by a well-known writer, environmental expert or natural history scientist, offering their own unique insight.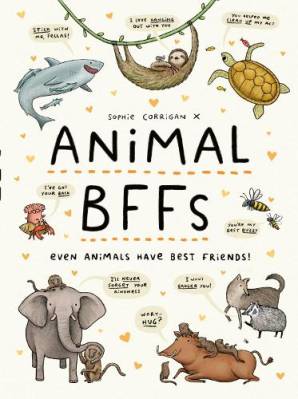 Corrigan
Sophie
Animal BFFs
Learn that even animals have best friends in this follow-up to The Not Bad Animals. Someone that's always there for them through thick and thin, to help them out with all of the usual things that friends do.
Ertimo
Laura
Why Does Climate Change?
Climate changes, so should we! This book answers children's tough questions about climate change and shares ideas about how we can all fight against it.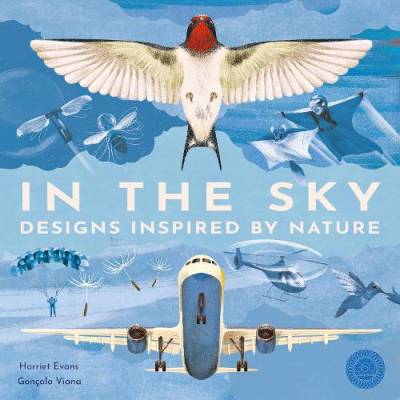 Evans
Harriet
In the sky : designs inspired by nature
Scientists often take a leaf from nature when devising inventions. Discover how nature has inspired some great creations, from the Wright Brothers' first aeroplane to Eiji Nakatsu's bullet train.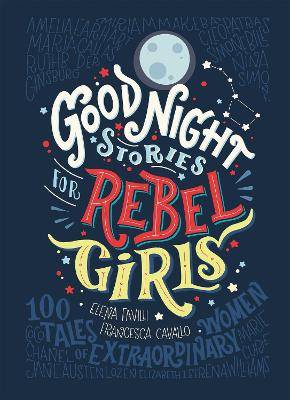 Favilli
Elena
Good Night Stories Series
Inspiring rebel girls of the world to dream bigger, aim higher, and fight harder.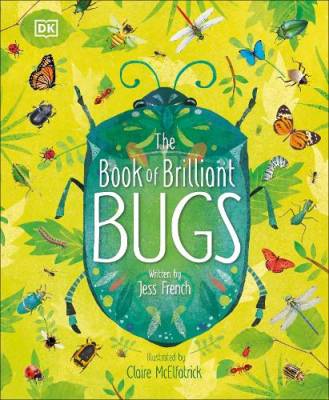 French
Jess
The Book of Brilliant Bugs
Enter the kingdom of bugs and their close relatives for a magical journey through the forest floor, down into the deepest caves, and even across the open ocean...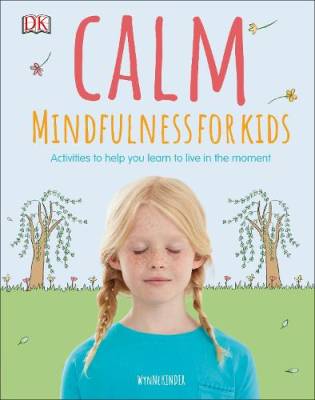 Kinder
Wynne
Calm: mindfulness for kids
Learn how to focus your thoughts and notice the world around you.
Liukas
Linda
Hello Ruby : adventures in coding
An adventure in coding!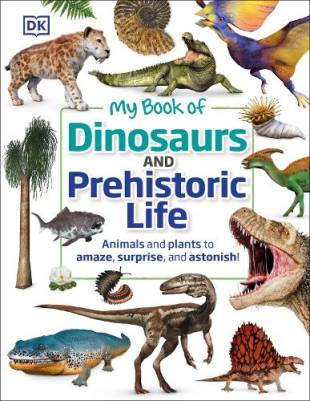 Lomax
Dean R.
My Book of Dinosaurs and Prehistoric Life
Travel back in time to find out about the fantastical wildlife that lived on Earth before we did.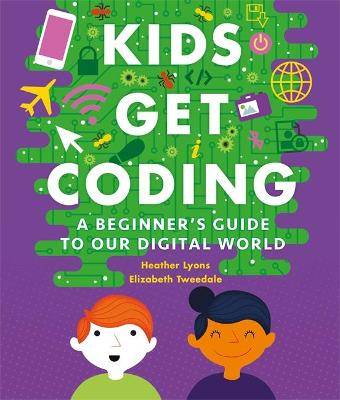 Lyons
Heather
Kids get coding : a beginner's guide to our digital world
This book will help budding young developers explore the fundamental elements of computer code: programming languages, algorithms, loops, variables, co-ordinates ...and what to do when things go wrong!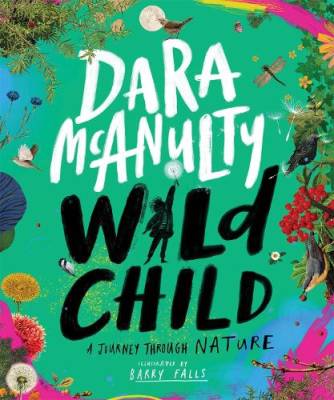 MaAnulty
Dara
Wild Child
Join brilliant young naturalist Dara McAnulty – winner of the 2020 Wainwright Prize for his book Diary of a Young Naturalist – on a nature walk and experience the joy of connecting with the natural world on your multi sensory journey.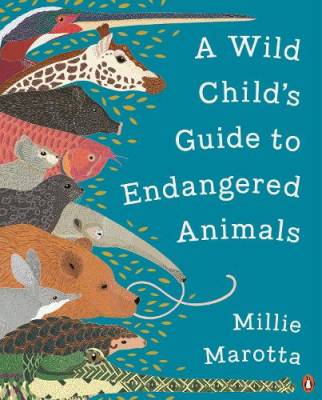 Marotta
Millie
A wild child's guide to endangered animals
This book is all about the amazing creatures that are now endangered around the globe, from oceans and forests to mountains and snow. Filled with beautiful beasts, glorious illustrations, facts and tales, it will make you fall in love with the animal kingdom - and maybe even try to save it.
Merz
Laura
1,001 Creatures
From the dung-beetle to the blue whale, no creature is too humble or huge.
Milner
Charlotte
The rainforest book
Sweep aside the liana vines, hop over the giant roots of the kapok tree, and follow the sound of the howler monkey as you venture into the tropical rainforest.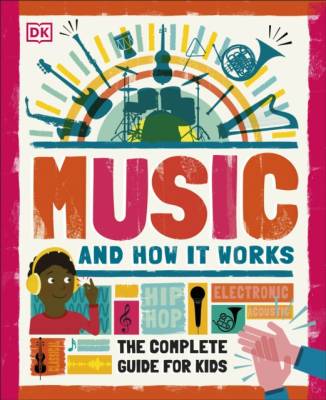 Morland
Charlie
Music and how it works
Budding music fans will love discovering musical geniuses of every era, from Mozart and classical music to Bowie and pop, as well as finding out how music is created and what links it all together.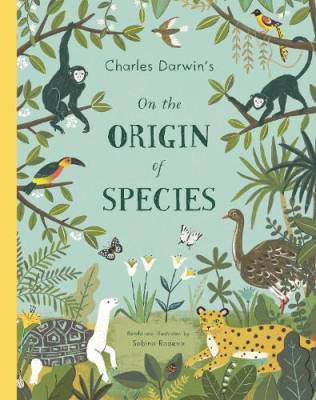 Radeva
Sabina
Charles Darwin's On the origin of species
The first ever picture-book retelling of Charles Darwin's On The Origin of Species.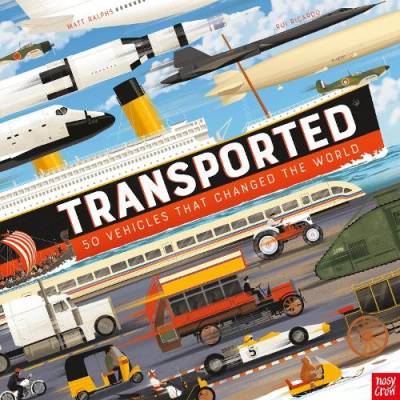 Ralphs
Matt
Transported
A fascinating book about the vehicles that have shaped our world, written by narrowboat captain and children's author Matt Ralphs, with stunning colour illustrations on every page by Rui Ricardo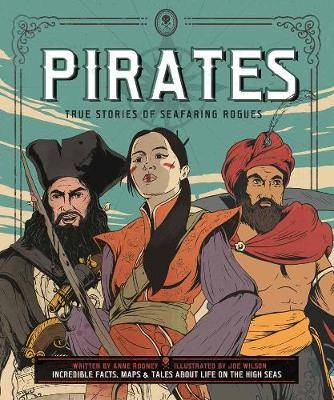 Rooney
Anne
Pirates: true stories of seafaring rogues
Discover who were the real pirates of the Caribbean (and elsewhere).