The Story Diploma is designed for children below school age, families, and early childhood education workers. The Story Diploma includes many different kinds of books and enjoyable stories to include in readalongs, as well as age appropriate guided reading.
The Story Diploma is completed by reading or listening to ten (10) books. You can select books from the suggestions in the lists or choose your own. Track the number of books read by coloring the Reading Gull picture, which can be picked up from the library or print your own. You can find it here.
When your Reading Gull is colored and assembled, an adult can take a photo of it. As a prize for completion, visit the library and show your picture or tell about the books you read, and you can get a Reading Diploma and a crown for your Reading Gull! Day cares and other children's groups can receive a Group Diploma.
Audiobooks can be read for the Story Diploma and in general, books in any language count. When you click on a book cover from the Story Diploma website, you can find a short description of the book and a link to find out in which libraries the book is available.
Ask at your local library for more information about completing the Reading Diploma as well as book tips. Reading aloud with children is fun and a great way to spend time together!
Courage and fear • Accepting yourself and others • Nature and animals • All kinds of feelings • Home and family • Fairy tales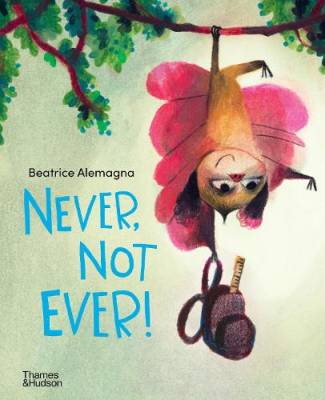 Alemagna
Beatrice
Never, not ever!
Pascaline (a bat) DOES NOT WANT to go to school. 'Never, Not Ever!', she shrieks loudly on the first day. So loudly, in fact, that something amazing happens - and it changes everything.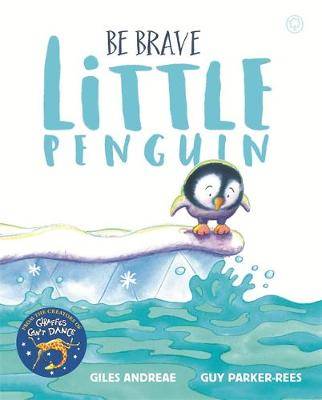 Andreae
Giles
Be brave little penguin
Little penguin Pip-Pip is scared of water. Will Pip-Pip manage to overcome his fear? You can read this book also in Finnish.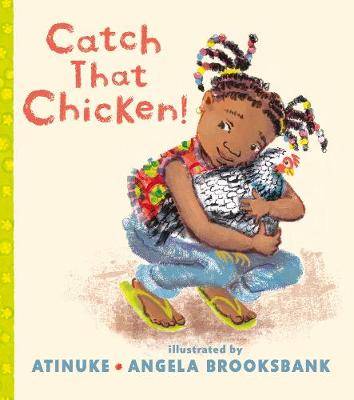 Atinuke
Catch that chicken!
Lami loves chickens. She's the best chicken catcher in the village. She's fast, she's brave and she always catches that chicken. Until the day she chases one up the baobab tree, slips and falls. How can she catch chickens with a sore ankle?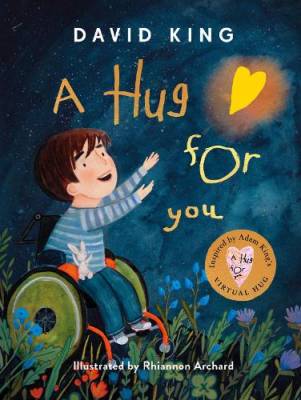 King
David
A hug for you
This is the story of a new hug's adventure and the boy who shared it with the world. The book, inspired by true events, tells the story of one little boy with a big idea that came straight from the heart.
Kinnear
Nicola
Shhh! Quiet!
Quiet little Fox has a problem: her friends are so noisy, she can never make herself heard. It takes courage for Fox to speak up and warn her friends - and even more courage to tell that scary bear a bedtime story!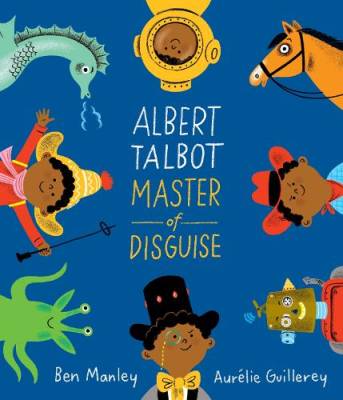 Manley
Ben
Albert Talbot: Master of Disguise
Albert goes through his day facing various challenges. But by imagining himself as powerful heroes he is able to wear each persona and feel brave in adversity, dangerous when powerless, transgressive when bound by the rules.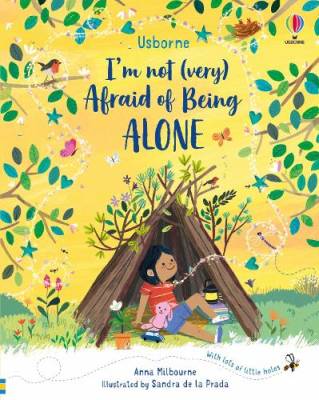 Milbourne
Anna
I'm not (very) afraid of being alone
The fear of being alone is common to many young children. This story explores that worry in a gentle, humorous way, coming to a comforting conclusion that might help allay any similar fears a reader may have.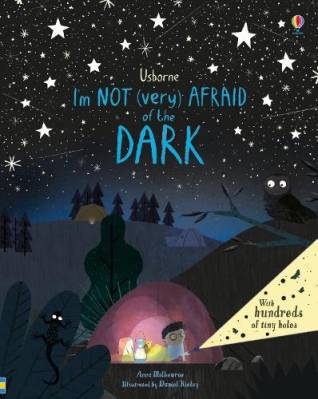 Milbourne
Anna
I'm not (very) afraid of the dark
When the sun goes down, the Dark stretches out. It gets bigger and bigger until it covers EVERYTHING. The Dark can be scary, but it can be other things too... You should read this with a flashlight.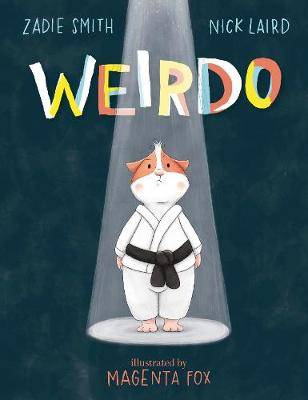 Smith
Zadie
Weirdo
Meet Maud: a guinea pig who inexplicably wears a judo suit - and not everyone understands or approves. When Maud is thrown into a new and confusing situation, it takes brave decisions and serendipitous encounters for her to find her place and embrace her individuality.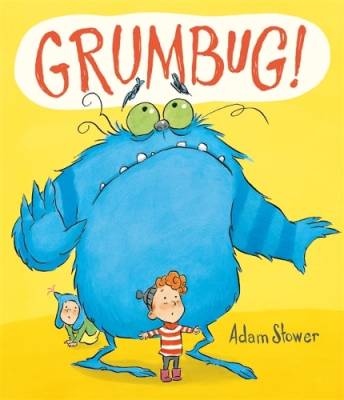 Stower
Adam
Grumbug!
You should beware of Munch Mountain because Grumbug lives there! Or should you be scared of it?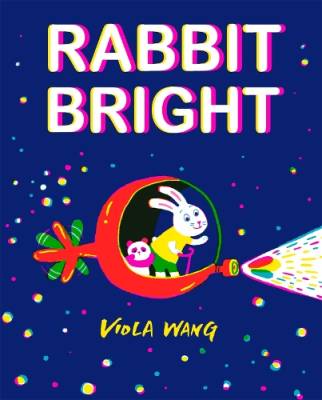 Wang
Viola
Rabbit Bright
When night falls, one brave rabbit sets out to explore the darkness. But, as Rabbit Bright soon discovers, there's light everywhere if you just know where to look.
Ward
Lindsay
Scooper and Dumper
The best of friends, Scooper and Dumper take care of their town in all kinds of weather. One day, a snowstorm hits and the big city needs their help to clear the roads. Each of them must be brave in their own way to get the job done.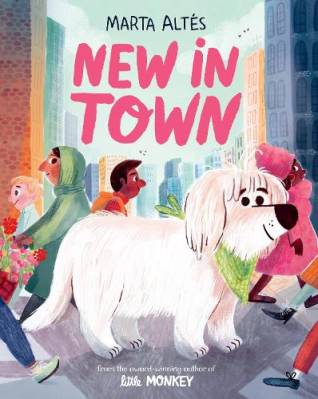 Altes
Marta
New In Town
This dog may be alone and without a home, but he's excited and ready to embrace a new life in a new town - and everyone in it! This town is a busy, vibrant place but sometimes it's hard being new and feeling different.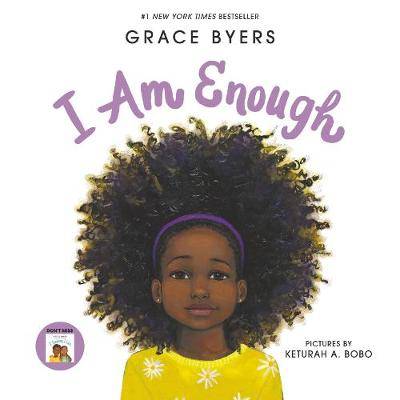 Byers
Grace
I Am Enough
We are all here for a purpose. We are more than enough. We just need to believe it.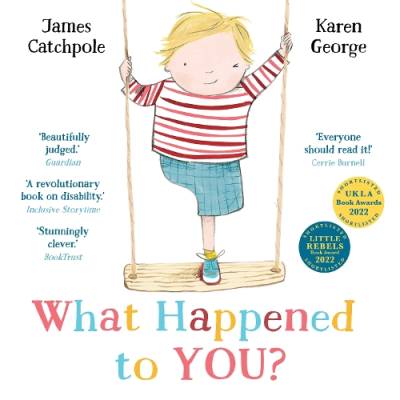 Catchpole
James
What happened to you?
Constantly seen first for his disability, Joe is fed up of only ever being asked about his leg. All he wants to do is play Pirates.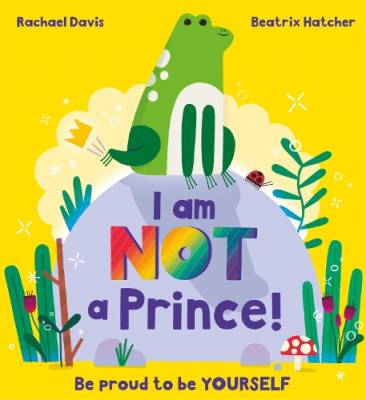 Davis
Rachael
I am NOT a prince
Hopp is a little frog who definitely does NOT want to be a prince! When Hopp sets out on a journey to find their true self, everyone assumes the little frog is destined to be a prince. But all it takes is one understanding new friend to help Hopp undergo a magical transformation that causes a positive change to ripple all across the lagoon!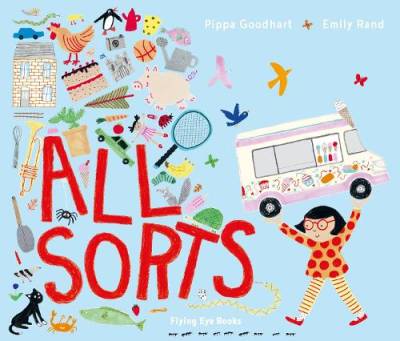 Goodhart
Pippa
All Sorts
Organizing is Frankie's favourite thing to do in the whole wide world. But the one thing Frankie cannot seem to sort is herself! Where does one little girl belong in a world of endless colors, shapes, and sizes?
Hale
Shannon
Itty-Bitty Kitty-Corn
Kitty thinks she might be a unicorn. She feels so perfectly unicorn-y! 'Neigh!' says Kitty. But when Unicorn clop clop clops over, sweeping his magnificent tail and neighing a mighty neigh, Kitty feels no bigger than a ball of lint.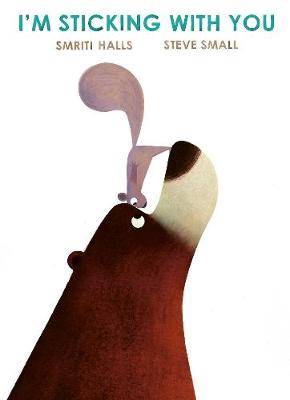 Halls
Smriti
I'm Sticking with You
It's wonderful to have good friends to see you through the good times and the bad. But sometimes, friends can also be a bit - well - overbearing.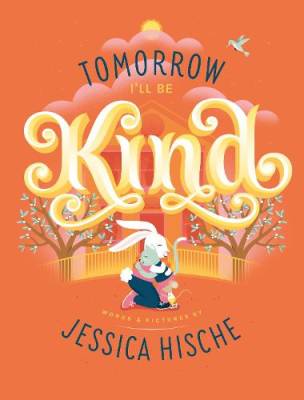 Hische
Jessica
Tomorrow I'll be kind
Immerse yourself in the beautifully hand-lettered words of widsom, hope, and positivity alongside adorable illustrations of love and caring.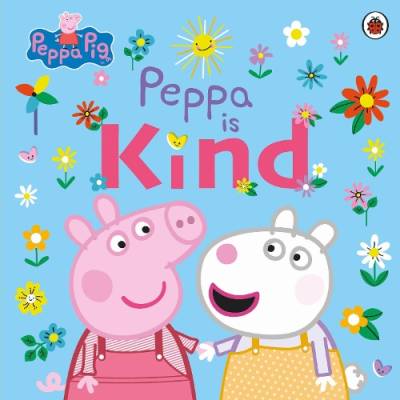 Holowaty
Lauren
Peppa is kind
Peppa and her friends are learning the importance of kindness. It's Well-Being Week at playgroup and the children are talking about their feelings, and how they know when their friends are happy and sad.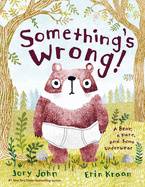 Jory
John
Something's Wrong! - A Bear, a Hare, and Some Underwear
Jeff the bear has definitely forgotten something. Why does he feel so oddly off? So he asks his friend Anders the rabbit what could possibly be wrong. It couldn't have anything to do with the fact that he's wearing underwear...over his fur...could it?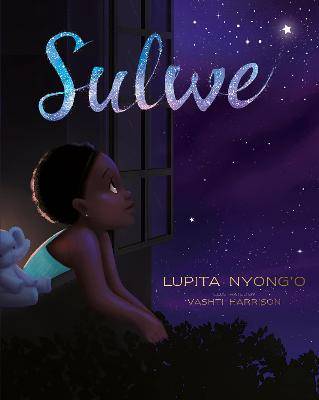 Nyong'o
Lupita
Sulwe
Sulwe's skin is the colour of midnight. All she wants is to be beautiful and bright, like her mother and sister. Then a magical journey through the night sky opens her eyes and changes everything.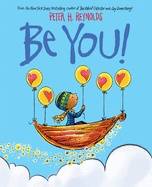 Reynolds
Peter H.
Be you!
Be curious... Be adventurous... Be brave... BE YOU!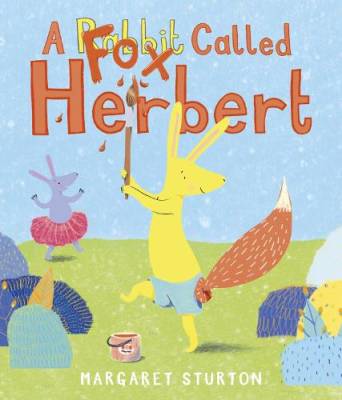 Sturton
Margaret
A fox called Herbert
Meet Herbert: the rabbit who knows he was born to be a fox. When his mummy isn't looking, he puts on pointy fox ears, makes himself a bushy tail, and asks his sister to paint him orange, just like a fox. But Mummy doesn't understand: why can't he just be a good rabbit?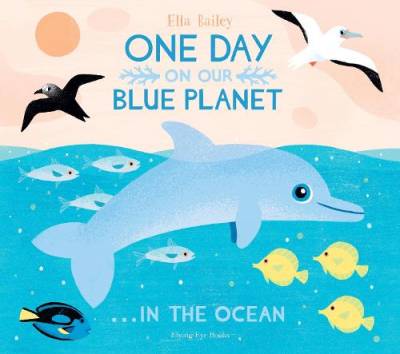 Bailey
Ella
One Day on Our Blue Planet ... In the Ocean
This series focused on the way our young animal friends spend a day. Here an adventurous dolphin calf explores the vast Indian Ocean with her mother.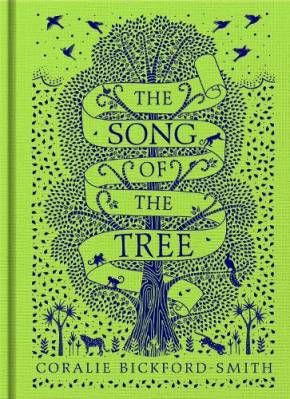 Bickford-Smith
Coralie
The song of the tree
Bird loves to sing in the towering tree at the heart of a jungle. But when it's time to say goodbye, Bird wonders who will sing for the tree.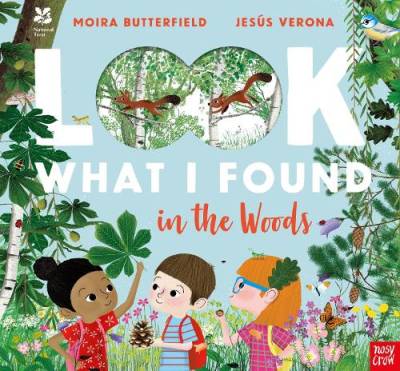 Butterfield
Moira
Look What I Found in the Woods
Set off on an outdoor adventure to find natural treasure, from prickly pine cones to swirly snail's shells, then learn more about the found object with irresistibly illustrated and informative nature notes.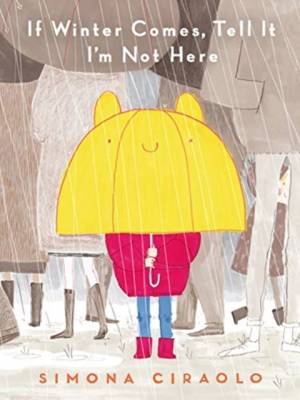 Ciraolo
Simona
If winter comes, tell it I'm not here
Nothing is better than summer, swimming every day and eating ice cream. But a little boy's big sister has BIG news. She tells him that summer is going to end soon ... and winter is coming!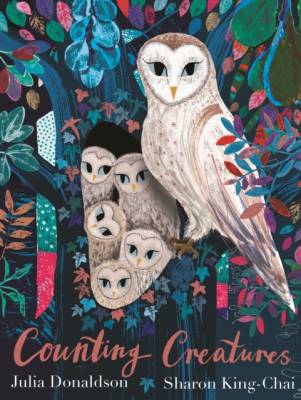 Donaldson
Julia
Counting Creatures
From a leopard with her cubs, to a frog and its tadpoles, young readers will delight in counting each creature's babies and seeing where they live.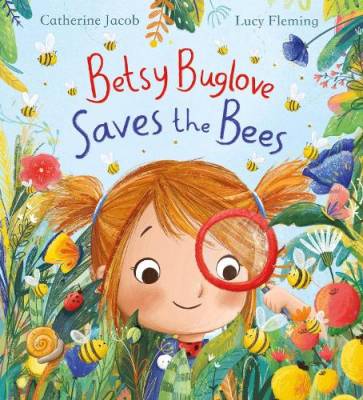 Jacob
Catherine
Betsy Buglove saves the bees
If there's anything to know about Betsy Buglove, it's that, when she's around, no bug ever has to worry about getting in trouble. On her sixth birthday she receives a special gift – a magic magnifying glass that allows her to speak to her fuzzy, sometimes slimy, friends.
Jameson
Karen
Woodland Dreams
In Woodland Dreams, young readers say goodnight to beloved woodland animals as they prepare to sleep.
Linni
Leo
Mouse seasons
There is more than one way to prepare for a long winter, as Frederick tells his friends in the classic story. Gathering food and other supplies is important, but gathering the smells, sounds, and sights of a beautiful day to recall later are just as vital.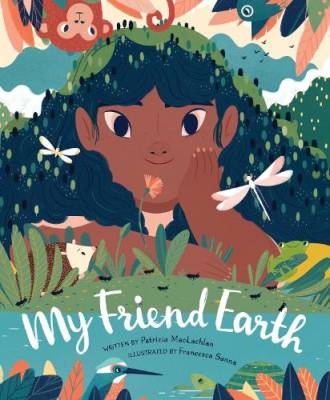 MacLachlan
Patricia
My friend Earth
Our friend Earth does so many wonderful things! She tends to animals large and small. She pours down summer rain and autumn leaves...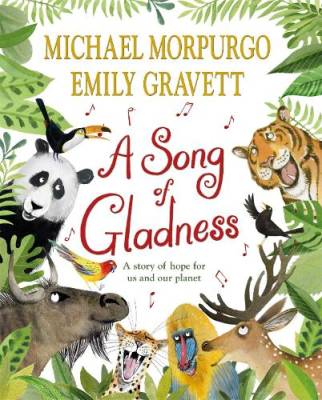 Morpurgo
Michael
A Song of Gladness - A story of hope for us and our planet
From a blackbird in a Devon garden to leopards in the African savanna, hibernating bears and chimpanzees high in the forest canopy, A Song of Gladness reminds us all of our connection with nature, and with each other, and the urgent need for us to join together in caring for the planet and every creature in it.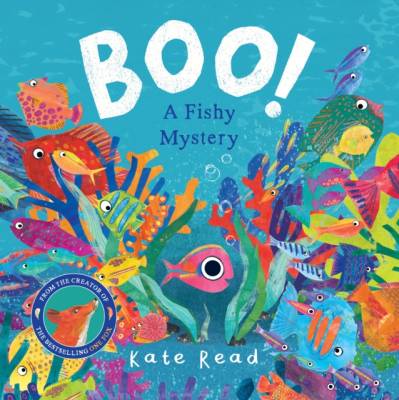 Read
Kate
Boo!
It all begins with one tiny pink fish who sets off a chain reaction of chaos beneath the waves until suddenly - SNAP! - she finds herself all alone in the ocean. Where has everyone gone, and how can such a tiny creature rescue her friends?
Taylor
Sean
Busy spring
In this uplifting picture book about spring, follow two children and their father through their backyard as they discover all the different ways nature wakes up from its long winter sleep.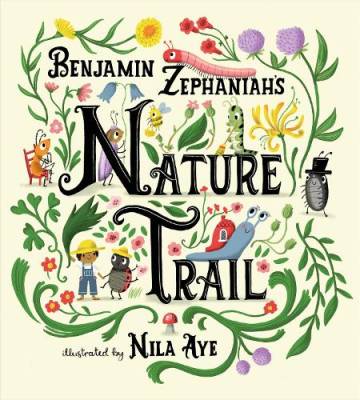 Zephaniah
Benjamin
Nature Trail
All around us from parks to gardens and flowerpots to pavements, there's a world of wonder just waiting to be discovered. Why not look and see what you find?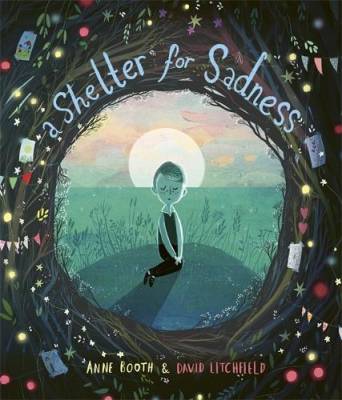 Booth
Anne
A Shelter for Sadness
A small boy creates a shelter for his sadness, a safe space where Sadness is welcome, where it can curl up small, or be as big as it can be, where it can be noisy or quiet, or anything in between.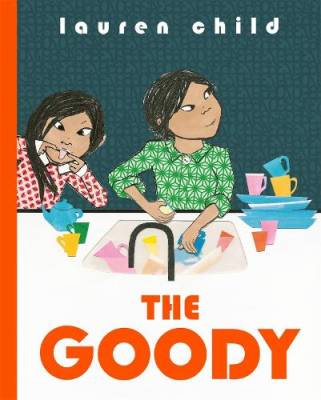 Child
Lauren
The Goody
Chirton Krauss is a good child - the very goodest. He does everything he is told, when he is told. He even does good things without being told. But what will happen when Chirton Krauss decides that being THE GOODY isn't so good after all?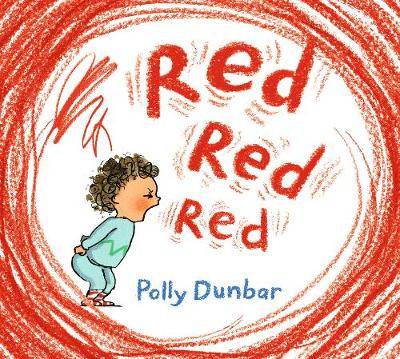 Dunbar
Polly
Red Red Red
Every toddler feels frustrated sometimes, every toddler gets ANGRY. They scream, they shout, they see RED RED RED.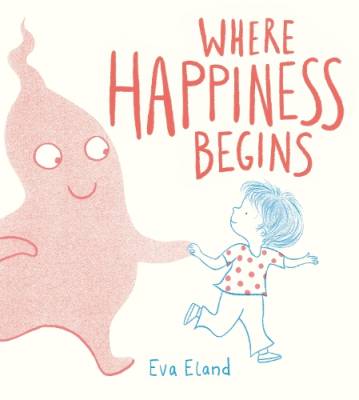 Eland
Eva
Where happiness begins
Everyone needs happiness in their lives. It can be hard to find and sometimes it feels far away. But there is one place where happiness can always be found!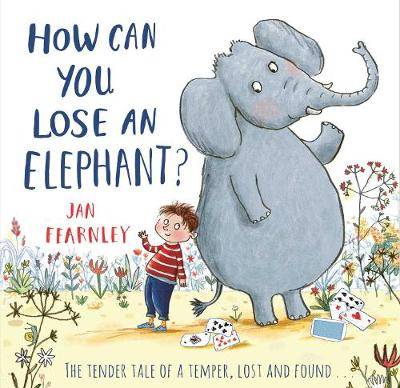 Fearnley
Jan
How can you lose an elephant?
Meet Oscar, a boy who loses everything — his football boots, his scooter, even his clothes. Now meet Hugo, an elephant who never forgets anything! So when they find each other in the park they become inseparable. But one day, Oscar loses something very important — his temper — which means he might just lose his best friend as well.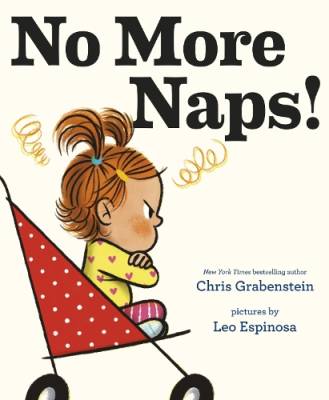 Grabenstein
Chris
No More Naps!
It's time for a nap but, just like stubborn toddlers everywhere, Annalise Devin McFleece won't have anything to do with bedtime.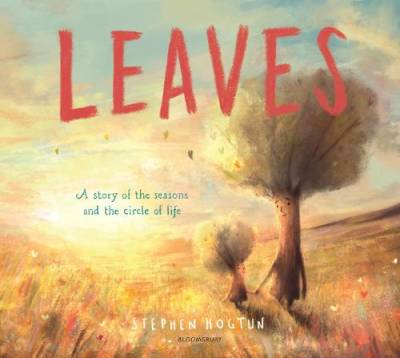 Hogtun
Stephen
Leaves
When a wise old tree takes a tiny sapling into his care, they both learn what it means to make memories and put down roots. But when the old tree's leaves begin to fall, it's time for the sapling to grow up and take her own place in the world - and to learn how to hold on to the memories that mean so much.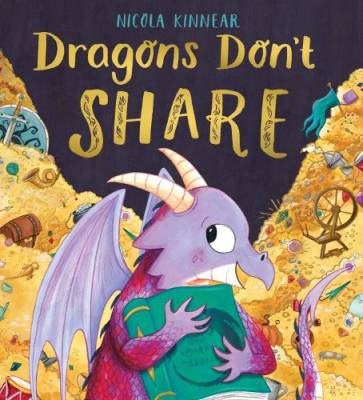 Kinnear
Nicola
Dragons don't share
  Ruby is a very good dragon. She follows all the rules in her Dragon Rule Book: she steals from everyone, and never shares her treasure with anyone! The other animals are desperate – until they come up with a clever plan to change the Dragon Rules…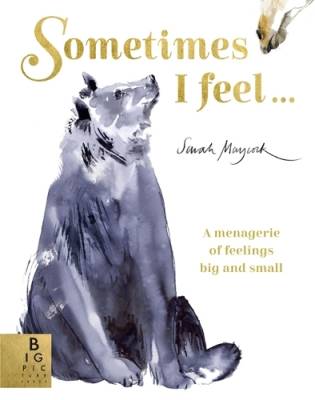 Maycock
Sarah
Sometimes I Feel...
Sometimes I feel as big as a bear . . . But there will always be someone bigger than me. There are lots of ways that we can feel, so many emotions big and small.
Milbourne
Anna
I'm (almost) always kind
Being kind is super important, but it isn't always easy. To be truly kind, it turns out, you have to try to look at things from other people's points of view.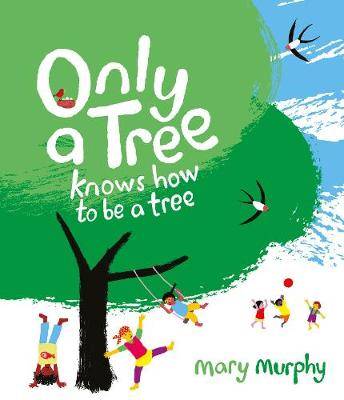 Murphy
Mary
Only a Tree Knows How to Be a Tree
Every person has their own thoughts in their head, and their own feelings in their heart. Every single person is different. And only they know how to be them.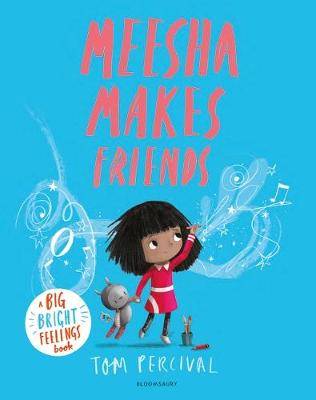 Percival
Tom
Meesha Makes Friends
Meesha loves making things. But there's one thing she finds difficult to do - make friends. She doesn't know quite what to do, what to say or when to say it, and she struggles reading and responding to social cues.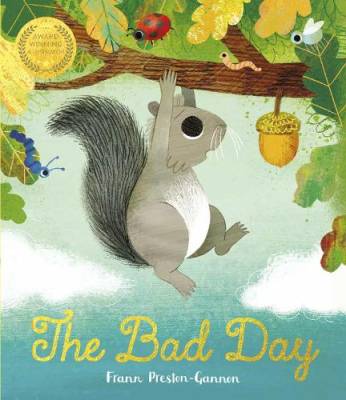 Preston-Gannon
Frann
The Bad Day
Squirrel is left hanging when a search for a tasty nut goes wrong. Meanwhile, Woodpecker has his beak buried in a tree trunk, Snake is tied in a knot, Turtle is upside down, and Fox? Well, Fox has a suspicious tummy ache...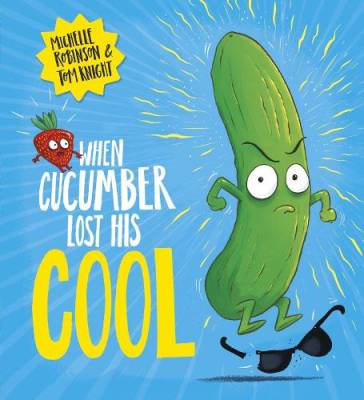 Robinson
Michelle
When Cucumber lost his cool
Kevin the cucumber is so cool - everybody knows it! Whenever anyone gets hot and bothered, Kevin is always there to cool them down. But when Kevin starts to feel like his friends are leaving him out, something happens that has never happened before: KEVIN. LOSES. HIS. COOL!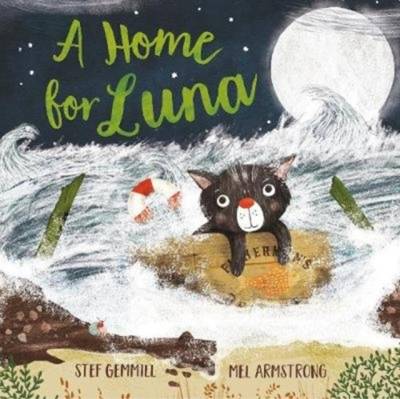 Gemmill
Stef
A Home for Luna
When Luna washes up on a strange shore she is scared and lonely. Will she ever feel at home in a place so different from the one she remembers?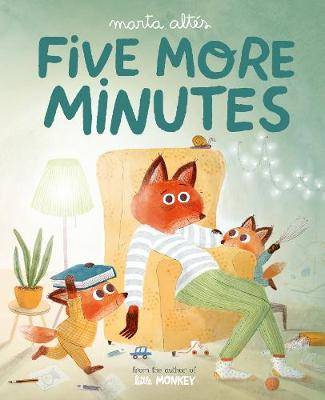 Altes
Marta
Five more minutes
Time is a funny thing. Dad talks about it a lot, but I think I know more about it than him. You can also read this in Polish, Spanish and Swedish.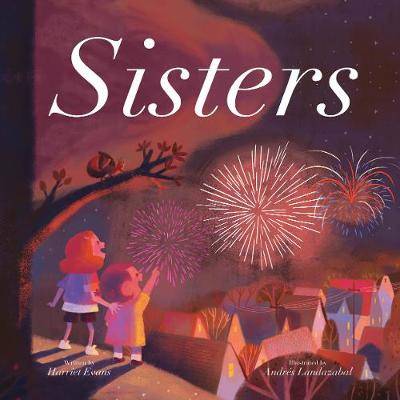 Evans
Harriet
Sisters
Sisters share all your hopes and they soothe all your fears, as days drift to months and float into years.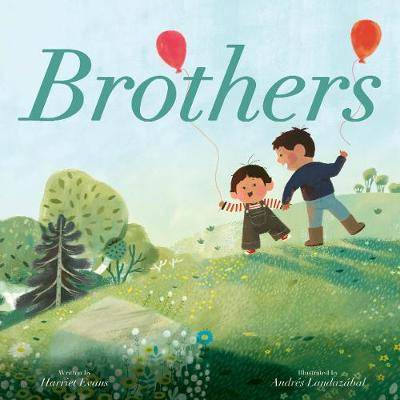 Evans
Harriet
Brothers
Families are different, with brothers big and small. Stepbrothers or half-brothers, we love them, one and all.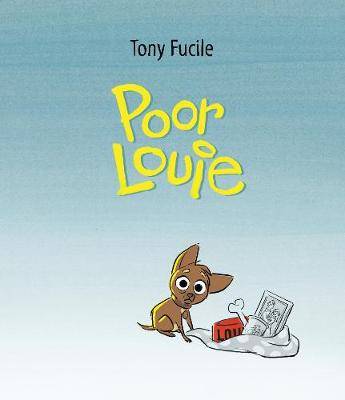 Fucile
Tony
Poor Louie
Louie's life is the dream life of every Chihuahua. But when Mum's belly grows bigger, things begin to change...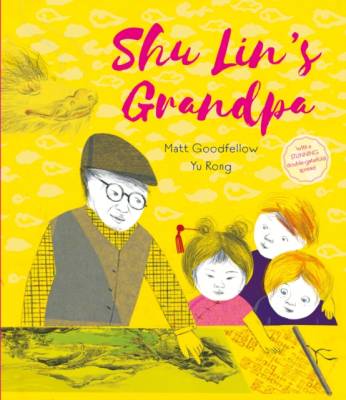 Goodfellow
Matt
Shu Lin's grandpa
Shu Lin is starting at a new school. She stands alone in the playground and at lunchtime she eats by herself from little boxes of brightly coloured food. But when Shu Lin's grandpa comes to school and shows the class his amazing Chinese paintings, everything changes….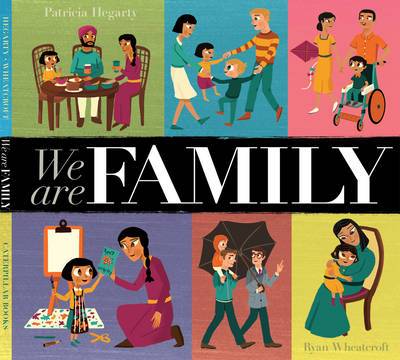 Hegarty
Patricia
We are family
All families are different – and yet in many ways the same.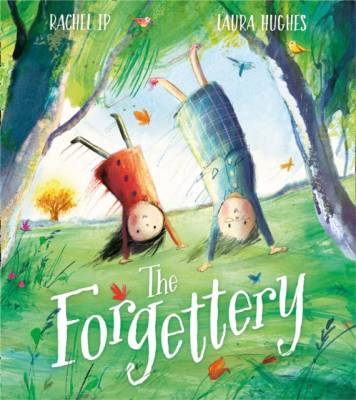 Ip
Rachel
The Forgettery
Amelia's granny forgets lots of things. Little things, like where she put her glasses, and big things like people and places. But everything anyone has ever forgotten is stored in The Forgettery, and there Amelia and her granny learn the power of making memories.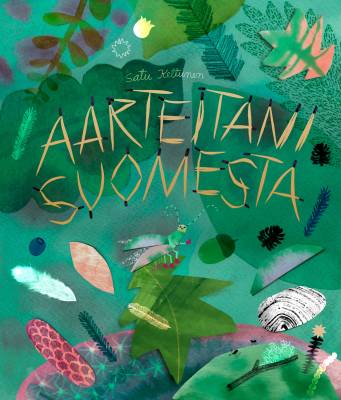 Kettunen
Satu
My favourite Finnish things
What are your favourite Finnish things? Swimming in a clear lake, eating salmiakki, enjoying the silence of the first snow? The book is bilingual, the text is in both and English.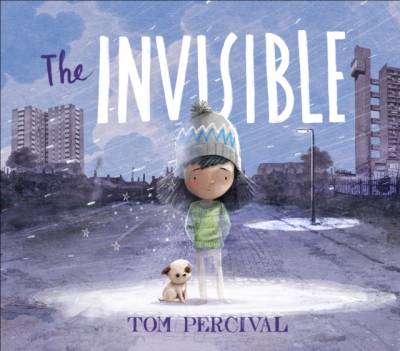 Percival
Tom
The invisible
Isabel and her family don't have much, but they have what they need to get by. Until one day, there isn't enough money to pay their rent and bills and they have to leave their home full of happy memories and move to the other side of the city.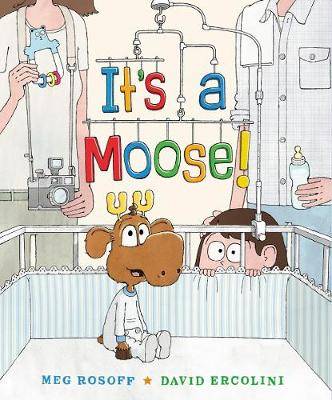 Rosoff
Meg
It's a Moose!
When he first arrives, everyone is expecting the usual kind of baby. But right away, his family notices there's something different about this one. Instead of two feet, he has four hooves. Instead of drinking milk, he eats twigs and weeds. Instead of a tiny human, they bring home a moose baby!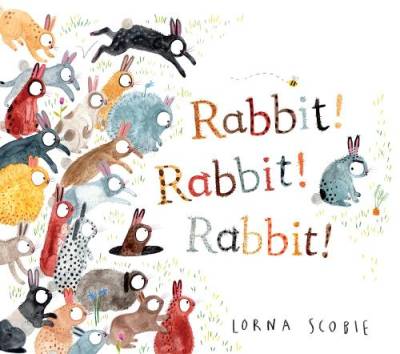 Scobie
Lorna
Rabbit! Rabbit! Rabbit!
Rabbit likes being the only child but then Rabbit's parents have some news...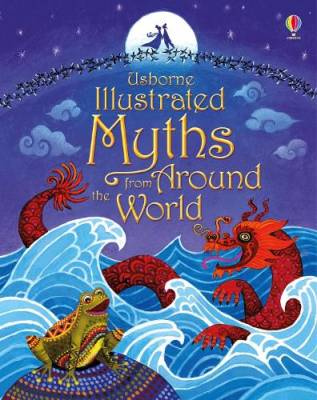 Illustrated myths from around the world
A rich collection of classic and lesser known myths from all around the world.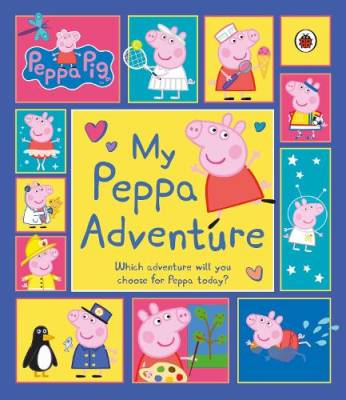 My Peppa adventure
Imagine you could choose any story for Peppa! What would she do? Who would she meet? What would she wear?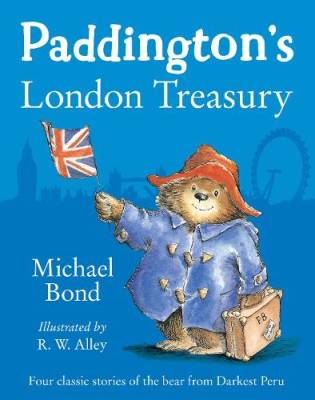 Bond
Michael
Paddington's London treasury
Paddington Bear from deepest, darkest Peru arrives in London. The Brown family meets him on Paddington Station.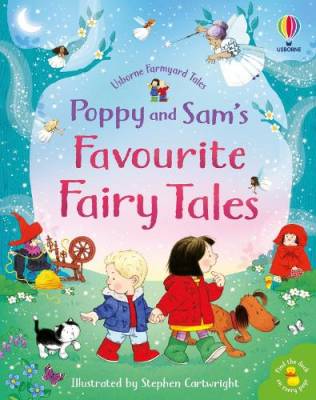 Cowan
Laura
Poppy and Sam's favourite fairy tales
Poppy and Sam love fairy tales, and in this collection you can enjoy six of their favourites: Little Red Riding Hood, Rumpelstiltskin, Cinderella, Goldilocks, Sleeping Beauty and the Three Little Pigs.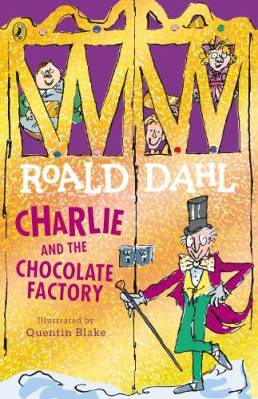 Dahl
Roald
Charlie and the chocolate factory
Mr Willy Wonka opens his gates of his amazing chocolate factory to five lucky children. Charlie needs just one Golden Ticket and the delicious treats could all be his!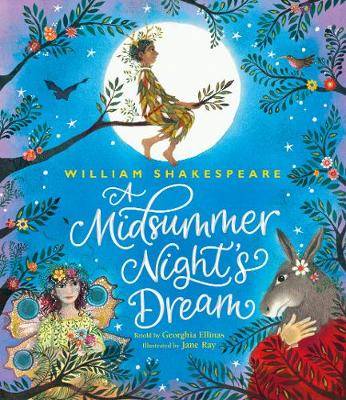 Ellinas
Georghia
A midsummer night's dream
Shakespeare's comedy about four lovers' mishaps in an enchanted forest is unforgettably re-imagined by Shakespeare's Globe as a picture book for very young readers.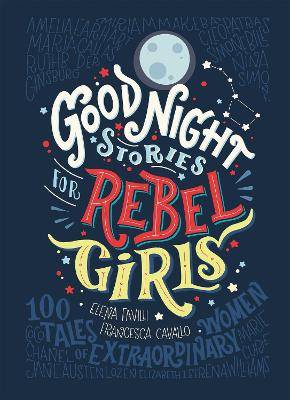 Favilli
Elena
Good night stories for rebel girls
Good Night Stories for Rebel Girls introduces us to one hundred remarkable women and their extraordinary lives.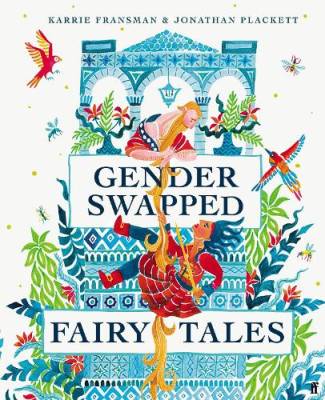 Fransman
Karrie
Gender Swapped Fairy Tales
People have been telling fairy tales to their children for hundreds of years. And for almost as long, people have been rewriting those fairy tales - to help their children imagine a world where they are the heroes.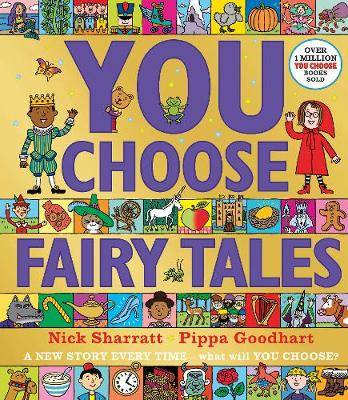 Goodhart
Pippa
You Choose Fairy Tales
Make up your very own fairy tale adventure where you choose what happens next! Which fairy tale hero would you like to be today? Where will you go on your fairy tale quest?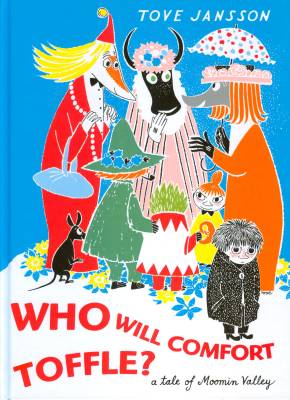 Jansson
Tove
Who will comfort Toffle?
Who Will Comfort Toffle? A tale of Moomin Valley sees Toffle driven from his home by the frightening noises of the forest.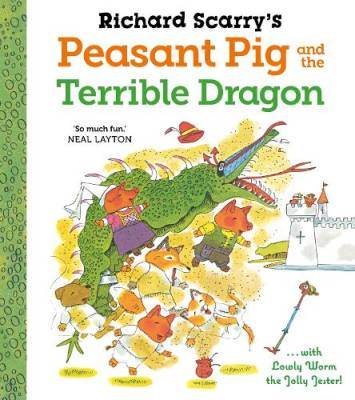 Scarry
Richard
Peasant Pig and the terrible dragon
Busylande is a very busy, happy kingdom - until a roaring dragon kidnaps Princess Lily. Who will save her? The knights do try, but everything goes wrong. Now it's all up to Peasant Pig and Lowly Worm . . . but they've not faced a challenge like this - ever!