This HelMet English Reading Diploma is for 5-6 grade students.
When you have read ten (10) books, you get a diploma. You can select books from this list or select books that are interesting to you that are not found on this list. Ask your teacher if books not on the list can be used for the Reading Diploma. You can also ask a librarian for ideas.
You can also read audiobooks and e-books.
When you have completed the Reading Diploma you can then complete a bonus diploma by reading ten (10) different books. Ask for help from your teacher and or a librarian.
Novels • Fantasy and scifi • THRILLER AND HORROR • Comics and poems • Nonfiction
Johnson
Varian
Playing the cards you're dealt
Ten-year-old Anthony Joplin has made it to double digits! Which means he's finally old enough to play in the spades tournament every Joplin Man before him seems to have won. Ant only has one thing on his mind: how he'll measure up to his father's expectations at the card table.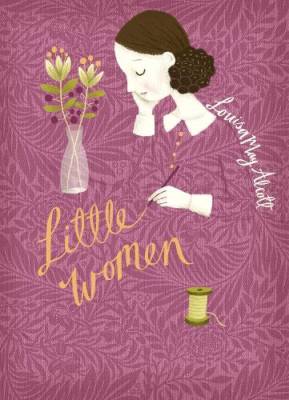 Alcott
Louisa May
Little Women
Come laugh and cry with the March family. Meg - the sweet-tempered one. Jo - the smart one. Beth - the shy one. Amy - the sassy one.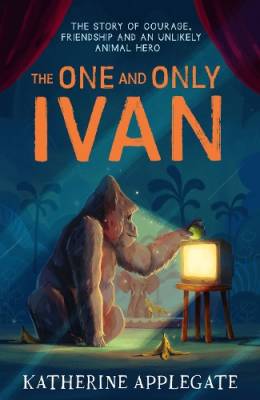 Applegate
Katherine
The One and Only Ivan
A beautifully written tale of how a mighty gorilla wins his freedom. A winning blend of humour and poignancy that will appeal to fans of Michael Morpurgo.
Bradley
Kimberly Brubaker
The war that saved my life
Ten-year-old Ada has never left her one-room apartment. Her mother is too humiliated by Ada's twisted foot to let her outside. So when her little brother Jamie is shipped out of London to escape the war, Ada doesn't waste a minute—she sneaks out to join him.
Callender
Kacen
King and the Dragonflies
In a small but turbulent Louisiana town, one boy's grief takes him beyond the bayous of his backyard, to learn that there is no right way to be yourself.
Cheng
Jack
See you in the cosmos
11-year-old Alex loves space and rockets, and attempts to launch his golden iPod into space.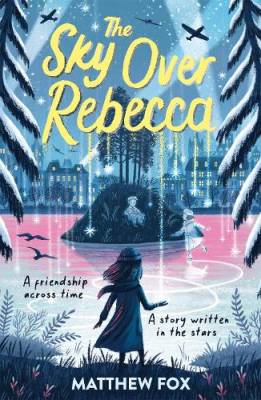 Fox
Matthew
The Sky Over Rebecca
When mysterious footprints appear in the Stockholm snow, ten-year-old Kara must discover where they've come from - and who they belong to.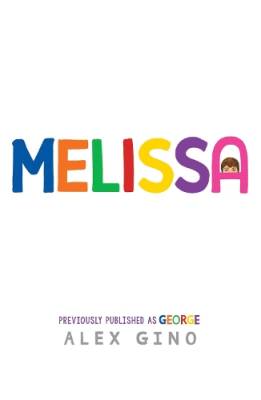 Gino
Alex
Melissa
When people look at George, they think they see a boy. But she knows she's not a boy. She knows she's a girl.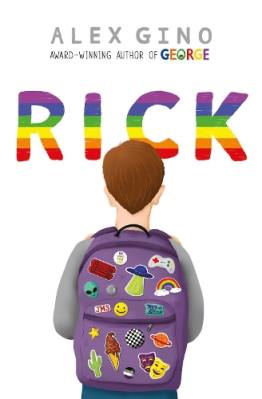 Gino
Alex
Rick
Rick's never questioned much. He's gone along with his best friend Jeff even when Jeff's acted like a bully and a jerk. Now Rick's gotten to middle school, and new doors are opening. One of them leads to the school's Rainbow Spectrum club, where kids of many genders and identities congregate.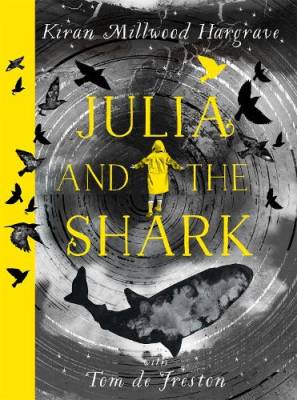 Hargrave
Kiran Millwood
Julia and the shark
Julia has followed her mum and dad to live on a remote island for the summer - her dad, for work; her mother, on a determined mission to find the elusive Greenland shark. But when her mother's obsession threatens to submerge them all, Julia finds herself on an adventure.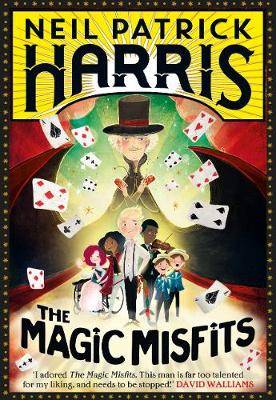 Harris
Neil Patrick
The magic misfits series
These books aren't just books. They are treasure troves of secrets and ciphers and codes and even tricks. Keep your eyes peeled and you'll discover more than just a story - you'll learn how to make your own magic!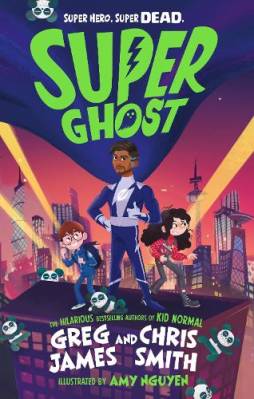 James
Greg
Super Ghost
It's just another day at the office for world-famous superhero Doctor Extraordinary as he battles his arch-nemesis Captain Chaos in yet another epic showdown.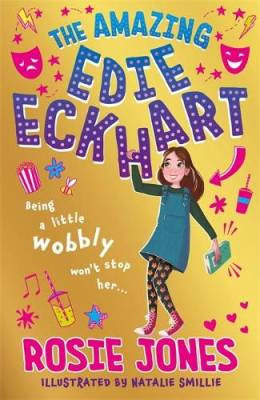 Jones
Rosie
The amazing Edie Eckhart
My name is Edie Eckhart and I'm eleven years old. I'm a little bit different. I have a disability called cerebral palsy, so I talk slowly and fall over a lot. It's never really bothered me because I've never known anything else.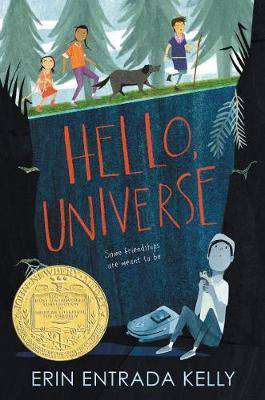 Kelly
Erin Entrada
Hello universe
In one day, four lives weave together in unexpected ways.
Kelly
Lynne
Song for a whale
12-year-old Iris has never let her deafness slow her down. A whiz at fixing electronics, she has always felt at home in the world of wires and vacuum tubes. School, on the other hand, isn't so simple.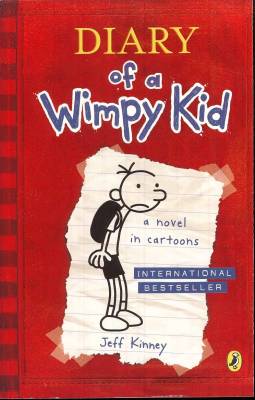 Kinney
Jeff
Diary of a wimpy kid series
Boys don't keep diaries—or do they?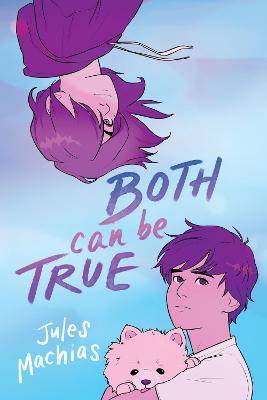 Machias
Jules
Both can be true
Sometimes Ash feels like an outcast. Some days Ash is undoubtedly girl, but other times, 100 percent guy. Daniel lacks control too—of his emotions. When Daniel's big heart leads him to rescue a dog he's relieved to find Ash willing to help. The two bond over their four-legged secret.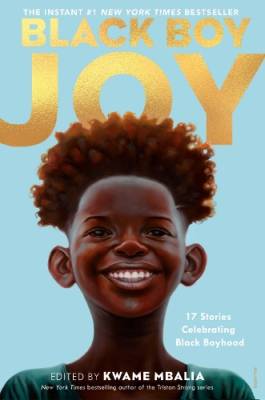 Mbalia
Kwame
Black Boy Joy
Black boy joy is… Picking out a fresh first-day-of-school outfit. Saving the universe in an epic intergalactic race. Finding your voice—and your rhymes—during tough times. Flying on your skateboard like nobody's watching.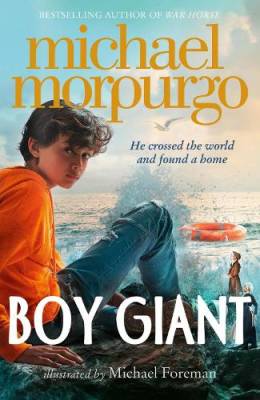 Morpurgo
Michael
Boy Giant
War has forced Omar and his mother to leave their home in Afghanistan and venture across the sea to Europe. When their boat sinks, and Omar finds himself alone, with no hope of rescue, it seems as if his story has come to an end.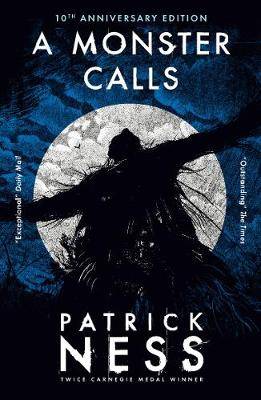 Ness
Patrick
A Monster Calls
Conor has the same dream every night, ever since his mother first fell ill, ever since she started the treatments that don't quite seem to be working. Bu tonight is different. Tonight, when he wakes, there's a visitor at his window.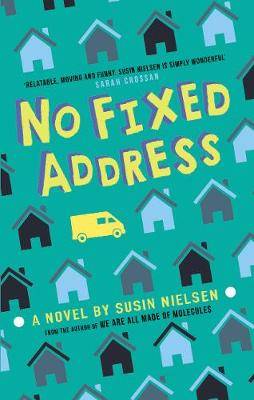 Nielsen
Susin
No Fixed Address
Felix Knutsson is nearly thirteen, lives with his mother and pet gerbil Horatio, and is brilliant at memorising facts and trivia. So far, pretty normal. But Felix and his mom Astrid have a secret: they are living in a van.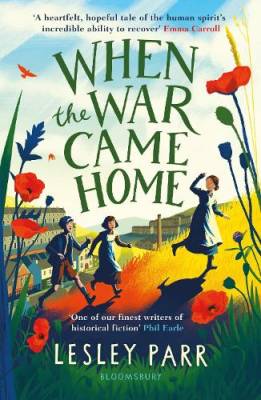 Parr
Lesley
When the war came home
The First World War has ended, but it hasn't gone away. When Natty has to move to a new village, she meets two young soldiers who are still battling the effects of war. Huw can't forget the terrible things he's seen, but Johnny doesn't even remember who he is.
Pastis
Stephan
Timmy Failure series
Timmy Failure is the founder of the 'best' detective agency in town – Total Failure Inc. He may only be 11, but he already has plans for world domination.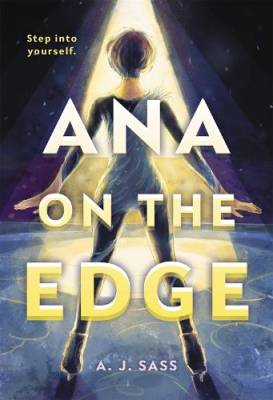 Sass
A.J.
Ana on the edge
Twelve-year-old Ana-Marie Jin, the reigning US Juvenile figure skating champion, is not a frilly dress kind of kid. So, when Ana learns that next season's program will be princess themed, doubt forms fast.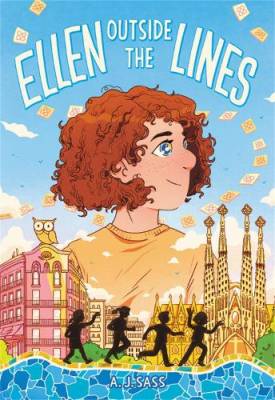 Sass
A.J.
Ellen Outside the Lines
Ellen Katz feels most comfortable when her life is well planned out and people fit neatly into her predefined categories.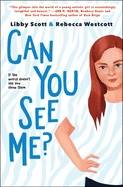 Scott
Libby
Can you see me?
Tally isn't ashamed of being autistic - even if it complicates life sometimes, it's part of who she is. But this is her first year at Kingswood Academy, and her best friend, Layla, is the only one who knows.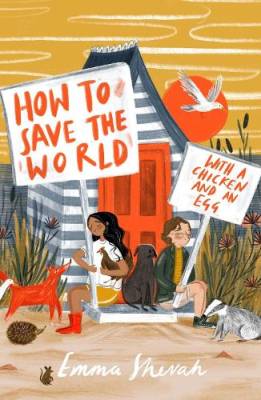 Shevah
Emma
How to save the world with a chicken and an egg
This story isn't just about birds. It's about secrets, the seaside, how seagulls can trick worms into thinking it's raining. It's about mucus, fudge and dogs needing a wide variety of sniffs. But if you want the simple version, it's about what happened here last summer.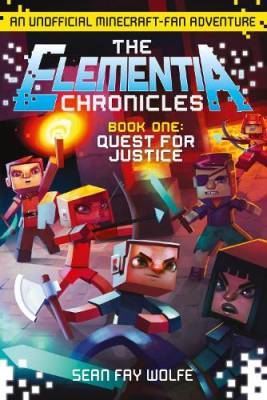 Wolfe
Sean Fay
Minecraft: The Elementia Chronicles
An exciting, unofficial Minecraft-fan adventure series inspired by the bestselling game. Dark forces are at work on the Elementia server, and when new players Stan, Kat and Charlie arrive on the scene, they quickly find themselves in peril.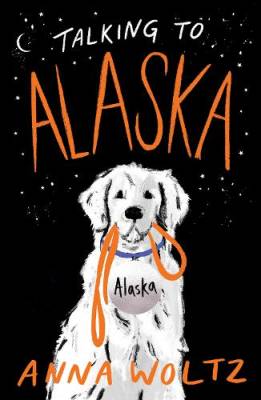 Woltz
Anna
Talking to Alaska
It only takes one day at their new school for Parker and Sven to become mortal enemies. Parker's had a terrible summer and just wants to be invisible, while Sven is desperate to make an impression and be known as anything other than "that boy with epilepsy."
Yang
Kelly
Front Desk
Mia Tang has a lot of secrets. Number 1: She lives in a motel, not a big house. Number 2: Her parents hide immigrants. Number 3: She wants to be a writer.
Rick Riordan presents series
These book series focuses on mythology in the modern age. Each title is by a different author.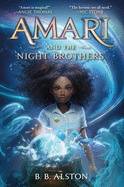 Alston
B.B.
Amari and the Night brothers
Quinton Peters was the golden boy of the Rosewood low-income housing projects, receiving full scholarship offers to two different Ivy League schools. When he mysteriously goes missing, his little sister, 13-year-old Amari Peters, can't understand why it's not a bigger deal.
Bayron
Kalynn
The Vanquishers
Boog Wilsin and her friends have grown up idolizing a group of heroic vampire hunters who wiped out the last horde of the undead decades ago. Nowadays, most people no longer take precautions against vampires but Boog's parents still follow the old rules. Then a friend goes missing.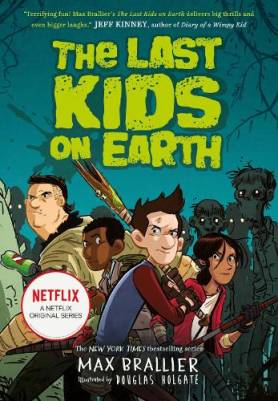 Braillier
Max
The last kids on Earth
Jack Sullivan has survived the zombie apocalypse... by hiding out in his treehouse.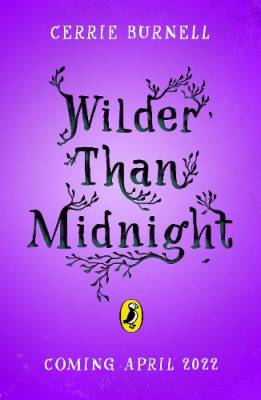 Burnell
Cerrie
Wilder than midnight
Silverthorne is a place of secrets. A forest of twisting paths and tangled thorns. A castle with locked towers and whispers of tragedy. A village trapped between terrors known and unknown. But something is stirring in the leaves...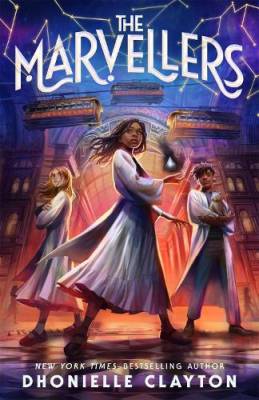 Clayton
Dhonielle
The Marvellers
Eleven-year-old Ella Durand is the first Conjuror to attend the Arcanum Training Institute, where Marvellers from all around the world come together to practice their cultural arts.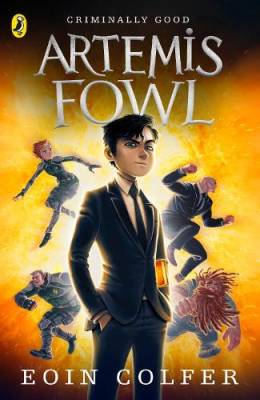 Colfer
Eoin
Artemis Fowl series
Twelve-year-old villain, Artemis Fowl, is the most ingenious criminal mastermind in history. His bold and daring plan is to hold a leprechaun to ransom. But hes taking on more than he bargained for when he kidnaps Captain Holly Short...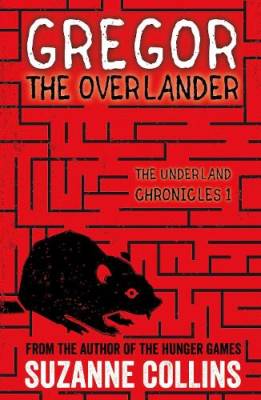 Collins
Suzanne
Gregor the Overlander
When eleven-year-old Gregor falls through a grate in the laundry room of his apartment building, he hurtles into the dark Underland, where spiders, rats and giant cockroaches coexist uneasily with humans.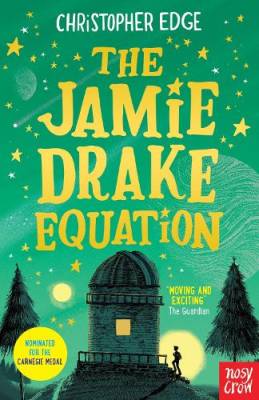 Edge
Christopher
The Jamie Drake equation
Jamie Drake's dad is an astronaut and is orbiting the Earth in the International Space Station. When his dad's mission goes wrong, can Jamie prove that he's a hero too?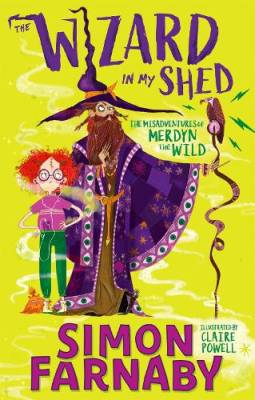 Farnaby
Simon
The Wizard in my Shed
When Rose bumps into Merdyn and discovers what he is, she quickly realises that he could be just what she needs. Rose agrees to help Merdyn navigate the confusing ways of the modern world if Merdyn gives her a spell to fix her family in return.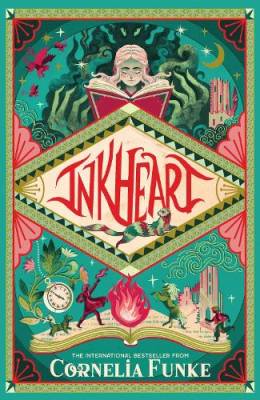 Funke
Cornelia
Inkworld Series
Timeless tales about books, about imagination, about life. Dare to read them aloud.
Hunter
Erin
Bravelands Series
Heed the call of the wild with this action-packed animal fantasy series from the #1 nationally bestselling author of Warriors. Enter the Bravelands…and discover the Erin Hunter series you've been waiting for.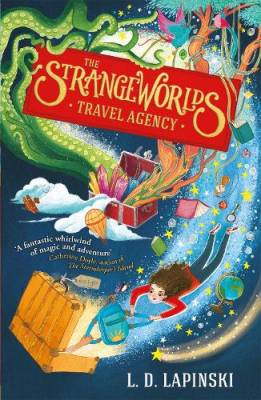 Lapinski
L.D.
The Strangeworlds Travel Agency
When 12-year-old Flick Hudson accidentally ends up in the Strangeworlds Travel Agency, she uncovers a fantastic secret: there are hundreds of other worlds just steps away from ours. All you have to do to visit them is jump into the right suitcase.
Lee
Yoon Ha
Dragon pearl series
Thirteen-year-old Min comes from a long line of fox spirits. But you'd never know it by looking at her. To keep the family safe, Min's mother insists that none of them use any fox-magic, such as Charm or shape-shifting. They must appear human at all times.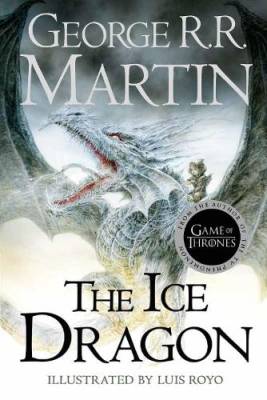 Martin
George R. R.
The ice dragon
From ancient times the ice dragon was a creature of legend and fear, for no man had ever tamed one.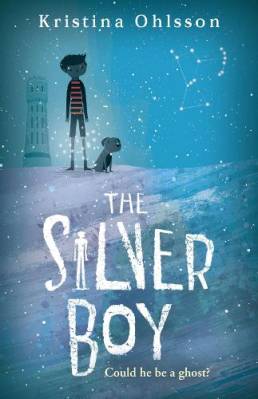 Ohlsson
Kristina
The Silver Boy
When Aladdin's parents discover food is being stolen from their restaurant, he and his friends decide to investigate…
Robertson
David A.
The Barren Grounds
Morgan and Eli, two Indigenous children forced away from their families and communities, are brought together in a foster home in Winnipeg, Manitoba. They each feel disconnected, until they find a secret place.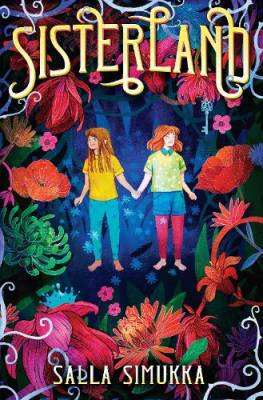 Simukka
Salla
Sisterland
Alice sees a dragonfly in the middle of winter, follows it and falls down to a magical world.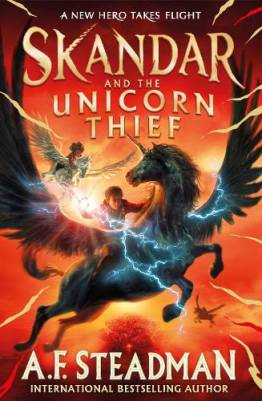 Steadman
A.F.
Skandar and the Unicorn Thief
Thirteen-year-old Skandar Smith has only ever wanted to be a unicorn rider. But just as Skandar's dream is about to come true, things start to take a more dangerous turn than he could ever have imagined.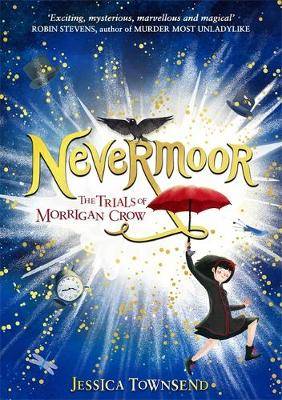 Townsend
Jessica
Nevermoor series
Enter the wundrous world of Nevermoor!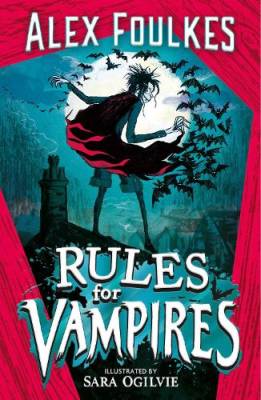 Foulkes
Alex
Rules for Vampires
Straighten your cape and sharpen your claws, being a vampire is harder than it looks!
Ireland
Justina
Ophie's ghosts
Discovering her ability to see ghosts when a cruel act ends her father's life and forces her to move in with relatives in 1920s Pittsburgh, young Ophelia forges a helpful bond with a spirit whose own life ended suddenly and unjustly.
K.S. Ansari
Rebecca
The in-between
Ever since Cooper's father left their family three years ago, Cooper has become distant from his friends and annoyed by his little sister, Jess. So when Cooper learns of an unsolved mystery his sister has discovered online, he welcomes the distraction.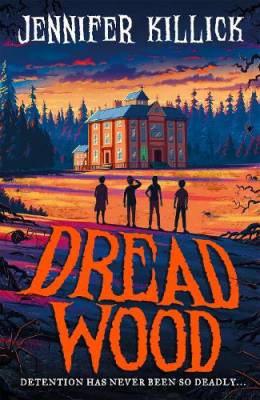 Killick
Jennifer
Dread Wood
When classmates Hallie, Angelo, Gustav and Naira are forced to come to school on a Saturday, they think things can't get much worse. But they're wrong.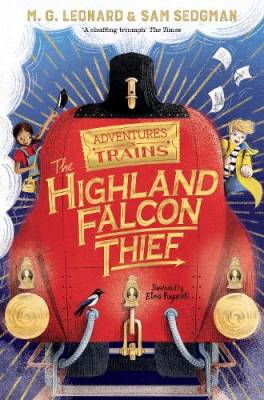 Leonard
M.G.
The Highland Falcon thief
Harrison Beck and his Uncle Nat are enjoying the final journey of the Highland Falcon, Britain's most famous steam train. But when a precious jewel goes missing, Harrison and his new friend Lenny find themselves at the centre of the investigation.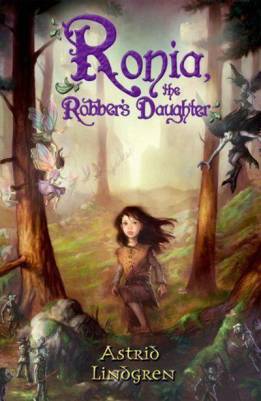 Lindgren
Astrid
Ronja the robber's daughter
Ronja, the daughter of the robber chieftain, roams the forest but she must beware the grey dwarves and wild harpies. When she befriends Birk, the son of her father's greatest enemy, it causes uproar. Ronia and Birk can no longer be friendsn unless they do something drastic.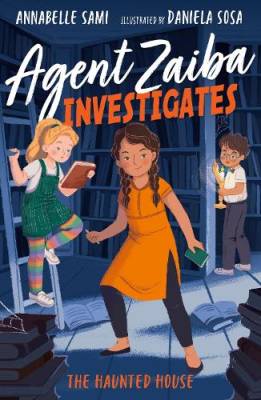 Sami
Annabelle
Agent Zaiba Investigates series
Determined to be the world's greatest detective, Zaiba is always on the lookout for a crime to solve!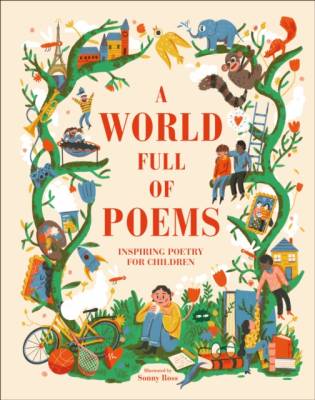 Explore poetry from a diverse selection of contemporary and historical poets, covering a broad range of topics - from personal subjects like emotions and family, to the wonders of the natural environment.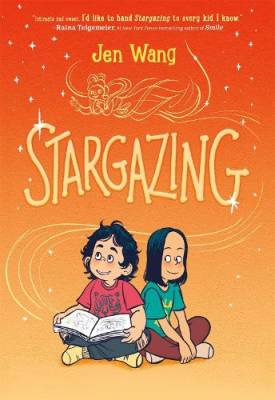 Jen Wang
Stargazing
Moon is unlike anyone Christine has ever known. These unlikely friends are soon best friends!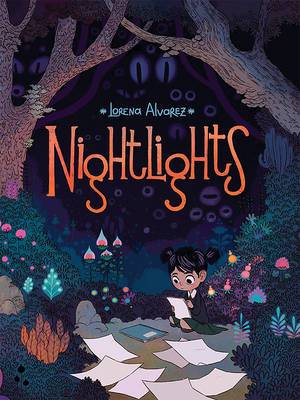 Alvarez
Lorena
Nightlights
Every night, tiny stars appear out of the darkness in little Sandy's bedroom. She catches them and creates wonderful creatures to play with until she falls asleep...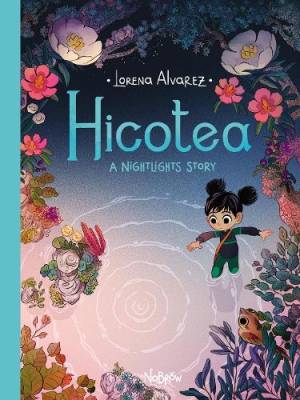 Alvarez
Lorena
Hicotea
On her school field trip, Sandy discovers a beautiful turtle shell that transports her to another dimension.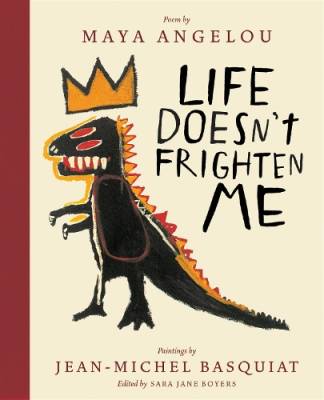 Angelou
Maya
Life doesn't frighten me
Life doesn't frighten me at all!
Craft
Jerry
New kid
Seventh grader Jordan Banks loves nothing more than drawing cartoons about his life. But instead of sending him to the art school of his dreams, his parents enroll him in a prestigious private school known for its academics.
Craft
Jerry
Class act
A companion book to New Kid! This time, it's Jordan's friend Drew who takes center stage in another laugh-out-loud funny, powerful, and important story about being one of the few kids of color in a prestigious private school.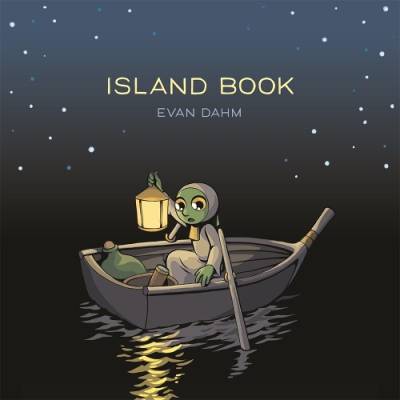 Dahm
Evan
Island book
Sola embarks on a journey to find the mysterious Monster.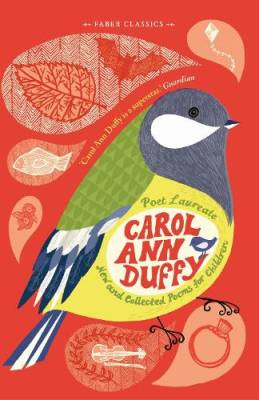 Duffy
Carol Ann
New and collected poems for children
Among the enchanting voices to be heard are those of the Loch Ness Monster's husband, the oldest girl in the world and a herd of cows on a shopping trip to Manchester.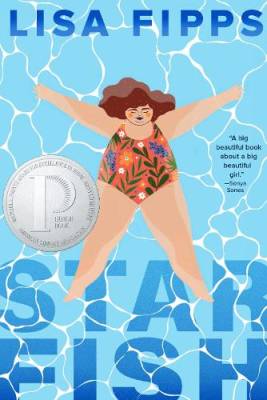 Fipps
Lisa
Starfish
Ever since Ellie wore a whale swimsuit and made a big splash at her fifth birthday party, she's been bullied about her weight. In the water, she can stretch herself out like a starfish and take up all the room she wants.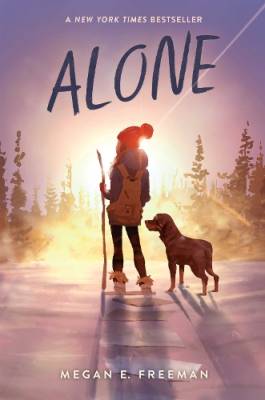 Freeman
Megan E.
Alone
When twelve-year-old Maddie hatches a scheme for a secret sleepover with her two best friends, she ends up waking up to a nightmare. She's alone - left behind in a town that has been mysteriously evacuated and abandoned.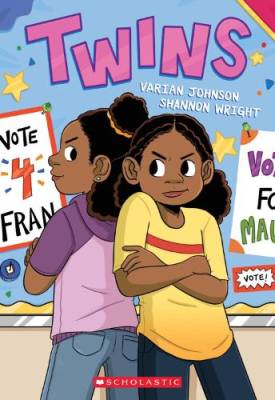 Johnson
Varian
Twins
Maureen and Francine Carter are twins and best friends. But just before the girls start sixth grade, Maureen and Francine are growing apart and there's nothing Maureen can do to stop it. Are sisters really forever? Or will middle school change things for good?
LaMotte
Lily
Measuring Up
Twelve-year-old Cici has just moved from Taiwan to Seattle, and the only thing she wants more than to fit in at her new school is to celebrate her grandmother's seventieth birthday together.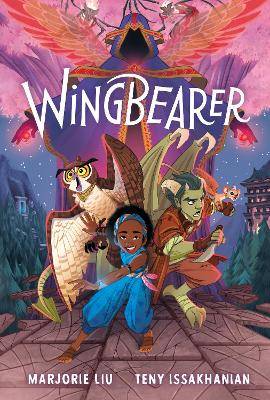 Liu
Marjorie
Wingbearer
Zuli is extraordinary—she just doesn't realize it yet. Raised by mystical bird spirits in the branches of the Great Tree, she's never ventured beyond this safe haven. She's never had to. Until now.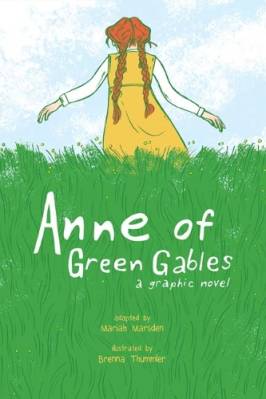 Marsden
Mariah
Anne of Green Gables: A Graphic Novel
With flame-red hair and an unstoppable imagination, 11-year-old Anne Shirley takes Green Gables by storm.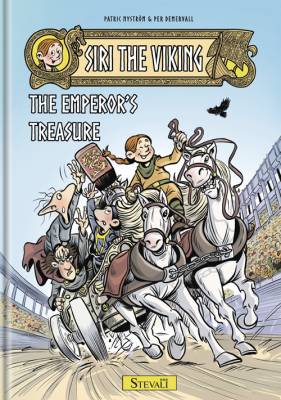 Nyström
Patric
Siri the Viking series
Siri the Viking is the perfect book for kids who want to learn more about Vikings. The comic combines adventure and history in a humorous story with colorful characters and fascinating settings.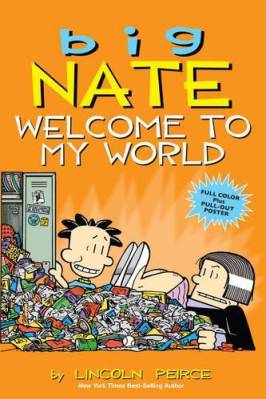 Peirce
Lincoln
Big Nate series
Aspiring cartoonist Nate Wright is eleven years old, four-and-a-half feet tall, and the all-time record holder for detentions in school history.
Rosen
Michael
On the move
A personal and uniquely affecting collection of poems about migration and displacement.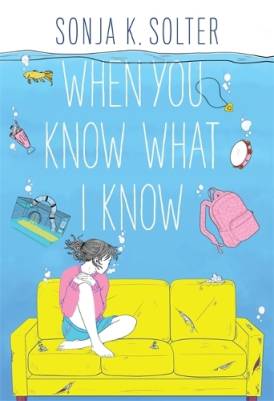 Solter
Sonja K.
When you know what I know
One day after school, on the couch in the basement, Tori's uncle did something bad. Afterward, Tori tells her mom. Even though telling was a brave thing to do, her mom still doesn't believe her at first. Her grandma still takes his side.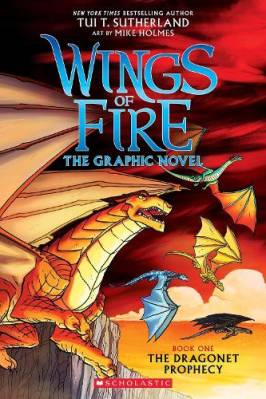 Sutherland
Tui T.
Wings of Fire
Clay is one of the dragonets chosen to fulfill a prophecy and end the war between the dragon tribes.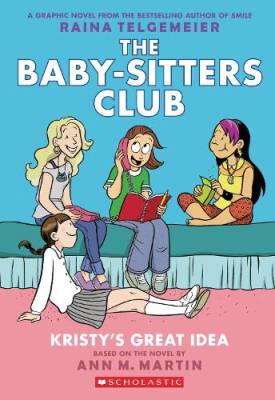 Telgemeier
Raina
The Baby-Sitters Club Series
Kristy, Mary Anne, Claudia, and Stacey are best friends and founding members of The Baby-sitters Club. Whatever comes up - cranky toddlers, huge dogs, scary neighbors, prank calls - you can count on them to save the day.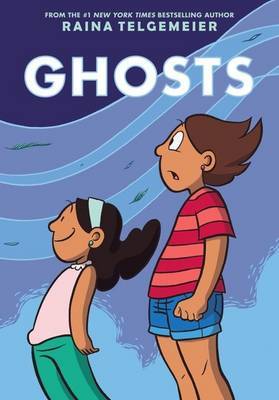 Telgemeier
Raina
Ghosts
A story about family, friendship and hope. Catrina and her family are moving to the coast of Northern California because her little sister, Maya, is sick. As the girls explore their new home, a neighbor lets them in on a secret.
Woodson
Jacqueline
Before the ever after
For as long as ZJ can remember, his dad has been everyone's hero. But lately life at ZJ's house is anything but charming.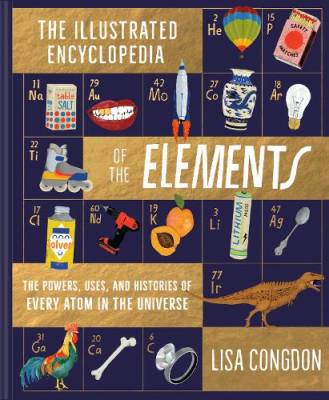 This artful survey of the elements combines science, history, trivia, humor, and endless fascination for science enthusiasts of every age.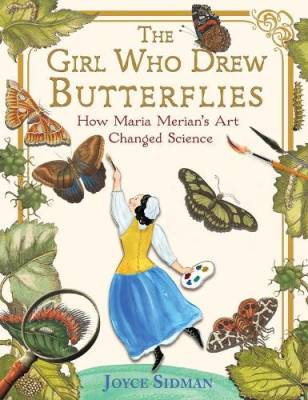 Girl who drew butterflies
Bugs, of all kinds, were considered to be "born of mud" and to be "beasts of the devil." Why would anyone, let alone a girl, want to study and observe them?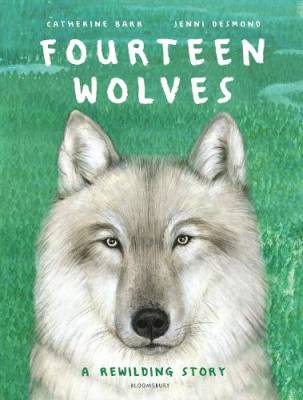 Barr
Catherine
Fourteen wolves
In fairy tales, the wolf's cry makes people shudder. They've been hunted, captured. But the wolf carries a wild magic - a magic that once restored a barren land.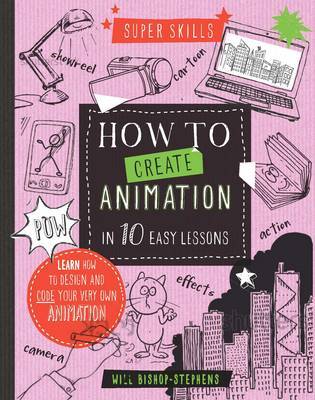 Bishop-Stephens
William
How to create animation in 10 easy lessons
Do you want to know how to make your own animations? If you do, this book is for you!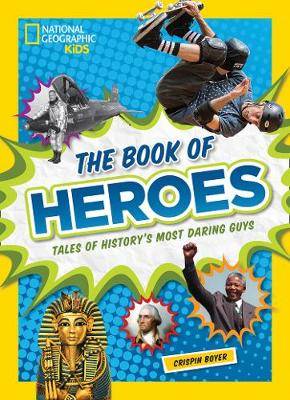 Boyer
Crispin
The book of heroes
Discover superheroes, rebels, world leaders and sport legends true stories.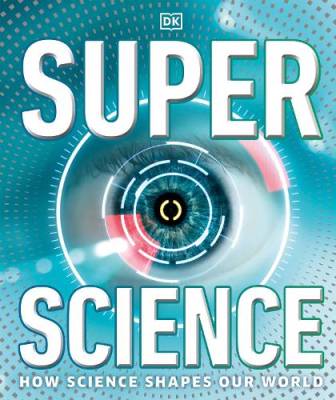 Challoner
Jack
Super science
Put your safety goggles on and enter the fascinating world of science with this visually stunning encyclopedia.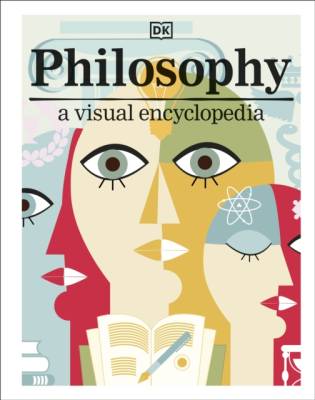 Fletcher
Robert
Philosophy : a visual encyclopedia
Is your mind a part of your body? What are space and time? Could a machine ever think? Investigate compelling questions that examine the world and our place in it.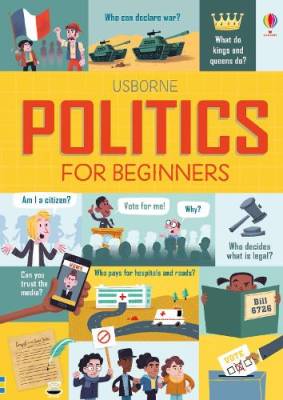 Frith
Alex
Politics for Beginners
What is an election? Who gets to be Prime Minister or President? What does immigration mean?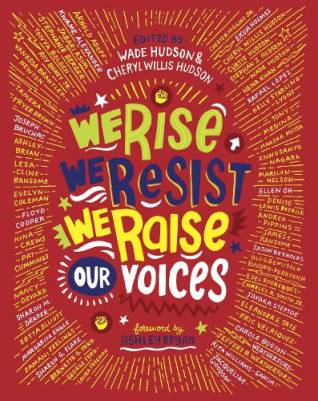 Hudson
Wade and Cheryl
We rise, we resist, we raise our voices
Fifty of the foremost diverse children's authors and illustrators--including Jason Reynolds, Jacqueline Woodson, and Kwame Alexander--share answers to the question, "In this divisive world, what shall we tell our children?"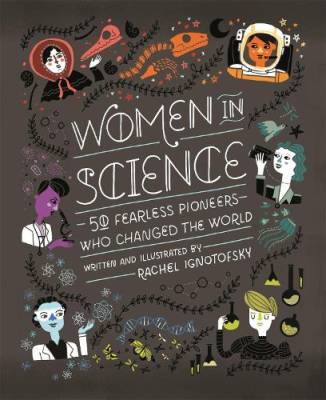 Ignotofsky
Rachel
Women in science
There have been women that haven't cared of the opposition. They have done science and changed the world.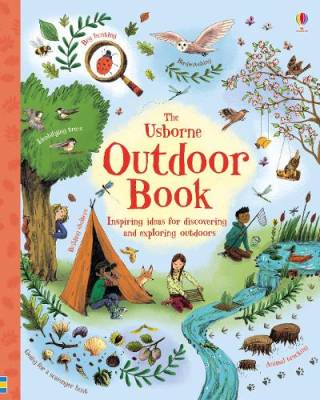 James
Alice
The Usborne outdoor book
Find out what you can do outdoors! It's not just walking around...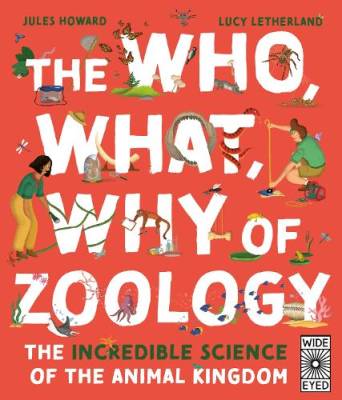 Jules
Howard
The who, what, why of zoology : the incredible science of the animal kingdom
What's your favourite animal fact? Have you ever wondered who discovered it in the first place? Chances are, it was a zoologist! Join the scientists uncovering the secrets of the animal kingdom in this funny, fact-packed introduction to zoology.
Lewis
Leigh
irate queens : dauntless women who dared to rule the high seas
Move over Blackbeard and Captain Kidd! Did you know that the most powerful pirate who ever lived was a woman? Read all about her and more formidable females in this edgy, one-of-a-kind collection that combines poetry, fascinating facts, and pictures.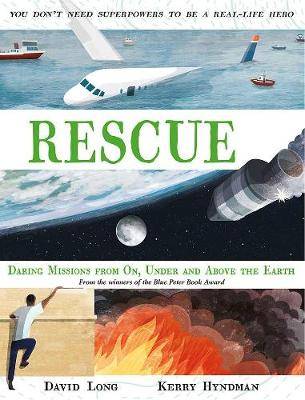 Long
David
Rescue
How far would you go to save a life?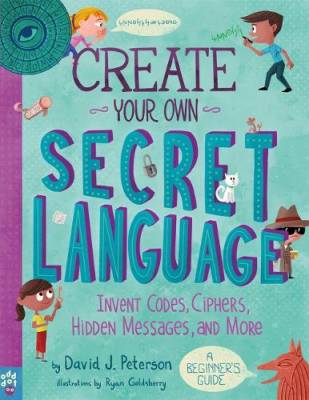 Peterson
David J.
Create your own secret language
Protect your diary from snooping siblings. Share your secrets with a BFF. Guard your texts from unwanted eyes. Create the lingua franca for your own fantastical secret world!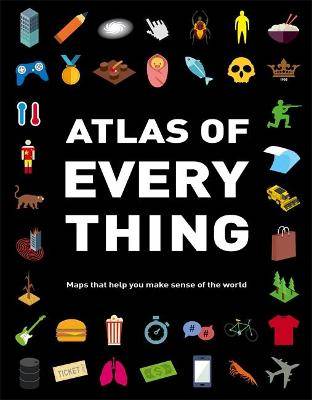 Richards
Jon
Atlas of everything
50 maps of the world to show you for example how many films a produced everywhere in the world.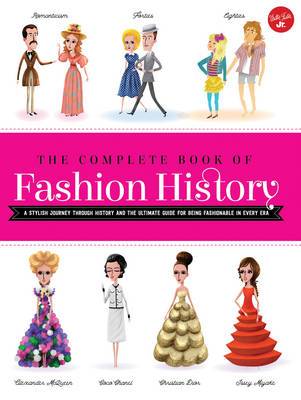 Sedlackova
Jana
The complete book of fashion history
Travel through time and learn about the most popular fashion trends in history, from the animal furs of prehistory to the golden crowns of ancient Egypt.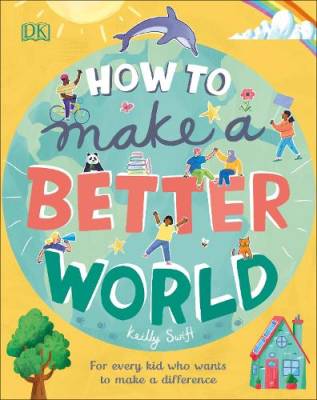 Swift
Keilly
How to Make a Better World
If you are a kid with big dreams and a passion for what is right, you're a world-changer in the making. There's a lot that can be changed by just one person, if you know what to do.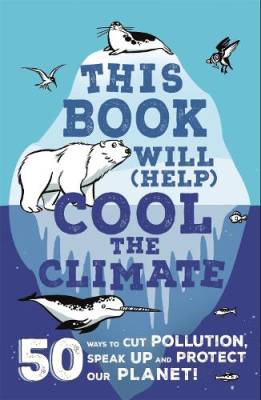 Thomas
Isabel
This book will (help) cool the climate
50 ways to cut pollution, speak up, and protect our planet!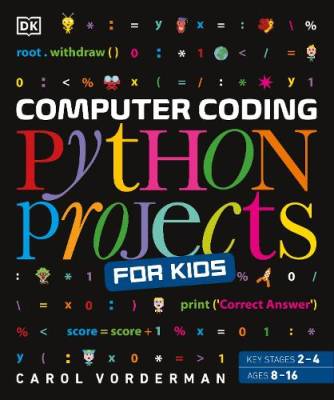 Vordeman
Carol
Computer Coding Python Projects for Kids
All you need to master Python - one of the world's most popular computer programming languages. Python is easier than other professional coding languages yet no less powerful.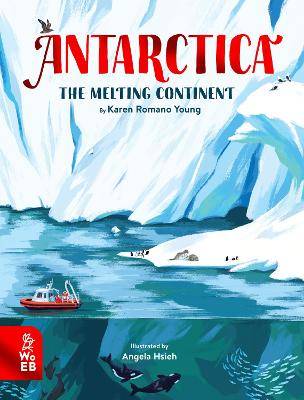 Young
Karen Romano
Antarctica : the melting continent
Antarctica – vast, cold and mysterious. This frozen continent is full of incredible stories. Here you can discover incredible wildlife, awe-inspiring landscapes and adventurous scientists and explorers.