This HelMet English Reading Diploma is for 7-9 grade students.
When you have read ten (10) books, you get a diploma. You can select books from this list or select books that are interesting to you that are not found on this list. Ask your teacher if books not on the list can be used for the Reading Diploma. You can also ask a librarian for ideas.
You can also read audiobooks and e-books.
When you have completed the Reading Diploma you can then complete a bonus diploma by reading ten (10) different books. Ask for help from your teacher and or a librarian.
Once upon a time... – Poems and fairy tales • Otherworldly Stories – Science fiction & fantasy • Life's ups and downs – Contemporary reading • Sometimes life is hard – survival stories • Nonfiction • Life is quite comical – Comics, manga, and graphic novels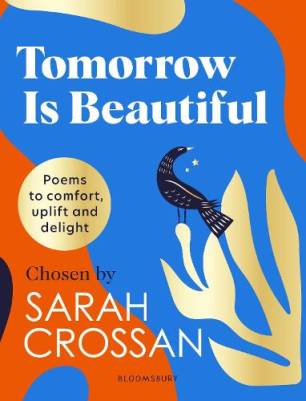 This poetry anthology provides poems to comfort, uplift, and delight.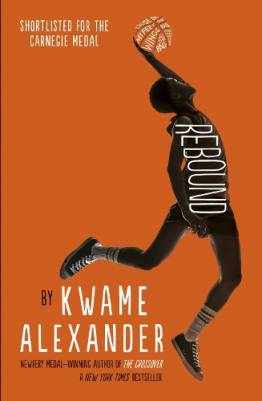 Alexander
Kwame
Rebound
A book about basketball, family, and staying true to yourself.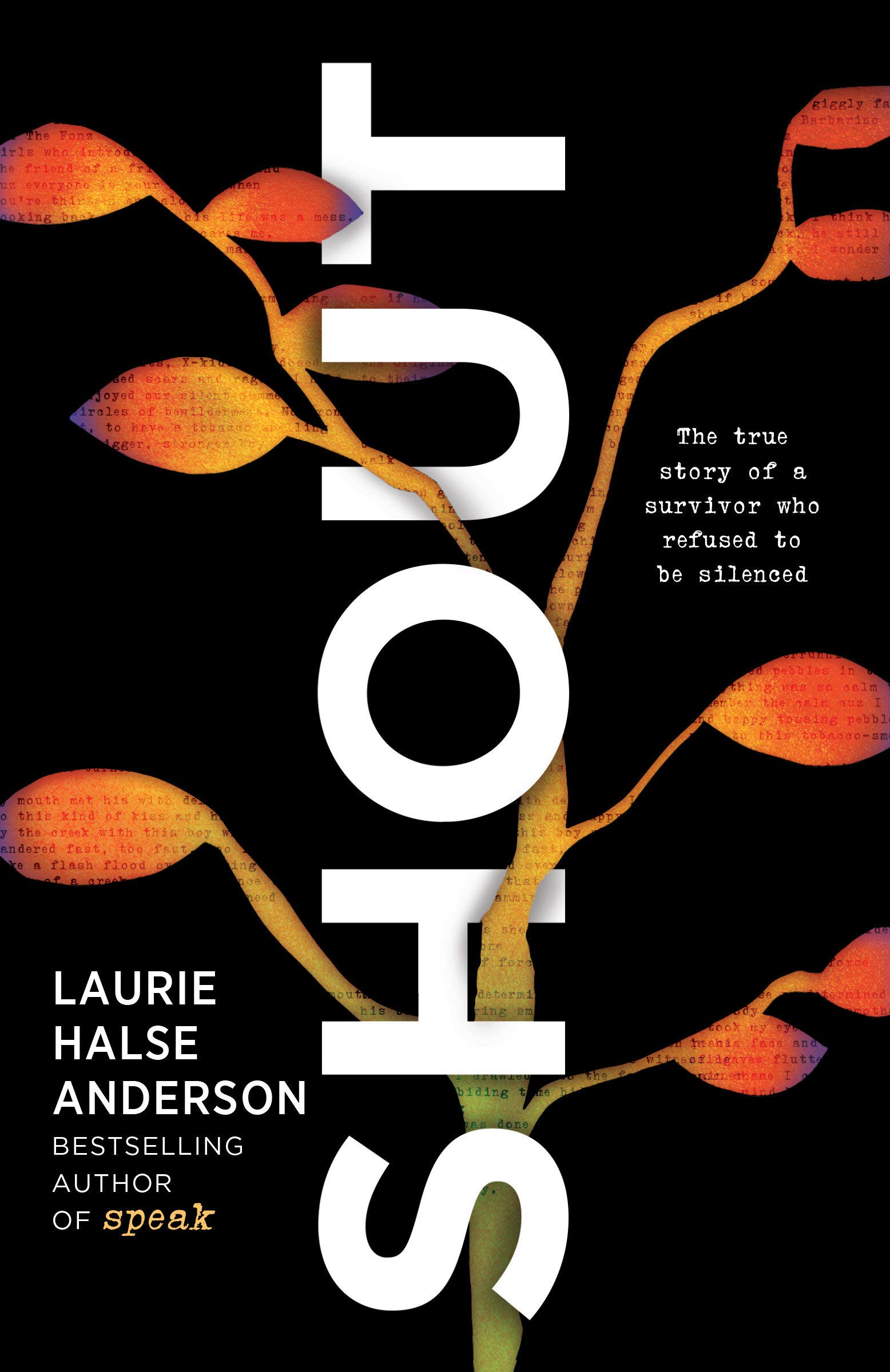 Anderson
Laurie Halse
Shout : a poetry memoir
"This book is filled with the accidents, serendipities, bloodlines, tidal waves, sunrises, disasters, passport stamps, criminals, cafeterias, nightmares, fever dreams, readers, portents, and whispers that have shaped me so far."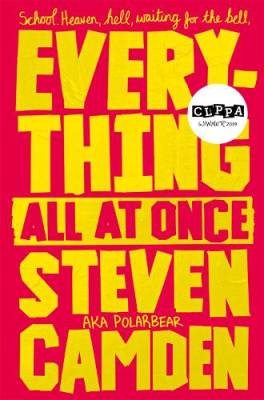 Camden
Steven
Everything All at Once
An achingly beautiful collection of poems about one week in a secondary school where everything happens all at once.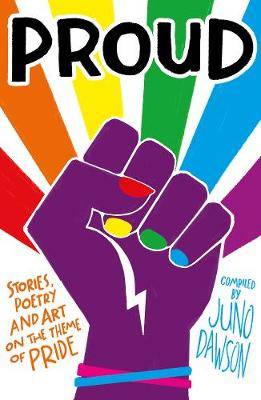 Dawson
Juno
Proud
Stories, poetry, and art on the theme of pride.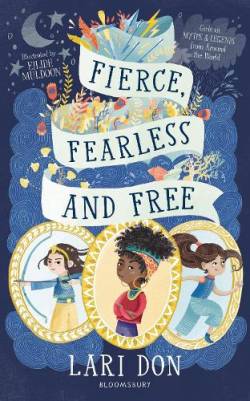 Don
Lari
Fierce, fearless and free
Who needs a handsome prince? Not these girls!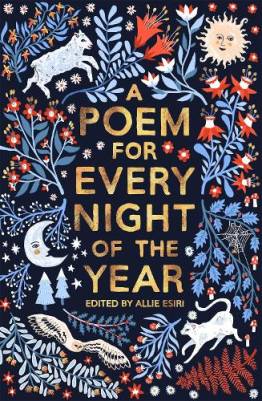 Esiri
Allie
A Poem for Every Night of the Year
A Poem For Every Night of the Year is a magnificent collection of 366 poems compiled by Allie Esiri, one to share for every night of the year. The poems - together with introductory paragraphs - have a link to the date on which they appear.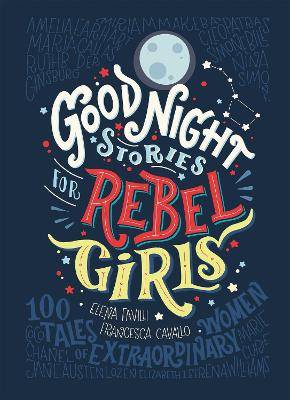 Favilli
Elena
Good Night Stories for Rebel Girls
100 true stories of ladies who have changes history in one way or another. Get to know the other side of humanity's advancements in science and culture. Despite the name, this book is suitable for boys as well.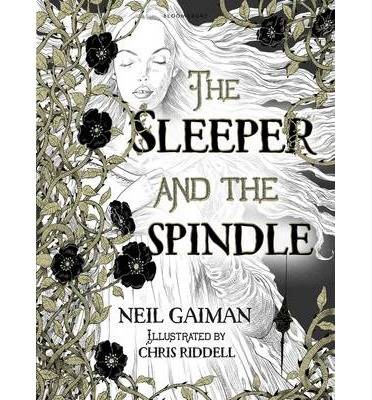 Gaiman
Neil
The sleeper and the spindle
A beautiful retelling of Sleeping Beauty.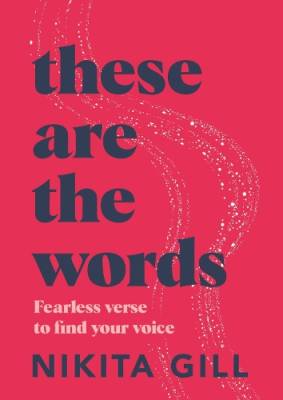 Gill
Nikita
These Are the Words
This is an empowering, feminist and beautifully illustrated poetry collection exploring all the things Nikita wished someone had told her when she was younger. Discover your power. Find the words.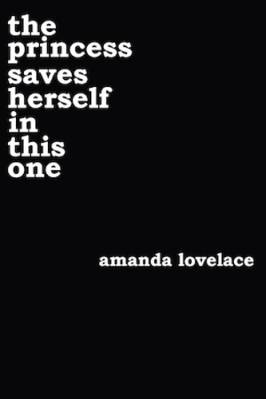 Lovelace
Amanda
The princess saves herself in this one
The story of a princess turned damsel turned queen.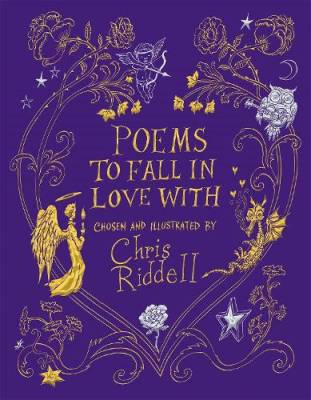 Riddell
Chris
Poems to fall in love with OR Poems to save the world with
You may choose between one of these two collections.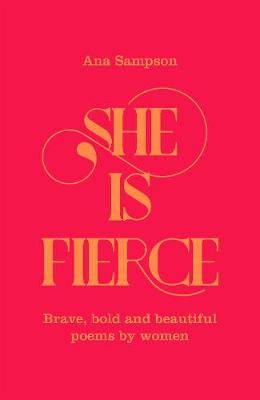 Sampson
Ana
She is fierce
Brave, bold and beautiful poems written by women.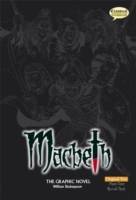 Shakespeare
William
Macbeth the graphic novel
Witchcraft, superstition, murder - it's all here!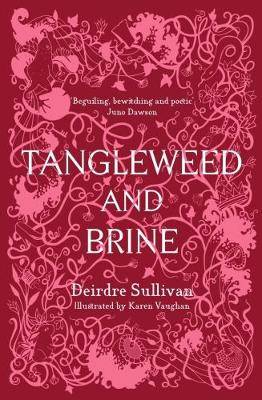 Sullivan
Deirdre
Tangleweed and Brine
A collection of retellings of traditional fairy tales from Cinderella to Beauty and the Beast.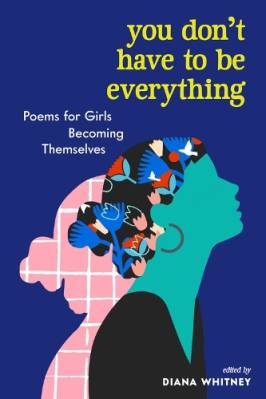 Whitney
Diana
You don't have to be everything
These unintimidating poems offer girls a message of self-acceptance and strength, giving them permission to let go of shame and perfectionism,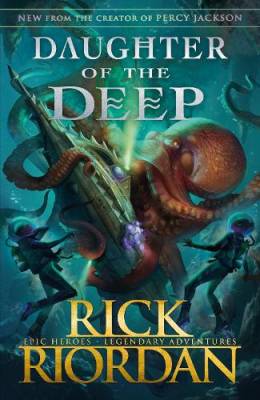 Rick Riordan
Daughter of the deep
A thrilling underwater adventure in the spirit of Jules Verne.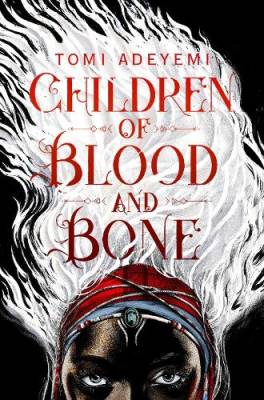 Adeyemi
Tomi
Children of Blood and Bone
They killed my mother. They took our magic. They tried to bury us. NOW WE RISE.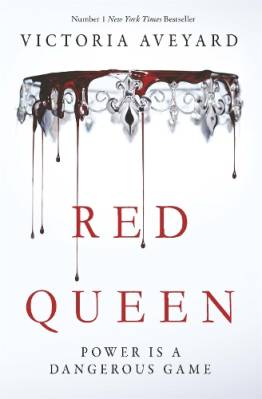 Aveyard
Victoria
Red queen
The Reds are commoners, ruled by the elite of Silvers, who possess supernatural powers. Mare Barrow is a young Red girl who ends up working in a Silver palace. But there's more to Mare than meets the eye...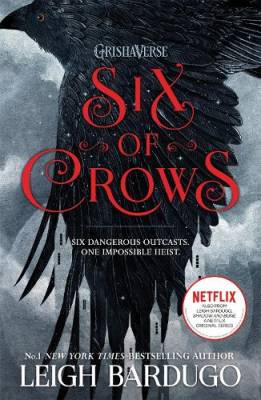 Bardugo
Leigh
Six of crows
Kaz Brekker is offered a chance at a deadly heist that could make him rich beyond his wildest dreams - but he can't pull it off alone: he must assemble a crew.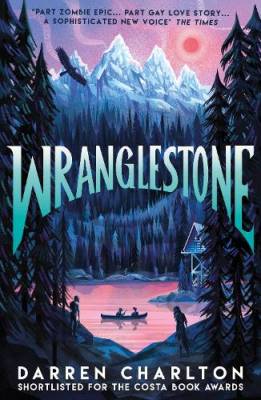 Charlton
Darren
Wranglestone
When Peter puts the lake-bound sanctuary of Wranglestone in danger by allowing a stranger to come ashore, he's forced to leave and help rancher Cooper herd the dead from their shores. But as love blossoms, a dark discovery reveals the sanctuary's secret past.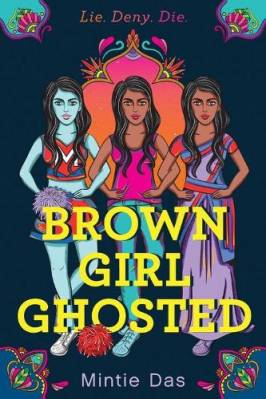 Das
Mintie
Brown girl ghosted
Violet Choudry is one of the few brown students in a small Illinois town – and she also happens to see ghosts.
Deonn
Tracy
Legendborn
After her mother dies in an accident, sixteen-year-old Bree Matthews wants nothing to do with her family memories or childhood home.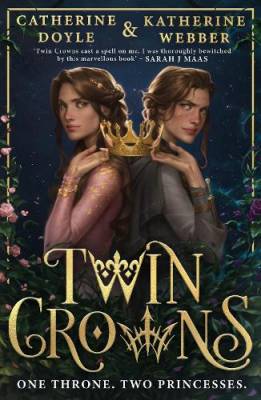 Doyle
Catherine
Twin Crowns
Two sisters. One crown.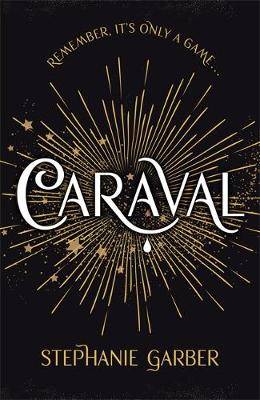 Garber
Stephanie
Caraval
Welcome to Caraval, where nothing is quite what it seems...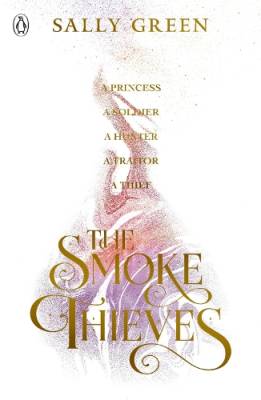 Green
Sally
The smoke thieves
A princess, a traitor, a soldier, a hunter and a thief. Follow the journey of five teenagers with the fate of the world in their hands.
Ireland
Justina
Dread nation
An alternate history set in the 19th century U.S.A. The Civil War ends when zombies emerge from their graves. The enslaved are freed, but Black and Indigenous children are trained to fight the undead and protect the nation.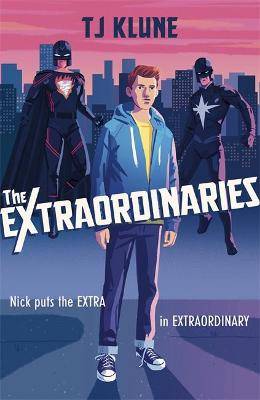 Klune
TJ
The Extraordinaries
In Nova City, there are extraordinary people, capable of feats that defy the imagination. Shadow Star protects the city and manipulates darkness. And then there's Nick who . . . well, being the most popular fanfiction writer in the Extraordinaries fandom is a superpower, right? Instead of fighting crime, Nick contends with a new year at school, a father who doesn't trust him, and a best friend named Seth, who may or may not be the love of Nick's short, uneventful life. It should be enough. But after a chance encounter with Shadow Star, Nova City's mightiest hero (and Nick's biggest crush), Nick sets out to make himself extraordinary. And he'll do it with or without Seth's reluctant help . . .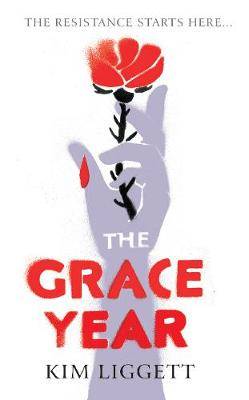 Liggett
Kim
The grace year
No one speaks about the grace year. It's forbidden.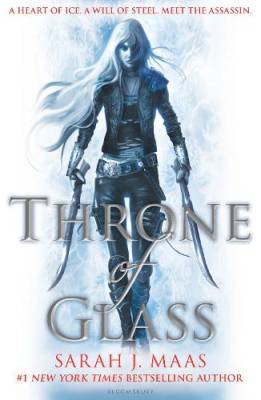 Maas
Sarah J.
Throne of glass series
Meet Celaena Sardothien. Beautiful. Deadly. Destined for greatness.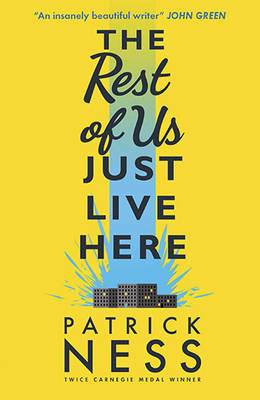 Ness
Patrick
The rest of us just live here
Mikey is just an ordinary guy that isn't supposed ti fight zombies or whatever the heck this new this new thing is, with the blue lights and the death?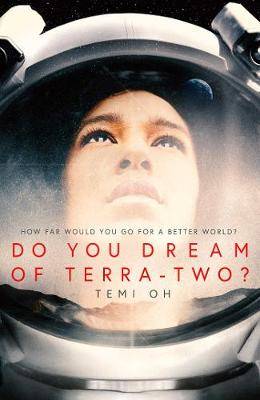 Oh
Temi
Do You Dream of Terra-Two?
A century ago, scientists theorised that a habitable planet existed in a nearby solar system. Today, ten astronauts will leave a dying Earth to find it.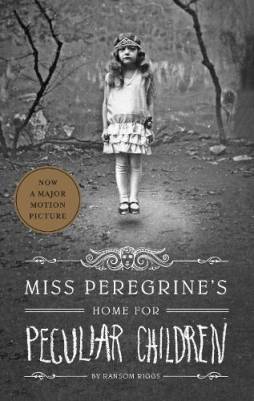 Riggs
Ransom
Miss Peregrine's Home For Peculiar Children Series
A mysterious island. An abandoned orphanage. A strange collection of very curious photographs.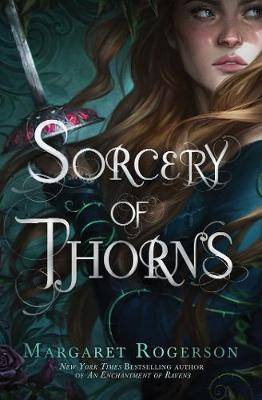 Rogerson
Margaret
Sorcery of thorns
Elisabeth has been raised in one of Austermeer's Great Libraries, surrounded by magical books. When a dangerous book is released from the library, Elisabeth needs to seek alliance with a young sorcerer Nathaniel Thorne.
Rowell
Rainbow
Carry on
Life is not easy for the most powerful magician in history.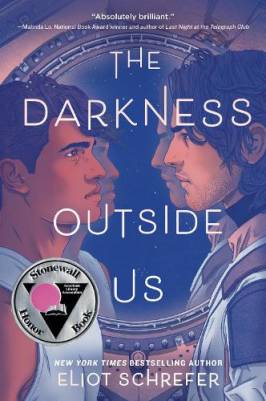 Schefer
Eliot
The darkness outside us
Two boys, alone in space.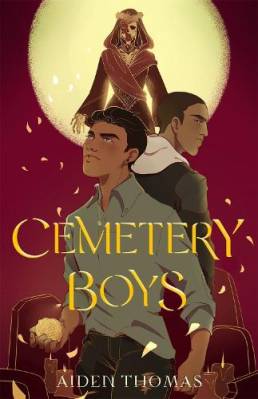 Thomas
Aiden
Cemetery Boys
Yadriel has summoned a ghost, and now he can't get rid of him.When his traditional Latinx family has problems accepting his true gender, Yadriel becomes determined to prove himself a real brujo.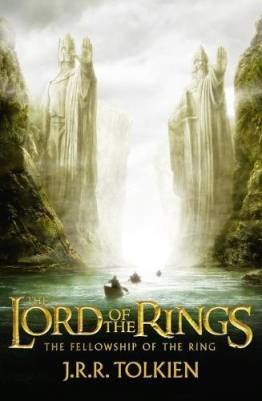 Tolkien
J.R.R.
THe Fellowship of the Ring
The Fellowship of the Ring is the first part of the epic adventure The Lord of the Rings. Frodo Baggins finds himself faced with an immense task, as his elderly cousin Bilbo entrusts the Ring to his care.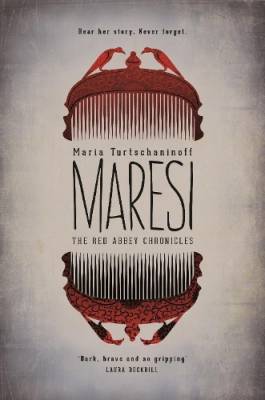 Turtschaninoff
Maria
Maresi
Maresi lives in the Red Abbey on an island inhabited solely by women. But there are forces that wish to destroy their utopia.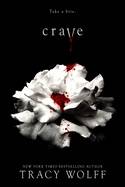 Wolff
Tracy
Crave
When both her parents die, Grace has to enter a boarding school. But the moment she sets her foot inside the school, Grace realizes there's nothing normal about Katmere Academy.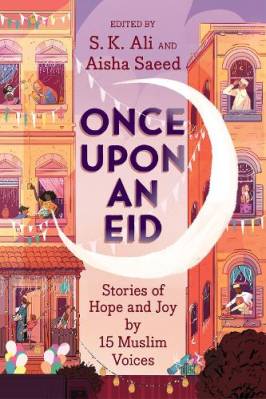 Once Upon an Eid
A collection of short stories that showcases the most brilliant Muslim voices writing today, all about the most joyful holiday of the year: Eid!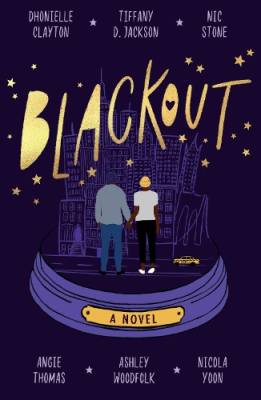 Blackout
A collection of stories by six Black YA writers. When a heatwave plunges New York City into darkness, sparks fly for thirteen teenagers caught up in the blackout.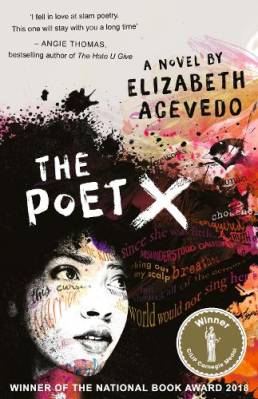 Acevedo
Elizabeth
The Poet X
Xiomara has always kept her words to herself. When it comes to standing her ground in her Harlem neighbourhood, she lets her fists and her fierceness do the talking.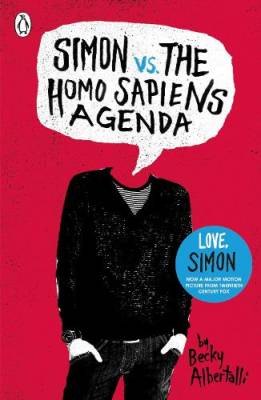 Albertalli
Becky
Simon vs. the homo sapiens agenda
Simon is sixteen and trying to work out his sexual identity. When one of his emails gets into the wrong hands, things get complicated.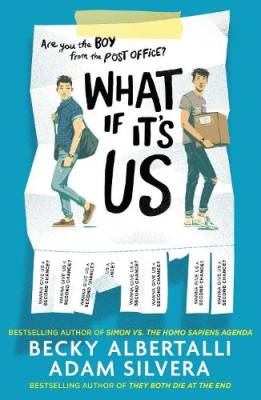 Albertalli
Becky
What if it's us
Meet Ben and Arthur. Ben is a battered dreamer who's shipping his ex-boyfriend's things back to him. Arthur is new to New York and struggling to fit in.
Barnes
Jennifer Lynn
The inheritance games
Avery's life changes when she inherits an eccentric billionaire.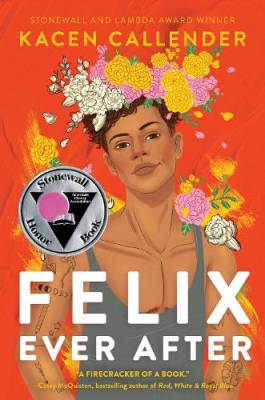 Callender
Kacen
Felix Ever After
Felix Love has never been in love--and, yes, he's painfully aware of the irony. He desperately wants to know what it's like and why it seems so easy for everyone but him to find someone.
Crossan
Sarah
One
Grace and Tippi are conjoined twins. When they have to quit homeschooling and move to a real school, their lives will change for good.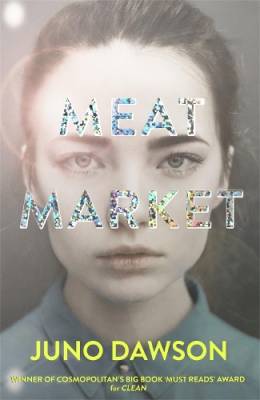 Dawson
Juno
Meat Market
Jana is an ordinary girl from a south London estate, lifted to unimaginable heights. But the further you rise, the more devastating your fall.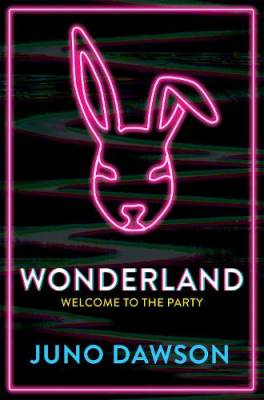 Dawson
Juno
Wonderland
When Alice's troubled friend Bunny goes missing, she becomes obsessed with finding her. She discovers a mysterious invitation to 'Wonderland': the party to end all parties - three days of hedonistic excess to which only the elite are welcome. Will she find Bunny there? Or is this really a case of finding herself?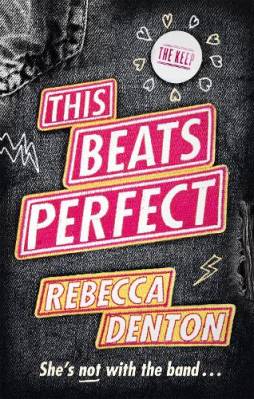 Denton
Rebecca
This beats perfect
YA Even though Amelie has impeccable taste in music, she somehow finds herself backstage at the Keep's only UK gig. She expects to hate being there with the boyband, but she feels a grudging respect…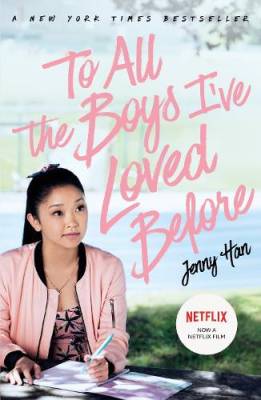 Han
Jenny
To all the boys I've loved before
Lara Jean keeps her love letters in a hatbox her mother gave her. One day, her secret letters are mailed, and Lara's love life gets all over the place!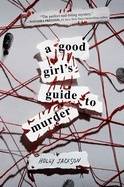 Jackson
Holly
A good girl's guide to murder
Five years ago, schoolgirl Andie Bell was murdered by Sal Singh. The police know he did it. Everyone in town knows he did it. But having grown up in the same small town that was consumed by the crime, Pippa Fitz-Amobi isn't so sure.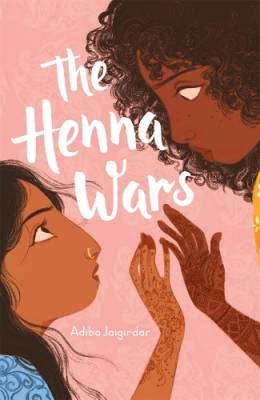 Jaigirdar
Adiba
The Henna Wars
Nishat and Flávia are rivals at school, but Nishat can't help the secret crush burning in her heart - even though her parents disapprove of the fact she likes girls. Can she possibly find her happy ever after?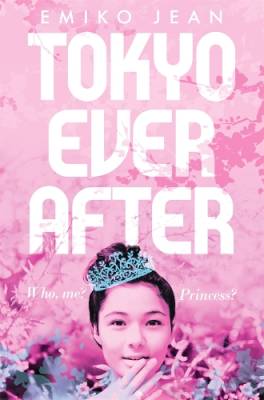 Jean
Emiko
Tokyo ever after
Izumi is just another Japanese-American teenage girl... until she discovers that her father is the crown prince of Japan!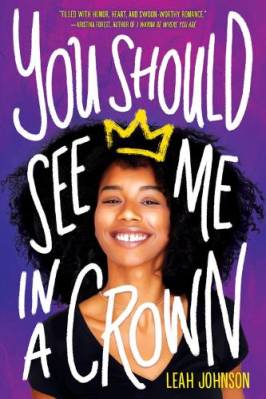 Johnson
Leah
You should see me in a crown
Liz considers herself too black, too poor and too awkward to attend prom, but when she realizes being a prom queen might give her a college scholarship, she will give it a try!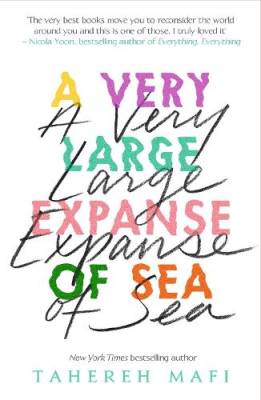 Mafi
Tahereh
Very large expanse of sea
Shirin moves to a high school. It's 2002, a year after 9/11, and life is not easy for a muslim girl wearing hijab.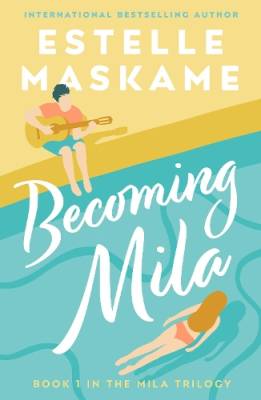 Maskame
Estelle
Becoming Mila
Meet Mila. Sixteen years old, an ordinary LA girl... except for her A-list actor dad. When Mila's antics make headlines, something must be done. She is dispatched to small-town Tennessee to cool off. It's summer, she's off-grid in the middle of nowhere, but Mila's no sooner arrived than she falls out - in spectacular style - with local mayor's son, Blake. Blake knows exactly how she feels. Perhaps they have far more in common than either of them cares to admit.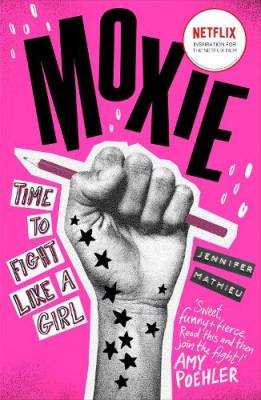 Mathieu
Jennifer
Moxie
Vivian is fed up with everyday sexism in her school and creates Moxie, a feminist zine that she distributes anonymously to her classmates.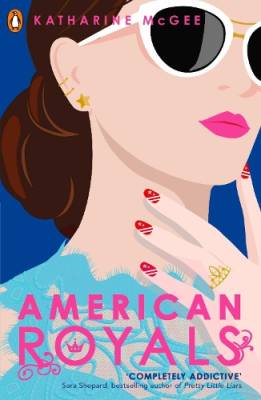 McGee
Katharine
American royals
The Washingtons have ruled America for almost 250 years. They're gorgeous, fiercely famous and the beating heart of the most glorious royal court in the world. But behind the glittering ballrooms, elegant gowns, and seemingly perfect public personas lie forbidden romances and scandalous secrets.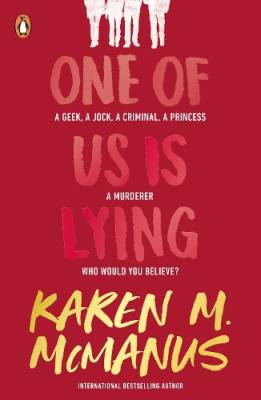 McManus
Karen
One of Us is Lying
Five students go to detention. Only four leave alive.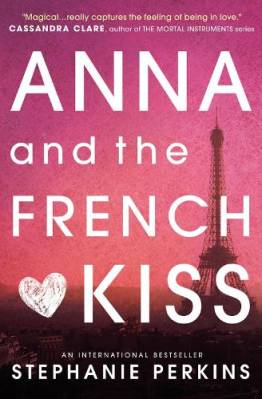 Perkins
Stephanie
Anna and the French kiss
Anna's father decides to send her all the way to Paris - 4383 miles away from her home. On her own.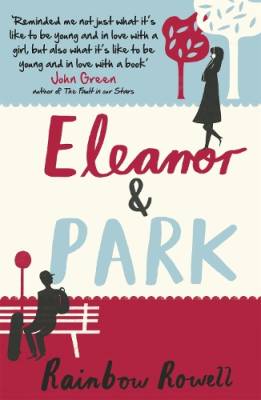 Rowell
Rainbow
Eleanor & Park
YA Eleanor is the new girl and she couldn't stick out more. Park is the quiet boy and thinks he's made himself invisible. But slowly, steadily, through late-night conversations and an ever growing stack of mix tapes, they fall for each other.
Rowell
Rainbow
Fangirl
A tale of fanfiction, family, and first love.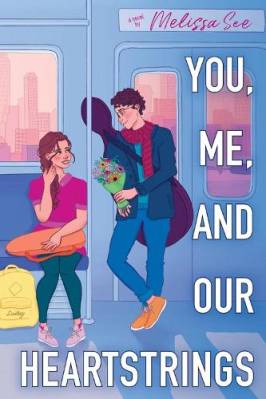 See
Melissa
You, Me and Our Heartstrings
Noah, a cello prodigy, wants to stick to tradition. Daisy, a fiercely independent disabled violinist, is used to fighting for what she wants and likes to take risks. But the two surprise each other when they play. After their performance goes viral, the rest of the country falls for them just as surely as they're falling for each other. But viral fame isn't all it's cracked up to be. No one seems to care about their talent or their music at all. People have rewritten their love story into one where Daisy is an inspiration for overcoming her cerebral palsy and Noah is a saint for seeing past it.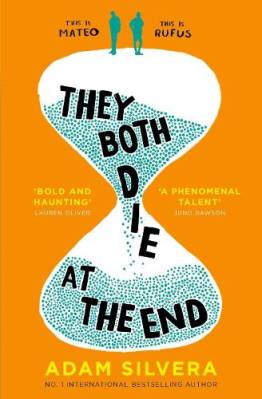 Silvera
Adam
They both die at the end
A love story with a difference.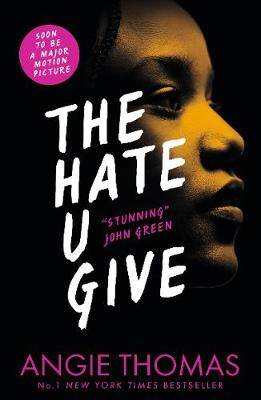 Thomas
Angie
The hate u give / On the come-up / The concrete rose
Choose your favorite from Angie Thomas' three books!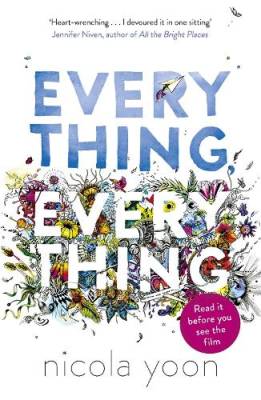 Yoon
Nicola
Everything, everything or The sun is also a star
Choose your favorite from Nicola Yoon's two books.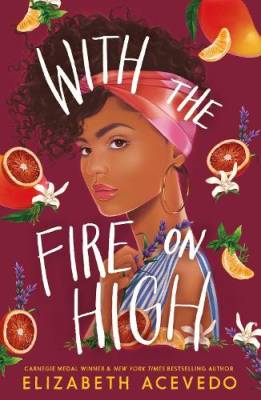 17-year-old Emoni lives together with her small child and her grandmother. Her greatest passion is cooking, but it's not always easy to pursue one's dreams as a single mother.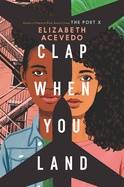 Acevedo
Elizabeth
Clap when you land
A tale of two sisters who find out about each other's existence when their father dies.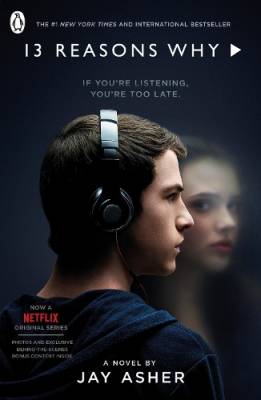 Asher
Jay
13 reasons why
You can't stop the future. You can't rewind the past. The only way to learn the secret . . . is to press play.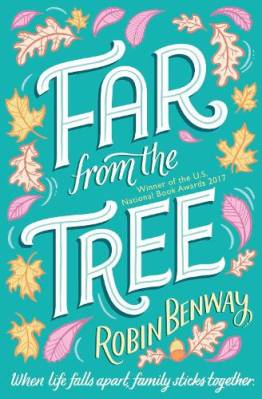 Benway
Robin
Far from the tree
When 16-year-old Gracie gives up her baby for adoption, she decides to find out more about her biological mother. In the process, she discovers that she actually has two biological siblings.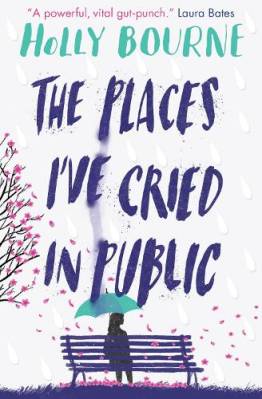 Bourne
Holly
The places I've cried in public
Amelie is trying to recover from a toxic relationship by revisiting all the places where she has cried in public.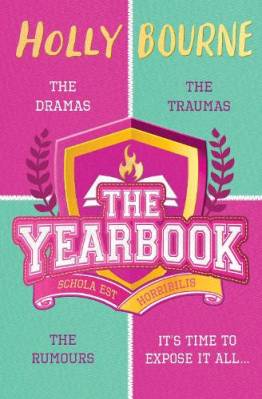 Bourne
Holly
The yearbook
Paige is used to staying quiet. But when she ends up working on a school yearbook project together with the school bullies, she is forced to find her own voice.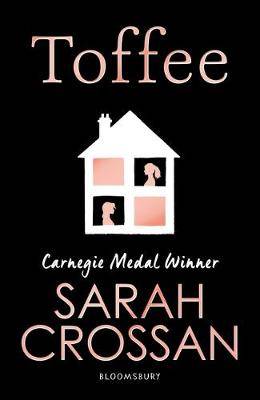 Crossan
Sarah
Toffee
I am not who I say I am, and Marla isn't who she thinks she is. I am a girl trying to forget. She is a woman trying to remember.
Deaver
Mason
The Ghosts We Keep
Everything happens for a reason. At least that's what everyone keeps telling Liam Cooper after his older brother Ethan is killed suddenly in a hit-and-run.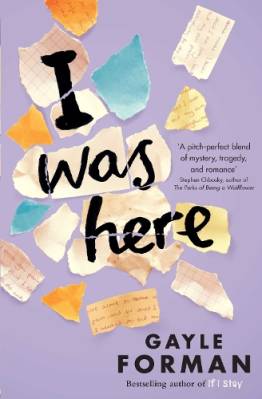 Forman
Gayle
I was here
Cody's best friend Meg has committed suicide. Heartbroken and alone Cody tries to understand what drove Meg to take her own life.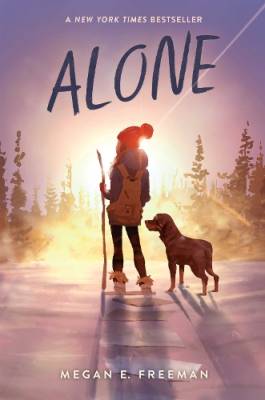 Freeman
Megan E.
Alone
When twelve-year-old Maddie hatches a scheme for a secret sleepover, she ends up waking up to a nightmare. She's alone--left behind in a town that has been mysteriously evacuated and abandoned. With no one to rely on, no power, and no working phone lines or internet access, Maddie slowly learns to survive on her own. As months pass, she escapes natural disasters, looters, and wild animals. But Maddie's most formidable enemy is the crushing loneliness she faces every day.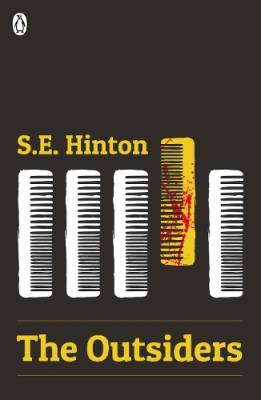 Hinton
S. E.
The outsiders
Youngsters in a small Oklahoma town have split into two gangs, divided by money, tastes and attitude.
Khorram
Adib
Darius the Great is not okay
Darius is half Persian from his mother's side - and has clinical depression. He's travelling to Iran for the first time in his life and has to explain his medication to his grandparents.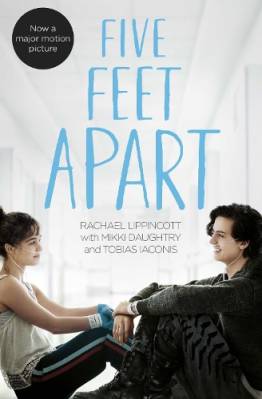 Lippincott
Rachael
Five Feet Apart.
Can you love someone you can never touch? Two teens fall in love with just one minor complication - they can't get within a few feet of each other without risking their lives.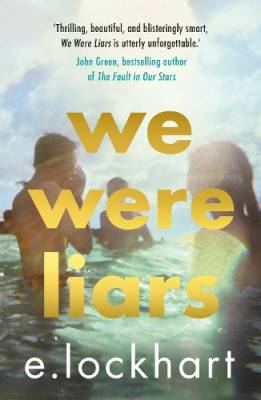 Lockhart
E.
We were liars
A beautiful and rich family spends their summers on a private island. But all families have secrets.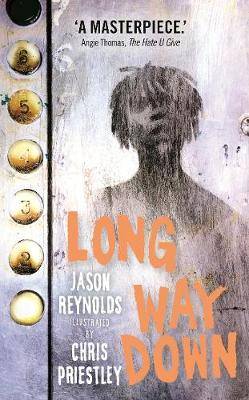 Reynolds
Jason
Long way down
One elevator ride may take an eternity.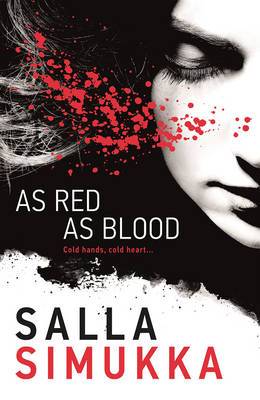 Simukka
Salla
As red as blood
Lumikki Andersson is used to minding her own business... Until she finds thousands of worth of washed bank notes in her school's darkroom.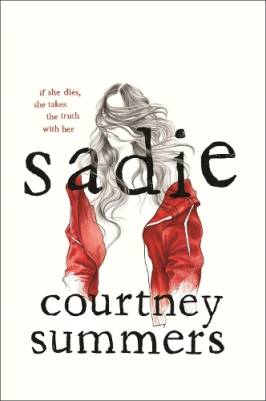 Summers
Courtney
Sadie
When Sadie's sister Mattie is found dead, her life crumbles. She is determined to find Mattie's killer and embarks on a road trip across the country to bring him to justice.
Tahereh M
Mafi
An emotion of great delight
Shadi is named for joy, but she's haunted by sorrow. Her brother is dead, her father is dying, her mother is falling apart, and her best friend has mysteriously dropped out of her life. And then, of course, there's the small matter of her heart - it's broken.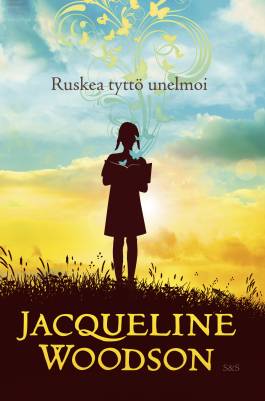 Woodson
Jacqueline
Brown girl dreaming
What was it like to grow up as a brown girl in the 60's and 70's?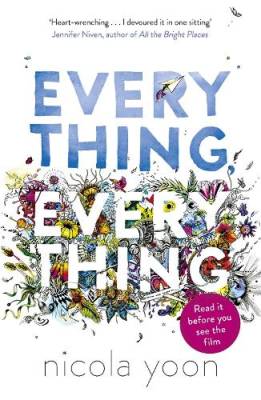 Yoon
Nicola
Everything, Everything
ZoellaMaddy is allergic to the world; stepping outside the sterile sanctuary of her home could kill her.
Zoboi
Ibi
Punching the Air
"The story that I thought was my life didn't start on the day I was born." A powerful novel in verse about a boy who is wrongfully incarcerated.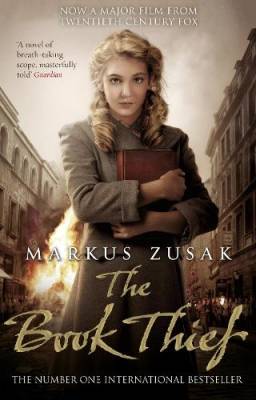 Zusak
Markus
The Book Thief
Nazi Germany. The country is holding its breath. Death has never been busier. Liesel, a nine-year-old girl, is living with a foster family on Himmel Street. Her parents have been taken away to a concentration camp. Liesel steals books. This is her story and the story of the inhabitants of her street when the bombs begin to fall.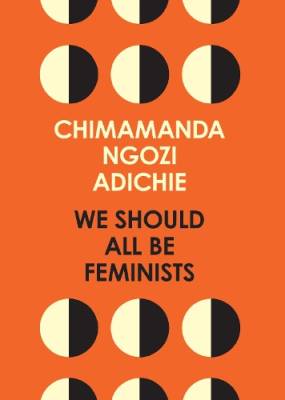 Adichie
Chimamanda Ngozi
We should all be feminists
What does feminism mean today?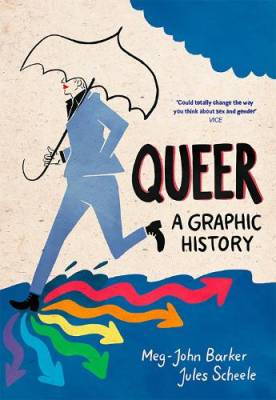 Barker
Meg-John
Queer: A Graphic History
From identity politics and gender roles to privilege and exclusion, Queer explores how we came to view sex, gender and sexuality in the ways that we do; how these ideas get tangled up with our culture and our understanding of biology, psychology and sexology; and how these views have been disputed and challenged.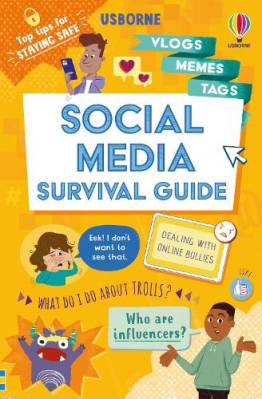 Bathie
Holly
Social Media Survival Guide
This friendly and comprehensive guide is filled with information on everything from privacy settings, direct messaging and cyberbullying, to appearance-enhancing filters, influencers and fake news.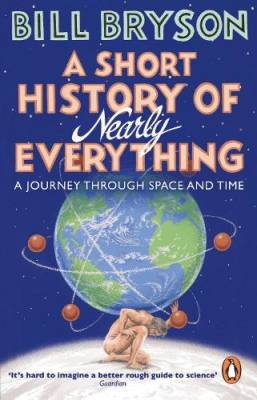 Bryson
Bill
A Short History of Nearly Everything
Bill Bryson's challenge is to take subjects that normally bore the pants off most of us, like geology, chemistry and particle physics, and see if there isn't some way to render them comprehensible to people who have never thought they could be interested in science.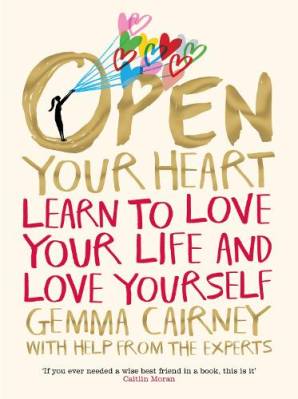 Cairney
Gemma
Open your heart
This book will help you learn to love your body, your friends, and your family.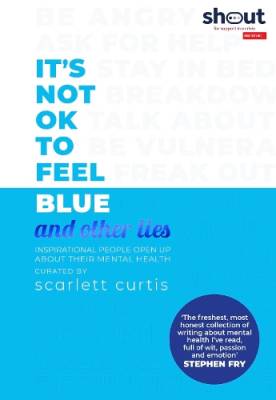 Curtis
Scarlett
It's not OK to feel blue (and other lies)
In this book over 70 people share their stories exploring their own mental health.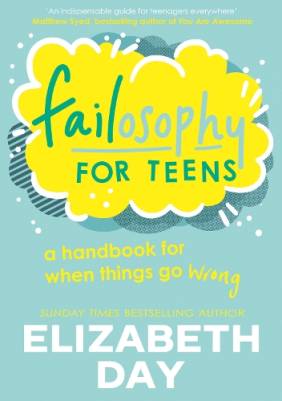 Day
Elizabeth
Failosophy for teens : a handbook for when things go wrong
Failosophy For Teens is an inspiring and empowering guide to those moments when life doesn't go to plan.
Ellis
Nicole
We Go High
Celebrate the remarkable achievements of 30 influential women of colour and uncover the personal philosophies that have helped them to flourish.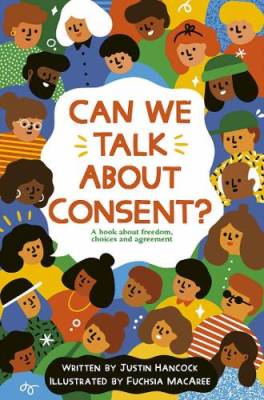 Hancock
Justin
Can we talk about consent?
What exactly is consent? Why does it matter? How can you respect other people's boundaries, and have them respect yours?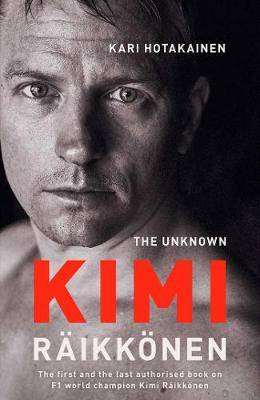 Hotakainen
Kari
The Unknown Kimi Räikkonen
The Unknown Kimi Räikkönen takes the reader into the heart of the action at grands prix around the world, behind the scenes as race strategies are planned, and opens up the private side of his life that he normally guards so carefully.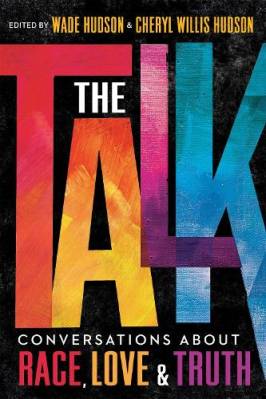 Hudson
Wade
The Talk
This short story collection is a call-to-action that invites readers to be anti-racist and advocates for change. Thirty diverse, authors and illustrators engage young people in frank discussions about racism, identity, and self-esteem.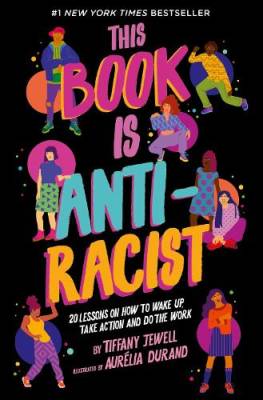 Jewell
Tiffany
This book is anti-racist
What is racism? Where does it come from? Why does it exist? What can we do to fight it?
Johnson
George M.
All boys aren't blue
In a series of personal essays, journalist and LGBTQIA+ activist George M. Johnson explores his childhood, adolescence, and college years in New Jersey and Virginia.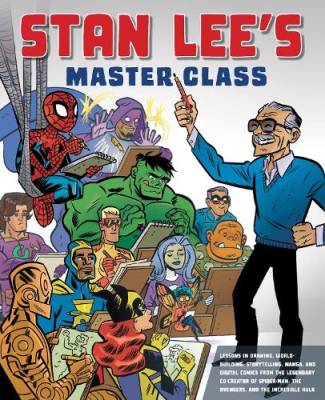 Lee
Stan
Stan Lee's Master Class
Comics icon Lee provides aspiring comics artists with the modern tools they need to succeed in the comic book creating world.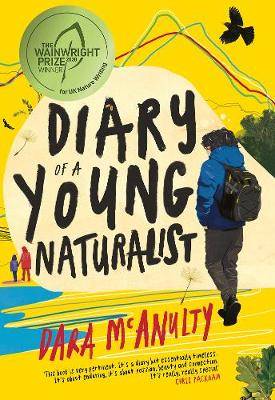 McAnulty
Dara
Diary of a Young Naturalist
Dara has an intense connection to the natural world. "In writing this book," Dara explains, "In sharing this journey my hope is that people of all generations will not only understand autism a little more but also appreciate a child's eye view on our delicate and changing biosphere."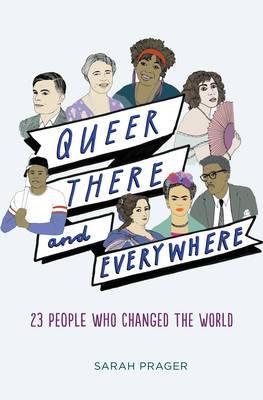 Prager
Sarah
Queer, there and everywhere
World history is full of LGBTQ individuals, and you have never heard of many of them.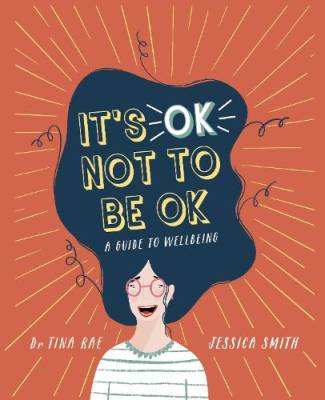 Rae
Dr Tina
It's ok not to be ok : a guide to wellbeing
It's OK not to be OK acknowledges and explores common mental health disorders such as depression, eating disorders and anxiety.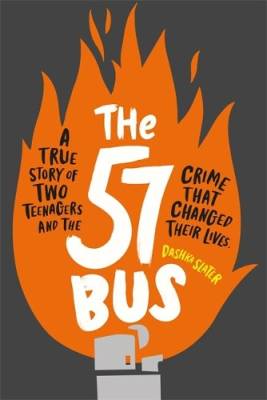 Slater
Dashka
The 75 bus
A true story of two teenagers and a crime that changed their lives.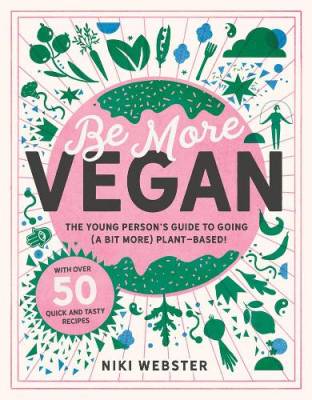 Webster
Niki
Be More Vegan
Everything you wanted to know about going plant-based! Want to cut back on meat and dairy, but don't know where to start? This is the young person's no-nonsense guide to everything vegan.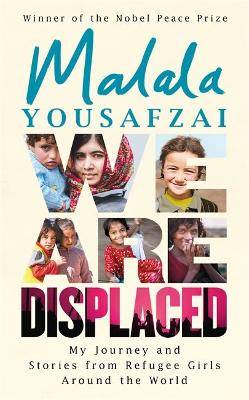 Yousafzai
Malala
We are displaced
A collection of stories of refugee girls, written by the Nobel Peace Prize winner Malala Yousafzai.
Lumberjanes Series
It's Buffy the Vampire Slayer meets Gravity Falls and features five butt-kicking, rad teenage girls wailing on monsters and solving a mystery with the whole world at stake.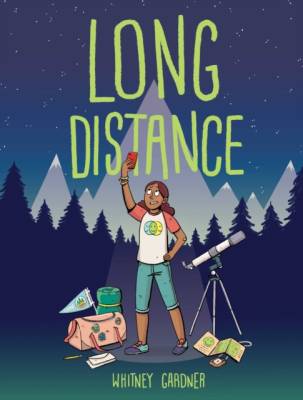 Whitney Gardner
Long distance
Vega's parents force her to attend a summer camp. When strange things start to happen at the camp, Vega needs to team up with her bunkmates to find out what's going on.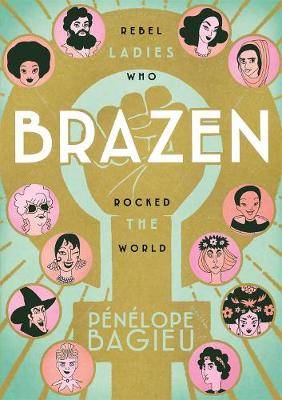 Bagieu
Pénélope
Brazen
In the spirit of "Good Night Stories for Rebel Girls", Bagieu's collection of short stories introduce the reader to a variety of daring women who by their actions have helped shape history.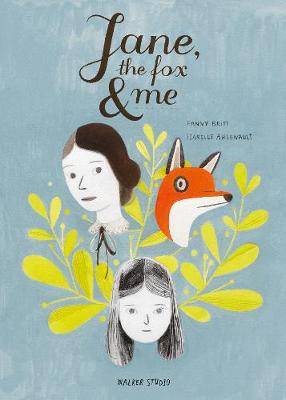 Britt
Fanny
Jane, the Fox and Me
Hélène has been inexplicably ostracized by the girls who were once her friends. Her school life is full of whispers and lies — Hélène weighs 216; she smells like BO. Her loving mother is too tired to be any help. Fortunately, Hélène has one consolation, Charlotte Bronte's Jane Eyre.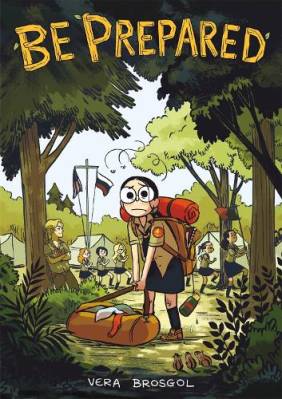 Brosgol
Vera
Be prepared
Vera wants nothing more than to be one of the girls. But she is too Russian and too poor to fit in. So when she hears of a Russian summer camp, she figures it'll be the perfect place for her. Sadly, things are not as simple as all that.
Chabouté
Alone
Tale told in very few words, Alone tells the story of a lone lighthouse keeper that no one has ever seen. A boat bring him supplies and by the time the boat arrives again, the supplies are gone. Moving tale in the spirit of Wonder.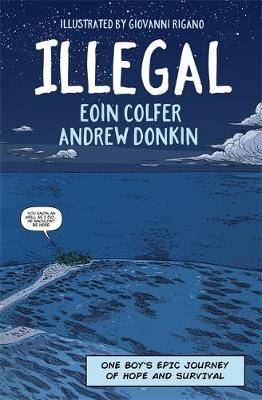 Colfer
Eoin
Illegal
Have you ever wondered what perils refugees must go through to make it to Europe? Illegal is the story of one boy, Ebo. Ebo's brother leaves to look for their sister, and Ebo can't bear to be left behind. Instead, he follows Kwame on a journey to look for Sisi.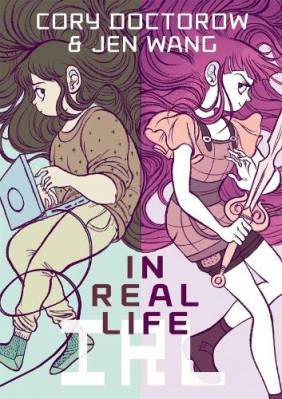 Doctorow
Cory
In real life
Anda spends most of her free time playing a massive-multiplayer role playing game. It's a place where she can be whoever she wants. But the world of online gaming is not that straightforward...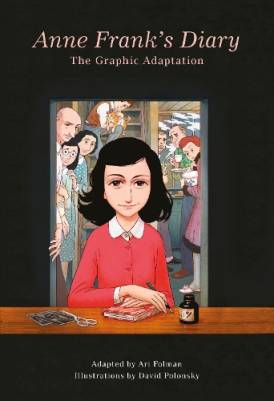 Folman
Ari
Anne Frank's diary
A graphic novel adaptation of one of the world's most famous books.
Ha
Robin
Almost American girl
Robin's life changes overnight when she moves from Korea to the United States.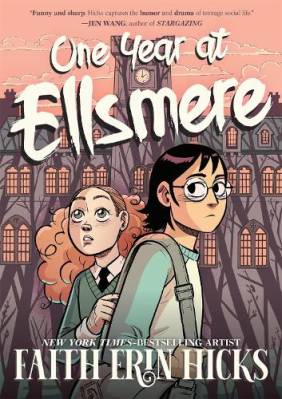 Hicks
Faith Erin
One Year at Ellsmere
Winning a scholarship to a prestigious boarding school, Juniper endures bullying from a popular queen bee before investigating rumors about a mythical beast in the nearby forest.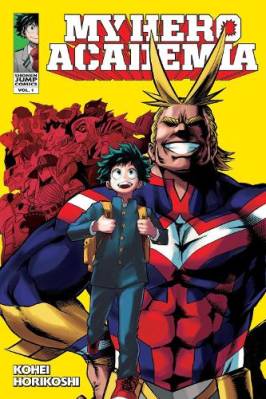 Horikoshi
Kohei
My Hero Academia series
In a world where 80% of the population have superpowers, Izuku Midoriya is the odd one out.
Larson
Hope
All summer long
Bina's best friend Austin has been acting strange and now he's going away for the whole summer to a soccer camp. Bina's left behind to wonder how to fill her days, when she makes friends with Austin's older sister. She can't help but wonder, what's wrong with Austin?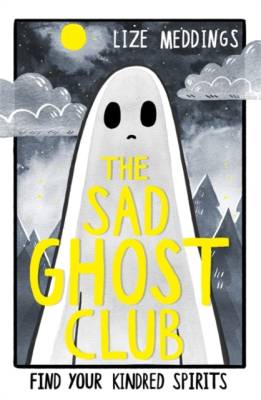 Meddings
Lize
The Sad Ghost Club
This is the story of one of those days - a day so bad you can barely get out of bed, when it's a struggle to leave the house, and when you do, you wish you hadn't. But even the worst of days can surprise you.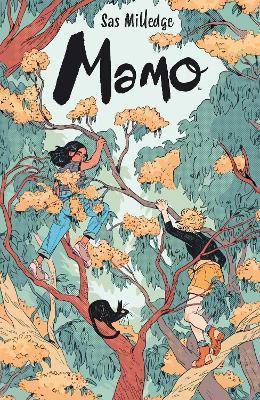 Milledge
Sas
Mamo
Orla O'Reilly, the youngest in a long line of hedge witches, is compelled to return home after the death of her grandmother, Mamo. In the wake of her Mamo's passing, seas are impossible to fish, crops have soured, even Jo Manalo's attic is taken over by a poltergeist! And to make matter worse it appears that the cause is Mamo, or her mislaid bones that is. Can Orla shoulder the responsibility of quieting her Mamo's spirit, saving her hometown, and will she have to step up as the new witch of Haresden like Mamo always wanted?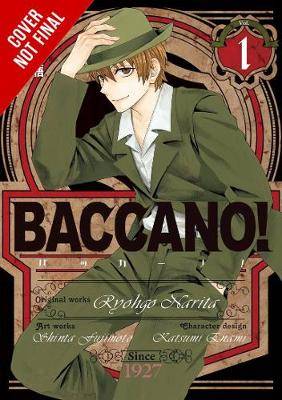 Narita
Ryohgo
Baccano!
Welcome to the end of 1920's, the time of gangsters, prohibition and well made suits. Firo Prochainezo wants to make a name for himself, but as the youngest of a not-so-big of a family, he'll need to work hard and use all the tricks up his sleeves.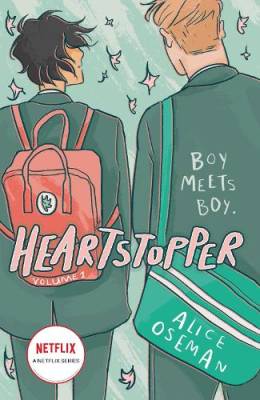 Oseman
Alice
Heartstopper
Boy meets boy. Boys become friends. Boys fall in love.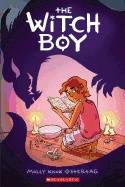 Ostertag
Molly Knox
The Witch Boy
If you like Percy Jackson and Harry Potter, if magic and mythical kind of life interests you, this comic book is made for you.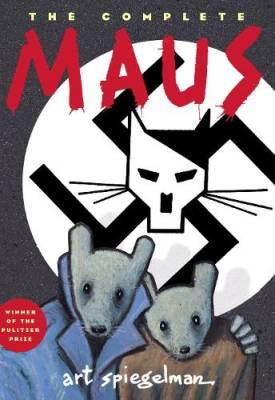 Spiegelman
Art
The Complete MAUS
A powerful graphic-novel memoir of the Holocaust, not for the most sensitive readers.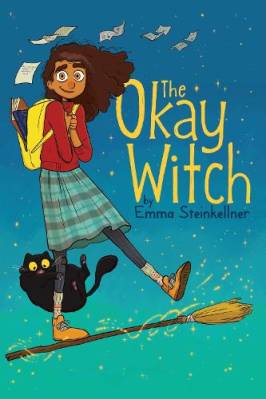 Steinkellner
Emma
The Okay Witch series
Thirteen-year-old Moth discovers that she's a half-witch!
Tamaki
Mariko
This one summer
Every summer, Rose goes to a lake house with her family to their own private paradise. But this summer is different.
Telgemeier
Raina
Drama
Callie loves theater, but she's a terrible singer. Instead she ends up working as a set designer for the stage crew.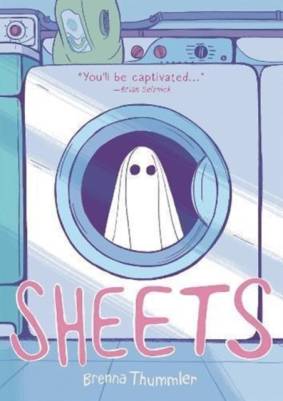 Thummler
Brenna
Sheets
Marjorie feels like a ghost. Wendell IS a ghost. When their worlds collide, their lives are changed for good.
Walden
Tillie
On a sunbeam
A time shift futuristic graphic story which chronicles the life of Mia – who lives in space and fixes broken buildings in far-flung edges of the galaxy.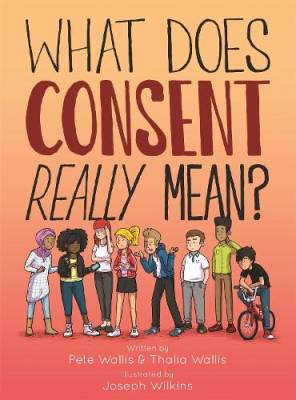 Wallis
Pete
What does consent really mean?
This graphic novel covers the topic of consent.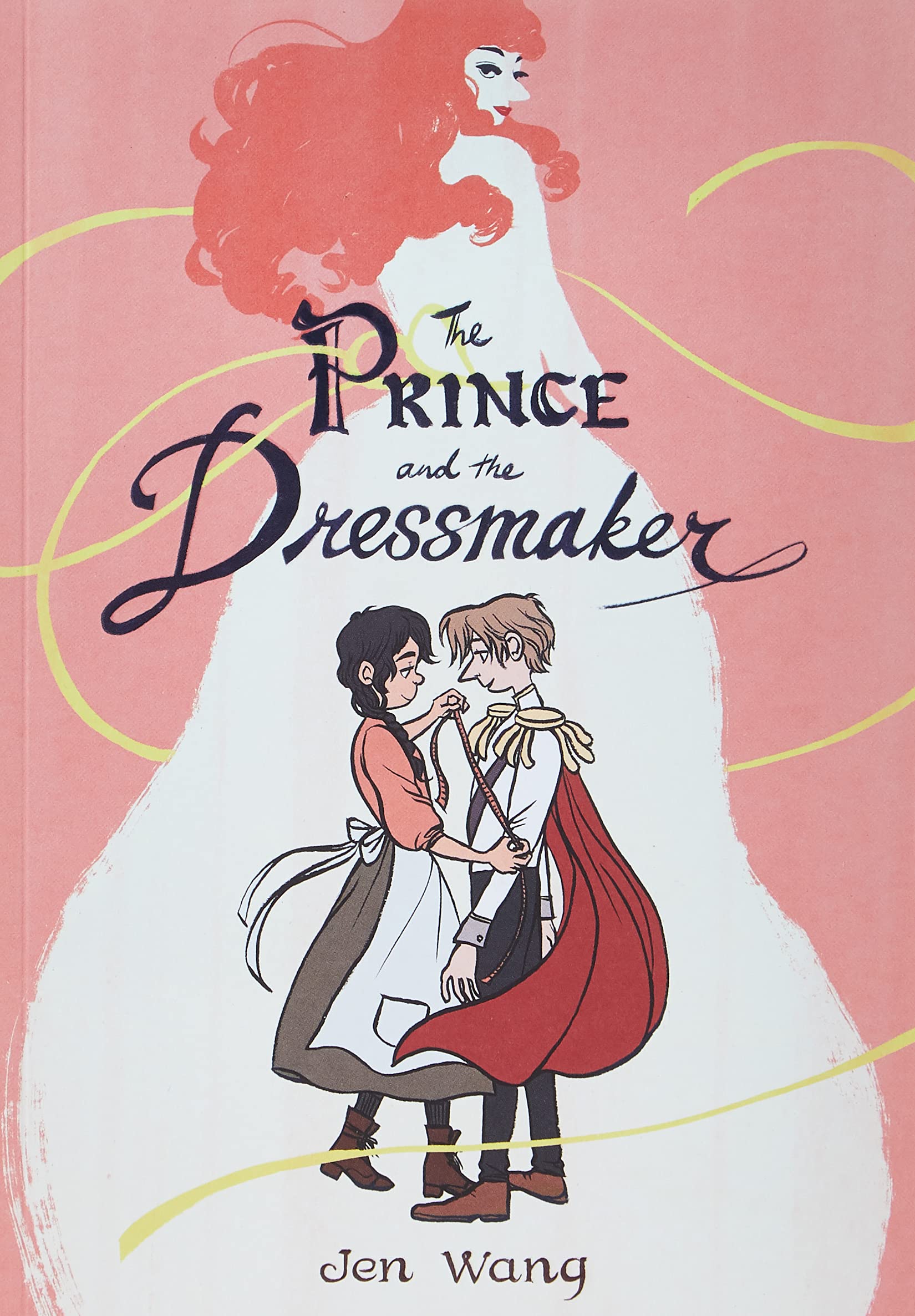 Wang
Jen
The prince and the dressmaker
Frances gets a new job as a seamstress for crown prince Sebastian. But the prince has a secret...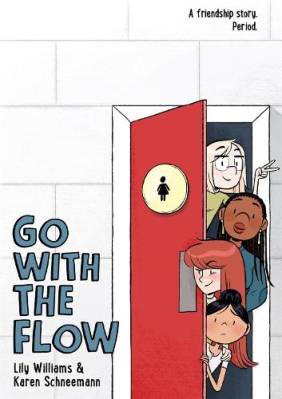 Williams
Lily
Go with the flow
When a group of best friends notice that the boys have brand-new football uniforms and equipment while the girls bathrooms are still shamefully bereft of feminine hygiene products, they decide to take matters into their own hands.